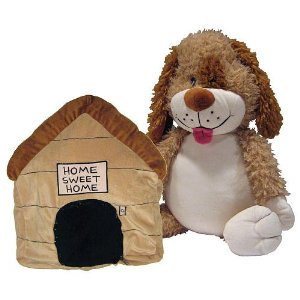 Do you know the Happy Nappers jingle? My youngest son does. And I was totally going to sing it for you here but I can't remember it. Sadness! But don't worry, I've got an awesome deal for you instead. Amazon has Happy Nappers on sale starting at only $8.95! Don't forget, Amazon prices can change at any time. Plus you get free shipping when you spend $25 or more.
My son has the Happy Nappers Dog which he absolutely loves! When you turn it in to a pillow, it has a little button on the front that you can press to hear the doggy snoring. How cute is that??
Thanks Freebie Spot!