This post brought to you by Harman Stoves. All opinions are 100% mine.
We have used a fire-burning woodstove or insert for several years to heat our home in the cold months.  It's saved us hundreds a year if not more in oil costs.  We've been able to burn trees that have fallen from storms on our property, or those of friends, finding a way to have those trees not go to "waste" and giving us a good workout in the meantime, between chopping, splitting, stacking and bringing the wood in.  I have noticed more and more that families are using fireplace inserts or pellet stoves (like the Harman Pellet Stoves) to supplement their heat to use furnaces less.  It also means we're not using as much heating oil- which reduces our carbon footprint.
I think more and more of us are leaning towards using a popular heating alternative for many reasons- I know in my area, a lot of families are looking to woodburning stoves in one form or another because you can still generate heat even when the power is out- something we've had happen more and more frequently with severe storms in the past few years.  We've had several storms now where we lost power for anywhere from 5-8 days- others have lost longer- but we were one of the few houses that was "warm" at 64 all day simply from having that fireplace insert going.  With or without the fan blowing, it can still be used for heat.
Harman™ has forged a brand of premium pellet stoves and inserts that are "Built to a standard, not a price." Even heat, easy maintenance, advanced technology and distinctive features place these stoves in a league of their own.
A stove is freestanding and offers a traditional and charming ambience. Stoves can be conventional and efficient woodburners, pellet or coal fueled. They are available in a variety of sizes and style and are easily added to most rooms. Inserts are installed inside an existing fireplace to provide a more efficient, clean burning fire. They can be wood, pellet, or coal.
We had a hard time deciding between a pellet stove or a wood-burning stove or insert. Ultimately for us, it came down to what we'd incur less cost for- and given the number of trees on our property and friends' properties, wood won.  The pellet stove is a great alternative and from what I have seen at friends' homes, a bit less dusty than a wood-burning option.
One BIG piece of news: The federal tax credit on 75 percent efficient biomass heating appliances, which expired on Dec. 31, 2011, was reinstated on Jan. 2, 2013. The bill includes a "tax extender" for Internal Revenue Service Section 25C, which provides a tax credit for, among many other things, qualifying biomass-burning stoves!The extender provides a 10 percent tax credit of up to $300 on a qualifying biomass heating appliance purchased between Jan. 1, 2012 and Dec. 31, 2013!
What do you use to heat your family's home?  Have you considered a Harman stove or similar?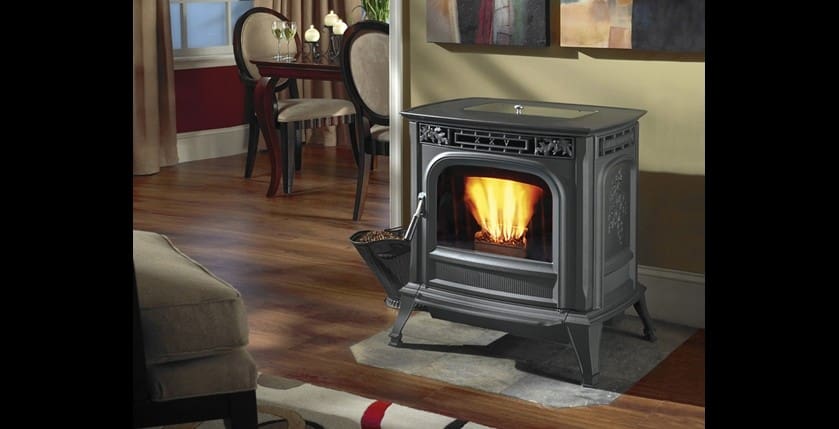 One reader will win a Harman notebook and a Harman t-shirt!
To Enter: Leave a comment and tell me which Harman product you like or  something that struck you as interesting from the Harman site.  
This giveaway will end on February 16, 2013 at 11:59pm EST. US only.  Winner chosen randomly.