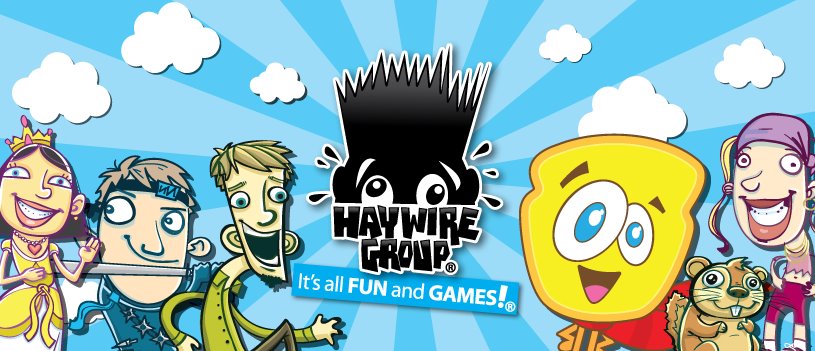 It's almost Summer Road Trip Time around here.  The coutdown has begun and we can't WAIT to try out these Travel Tin Games from the Haywire Group!  These fun little board games come in a small tin just perfect for travelling.  Not only do they offer games for the typical 5 and up crowd, but gladly they also offer game sets for ages 3 and up!!!!  Score!  It is so hard to find games for that age group.
The generous people at the haywire group sent me the following games to try out:
Dicecapades!® Word Pirates!® Mini Board Game Tin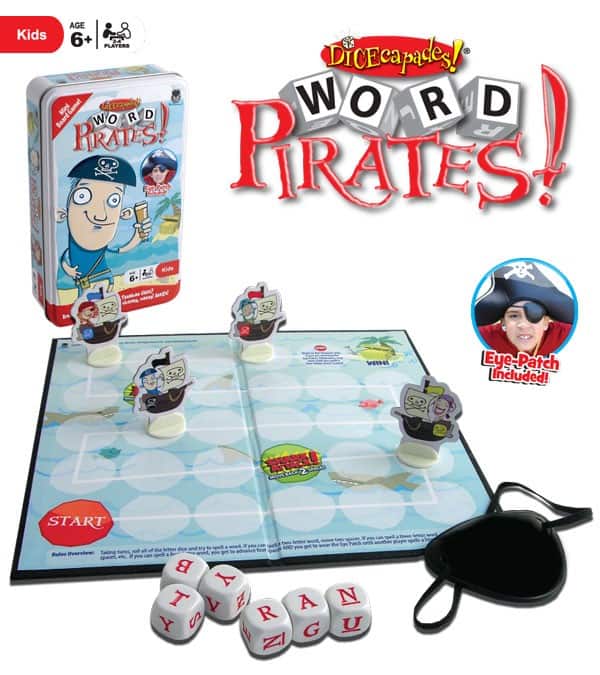 Can you get to the Treasure first?
Roll the dice and spell a word to advance through the shark-infested waters. Roll a four-letter word to earn the eye-patch. The first player to reach the Treasure while wearing the eye-patch wins!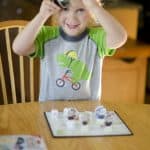 My Thoughts:
This game was my personal favorite!!  The gameboard is so small and cute, just the perfect size for the car.  This is your basic roll the dice and advance board game, but with a twist.  You must roll the letter dice and spell a word.  Spell a long word and you get to wear the pirate patch!  This was a HUGE hit with my 6 year old.  Very fun.  We are taking this in the car with us.  Just use the tin to roll the dice into and no lost dice in the car!
French Toast and Friends™ Fun Food Matching Game Tin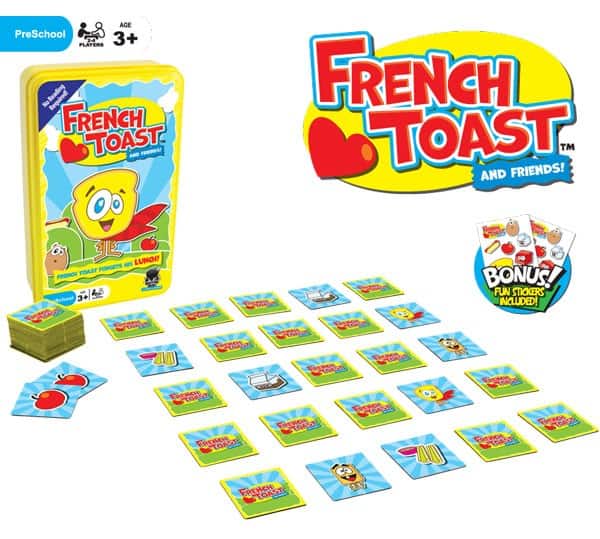 Can you help French Toast make the most pairs in this whimsical matching game for preschool-aged children?
Featuring fun food and characters from the French Toast and Friends™ world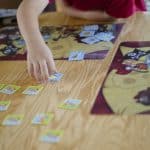 My thoughts:
This is an adorable memory match game.  My 3 year old loves playing this with is older brother.  The characters are wacky and fun.  You can make the game easier or more challenging depending on which version you play.  I love the you can customize game play to a younger or older crowd.  Due to the small pieces and amount of space you need for  this game, we will not be playing it in the car, but we are definitely bringing this one with us to play once we get to our destination!  I think grandma and grandpa will even like this one!
The Cat's Pajamas® Card Game
That Cat's Pajamas® Card Game will teach your children colors, shapes, matching, taking turns, and playing together all while having tons of fun! Includes bonus FUN stickers
This game is your "go fish" type game.  The game cards are extra large and great for little hands.  This game incorporates shape and color recognition, which is great for my 3 year old who struggles with both!  He needed a little assistance with this game, but it worked out great.  He loves being my "partner" and I was able to work with him one on one on recognizing and verbalizing the shapes and colors.  Another must have game!  Did I mention that this game tin comes with matching stickers.  This was a huge bonus for my kiddos!
One reader will win one of each game: Word Pirates, French Toast and The Cat's Pajamas
Javascript must be enabled to enter this giveaway. Learn how to activate Javascript by
clicking here.

Loading Entry-Form

"A sample of these items was provided to facilitate my review.  All opinions expressed are my own."
0