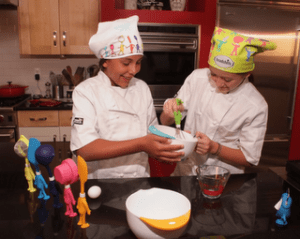 I have some mad love for Head Chefs.  Kid-sized, kid-friendly cooking utensils that are also functional.  We have tried a few other brands that are kid-friendly and while they are most definitely kid-sized, they don't perform well.  This is super frustrating.  So we keep going back to Head Chefs (over the summer we shared about them), who recently expanded their product line to include a line of Cooking Adventures Cookbooks- The Peace of Pizza, Mac and Cheese Fit for a King, and Santa's Favorite Cookie.  My children LOVE to help in the kitchen, whenever possible, and I really enjoy having their help- but I also want my kids safe in the kitchen- so I like having kid-sized tools around to facilitate some culinary success.
Each of the Cooking Adventures Cookbooks tells a story including the Head Chefs "characters" and includes adventure, stories, and some fun and delicious recipes!  Having some of the Head Chefs utensils to go along with these just makes for lots more fun.  Plus, when else is it perfectly acceptable to grab a tushy whenever you want?  Remember, all of the Head Chef's utensils have a little tushy on the handle!!  These products are just so well made and the cookbooks are no exception- nicely bound, durable pages, large enough size for easy viewing.  
Product: Headchefs Adventure Cookbooks – Mac and Cheese Fit for a King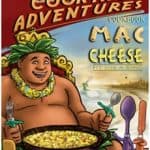 Personality: There's trouble in Paradise when King Macadamiahulahula, "King Mac" for short, refuses to eat anything but Macaroni and Cheese. Surfs up for the Headchefs as they are called in to bring balance back to the kingdom and to King Mac's diet before he pops out of tightening grass skirt.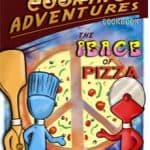 Product: Headchefs Adventure Cookbooks – The Peace of Pizza
Personality: People everywhere take pride in their pizza. But when the battle over who's pizza is best turns into a "Food Fight" of epic proportions, the Headchefs are called into action to prevent a worldwide Pizza War! The gang jumps in and saves the day just before it's too late!
Lastly, and probably MY personal favorite, is Headchefs Adventure Cookbooks – Santa's Favorite Cookie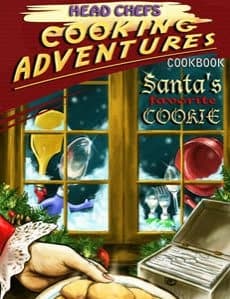 Personality: It's Christmas Eve and Little Timmy is to ill to make Santa his cookies. To raise Timmy's spirits, the Headchefs go on a mission to the North Pole to discover Santa's Favorite Cookies and deliver them back to Timmy before it's too late. (Does anyone know why so many holiday stories include a boy named Timmy?)
One reader will win a set of all THREE of the Head Chefs Cooking Adventures Cookbooks!
a Rafflecopter giveaway

I received samples of these books to facilitate my review.  Opinions are my own.
0