Highlights Every Day App
Highlights magazine was one of my first magazines to read, and my kids have enjoyed it as well. Our school's teachers suggest ordering it, and even our pediatrician has copies in the offices for kids to read while waiting for appointments.  The Highlights formula has stood the test of time and now they're taking that formula into the digital world. Introducing Highlights Every Day App  which features new puzzles, jokes, and stories delivered digitally each day. You can enjoy a free 30 day trial  happening if you'd like your own kids to be able to experience the fun learning that goes hand in hand with the Highlights brand. 

For 70 years, Highlights for Children has been helping kids become their best selves through Fun with a Purpose™ magazines, puzzle clubs, games, books, toys and digital products. Founded by Dr. Garry Myers and Caroline Clark in 1946, Highlights was built on the belief that "Children Are the World's Most Important People™." Today, every Highlights product is designed to help children become creative, curious, caring and confident. (Who else was over the moon excited at the doctor to find a Hidden Pictures page that wasn't marked up already!?)
How to get the Highlights Every Day app on your device
Highlights Every Day iTunes
Highlights Every Day Google Play
Monthly subscription: $7.99/month (or just 23¢ per day for 5 new daily activities!)
Free 30-day trial
About Highlights Every Day app
Most kids use devices to play on almost daily in today's digital world. At school, at home, at the doctor's office when an appointment is taking longer than expected,  to keep them busy when their sibling has a 3 hour long swim meet…or maybe just to have a little down time. Love it or hate it, the digital world is here to stay.  While our kids don't have a lot of screen time, there are times that they do, both for school and just for fun, but if I can offer them games and activities to use during screen time, why wouldn't I?  With the Highlights Every Day app, I know my kids are benefitting from some educational content and that makes me happy.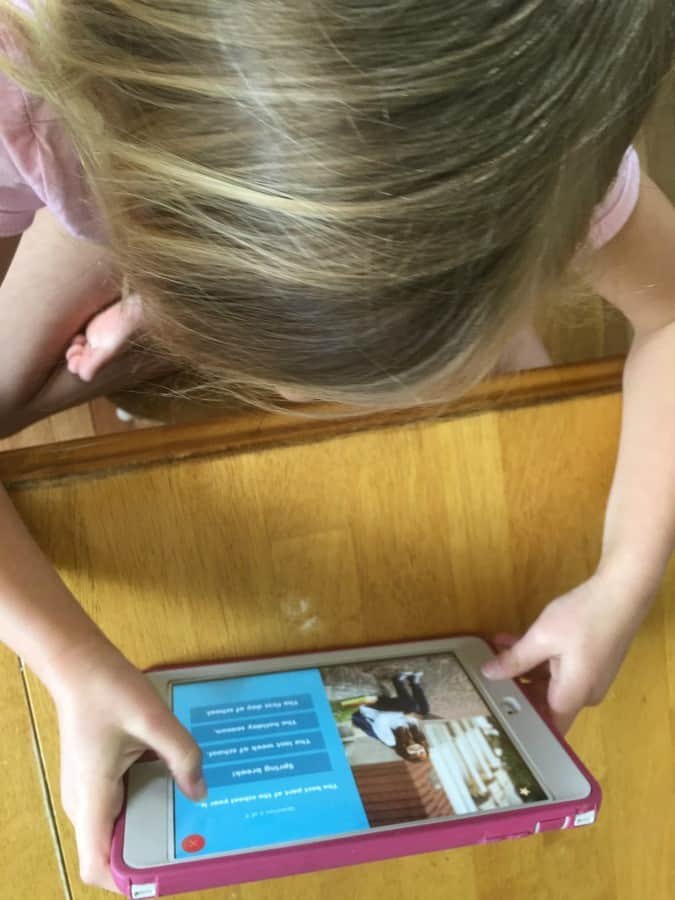 Of course, I write that, and for the past 2 days, the kids have been fighting over the "Which ____ are you" kinds of quizzes. I guess they are like their mama.  What season are you, what color are you, what animal are you, etc.  All fun to do, I suppose. Reminds me of the quizzes that would come in issues of my magazines as a kid.
There are also lots of great informative videos that are short and sweet- enough to pique interest and hold it, but short enough that interest isn't lost. Question loving kids are going to enjoy that part of the app for sure! I personally love the jokes!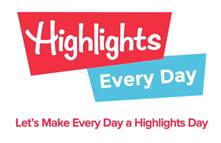 Geared for ages 6-12, Highlights Every Day can help guide kids to learn about the world around them by taking these quizzes, watching the fun videos, solving puzzles, laughing at jokes and reading stories. There are literally hundreds of activities with a new issue delivered every single day- and every day brings 5 new activities or stories!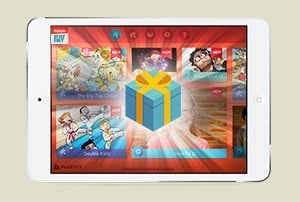 • Exclusive videos, including joke reels, animated learning clips and Ask Highlights Kids shorts
• Engaging stories, poems and reading activities
• Skill-building Hidden Pictures® puzzles, mazes, word clues and more
• Fascinating interactive quizzes
• Hundreds of activities — there's always something new to play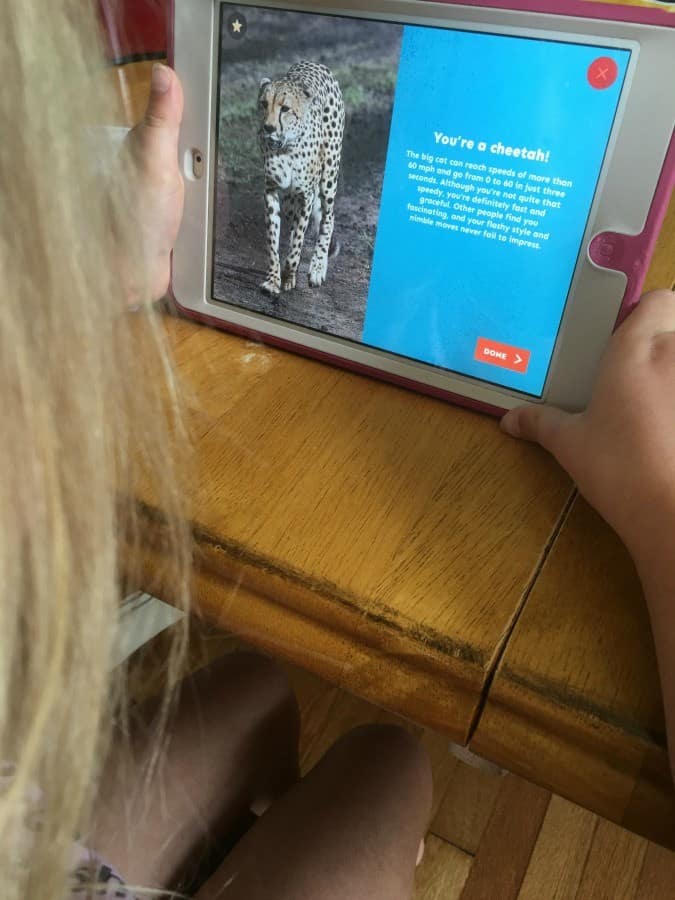 Facebook:           Highlights for Children
o   Twitter:                @Highlights
o   Pinterest:             FunWithAPurpose
o   Instagram:          HighlightsForChildren
Essentially, Highlights Every Day app is the Highlights most of us grew up loving, spruced up and modernized for today's digital age. It's the same quality content that encourages interaction, curiosity and helps develop kids' critical thinking skills while they're having fun. We love it. With an app, the excitement I used to feel when my magazines would come once a month happens daily with the 5 new activities and/or stories. Kids today are so lucky!
One reader will win a Highlights themed gift bag including an assortment of Highlights books, puzzles and branded tote plus a $25 iTunes gift card ($50 value)
This post is a sponsored post with our friends at Highlights.