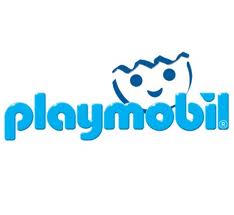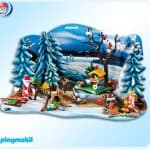 Christmas is quickly approaching and it's time to start thinking about holiday traditions and gifts for the kids!  I just love celebrating the holidays with my kids.  It's just so special to see the excitement and delight in their eyes.  This is why I try to incorporate a lot of family traditions into our holiday season.  One of my favorite traditions is the Advent Calendar.   I always buy one of those cheapo numbers at the store that has a piece of chocolate in it for every day.  This is fun, but I was looking for something a little more substantial and interactive.  Luckily, I ran across  the Playmobil F orest Winter Wonderland Advent Calendar.  This cute little calendar comes complete with a cardboard background and a box numbered with each day.  Upon opening the numbered day your child will discover a cute playmobil character to add to their woodland themed set.  So adorable.
I know that my kids will be so excited to reveal their daily surprise.  It's so fun to build your scene as you go.  The characters in this set are winter woodland themed, so they will be played with long after the holidays are over.  This advent calendar is cute, reasonably priced and a great additional to your family traditions.  You could easily recylce this set year after year by saving the pieces in numbered bags.
The Playmobil Advent Calendars are available in the following themes:
Pirate Treasure Cove, Princess Wedding, Forest Winter Wonderland, Christmas Post Office and Dinosaur Expedition.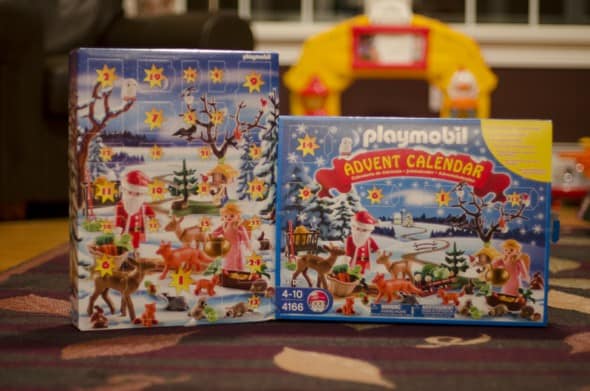 I love that I can use this set to teach my children about the season, as well as incorporate counting/learning and tradition into our day!   This set is so cute and whimsical.  Did I mention that there is even a day that has a hedgehog and her baby hedgehog!  Adorable.  I kind of have a thing about hedgehogs.  I love them!
I highly recommend checking out this advent calendar if you have a little one in your house.  It's great for boys and girls.  It retails for $19..99 and can be found wherever Playmobil is sold.
I was also lucky enough to try out the VERY cool Pirate Adventure Island: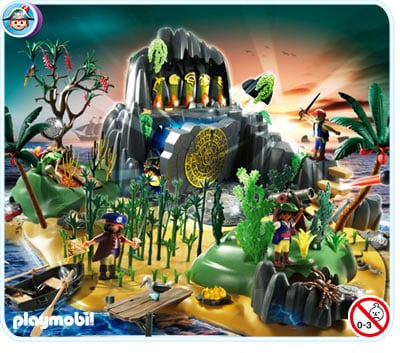 Pirate Adventure Island
"with fire-code-puzzle to open the treasure cave. The fire-code indicates the place  to look for the magic coins with the RFID-Chips. An adjustable bamboo-maze, dangerous barriers and many secret hiding-places make the hunt more difficult. When placing the  coins in the right order  on the relief with the RFID-detection in front of the treasure cave, the cave will open and you can grab the treasure   Size: 70 x 55 x 28 cm (LxWxH)  Retails $129.99″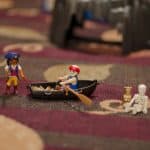 I got this set for my almost 4 year old son who is very in to pirates.  I wanted to get him a pirate set that wasn't too scary and this one is perfect.  I always love the look of the playmobil characters.  So cute and kind of nostalgic.  I also like how poseable they are.  This Pirate Adventure Island set is ENORMOUS!  Truly a great value for $129.99.  The box is huge and once opened there are a LOT of components.  This means a lot of fun for your little one, but also a lot of assembly.  I would warn those of you with babies that there are a lot of little pieces in this set, so beware.  That being said, we were able to set this up in a baby free area of our home.  My little guy went to town!  Hours upon hours of entertaintment.  He enjoyed not only the setup, but the play afterwards is immensely entertaining.  Because there are so many components, your little guys imagination can run wild. There are pirates, boats, secret coins, light up components, secret caves and codes to solve.  I personally love the palm trees and parrots.  I will definitely be keeping this set to pass along to my other kids.  Right now, both my 6 and 3 year play together with this toy quite nicely.  A GREAT investment for any child that likes pirates and definitely a holiday recommendation from me!
One of our readers will win their own Playmobil Advent Calendar!!! ($19.99 value)
Loading Entry-Form…
…
"A sample of these items were provided to facilitate my  review.  All opinions expressed are my own."
0