Holiday traditions are by far my favorite part of the holidays. I love looking forward to that special meal and time spent with family all season long; and knowing that all my favorite dishes will be served along with lots of laughter and of course, special new memories made.
Hickory Farms gifts have been a classic holiday tradition bringing friends and families together for over 60 years. Offering gift boxes packed with flavorful cheeses, delicious summer sausages, gourmet crackers and a variety of specialty mustards, it's a party waiting to happen!  Packaged as gifts, like the Cheddar Flight with Salami gift set we received, Hickory Farms sets are a holiday tradition of their own in our family.  Everone has their favorite part (which for me has included carefully saving the shredded paper for crafts later on…my brother B always liked the salamis the best. My dad wanted it all, on crackers, cheeses sliced just so.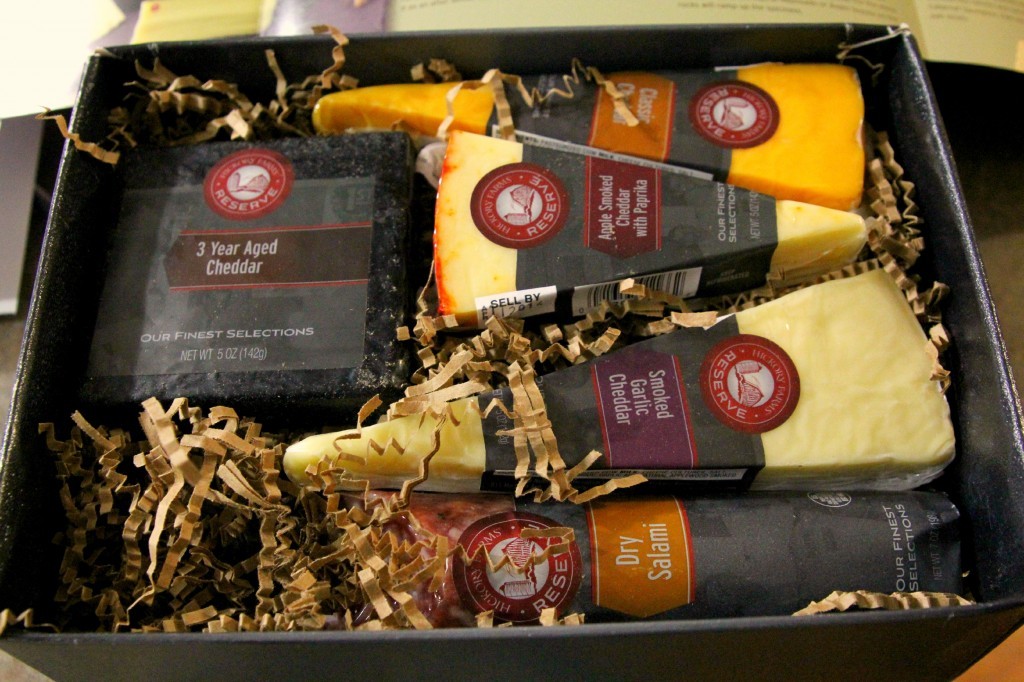 In addition to offering meat and cheese gift boxes, Hickory Farms also has sweet treats like Snowflake Pretzels and Holiday Petits Fours for your get togethers and gift giving this holiday season.
Passing traditions along to the next generation is something that each member of the family does without even realizing it, simply by participating in them each year. Hickory Farms is very proud to be a part of these long standing traditions within families, as well as having a place within newly created ones.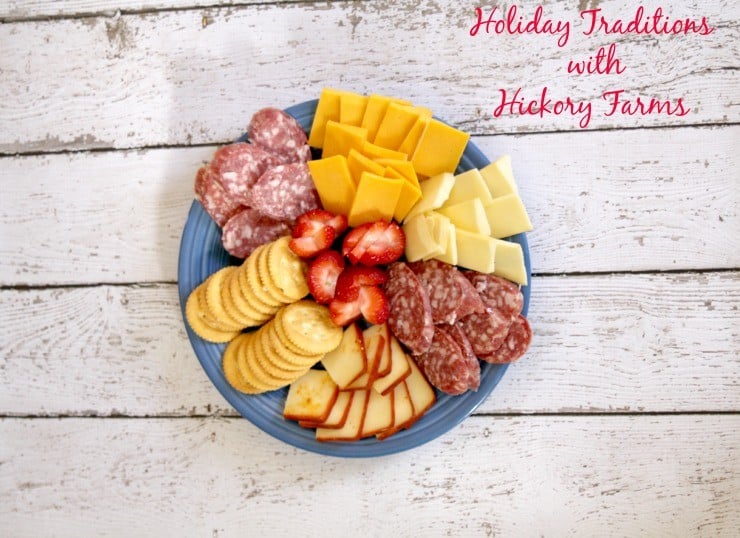 Hickory Farms can be found in over 700+ Holiday Market stores and kiosks across North America, as well as in select retailers. You can also order online directly from their website.
 What are your favorite holiday traditions? Hickory Farms would like to send one of my reader a Cheddar Flight with Salami gift set!
Disclaimer: Compensation and products for review were provided by Hickory Farms via MomTrends. I received a free sample of the product for the purpose of this review and to facilitate a giveaway.  The opinions expressed herein are those of the author and are not indicative of the opinions of Hickory Farms.
0