When we are young, we believe we are invincible. Nothing can touch us. Nothing can stop us. The world is our oyster. And typically, we are correct. And then we get older. Our bodies begin to contradict the thoughts of our youth. We begin to feel the aches and pains that come with old age. And then our doctor tells us we have diabetes. Invincible? Nope!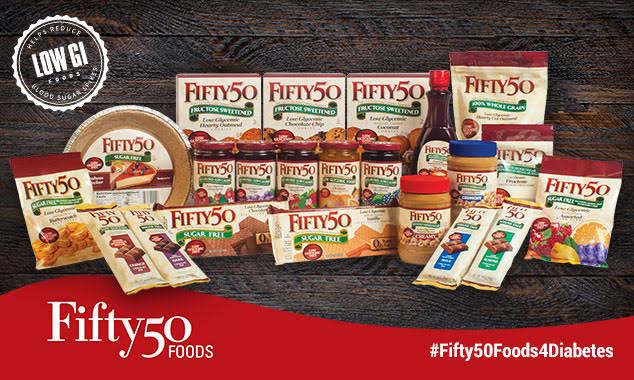 All three of my brothers have diabetes. Diabetes even took one of my brothers. He was only sixty. Only seven years older than I am now. He turned a blind eye to his diagnosis and continued with the lifestyle that got him to that point. Now I have type II diabetes. Once the shock wore off, it was time to research this diagnosis. It was not going to control me. I was determined to control it. I found it ironic I began this journey during National Diabetes Month!
One of the first things I learned about diabetes, was the definition of it. It is also called hyperglycemia. Simply put, it is a chronic condition that affects the way your body processes blood sugar, or glucose. Your body is unable to make enough insulin to keep your glucose at a normal level. For many people, myself included, this can be controlled through changes to your diet and exercise. Yes! I COULD control my diabetes!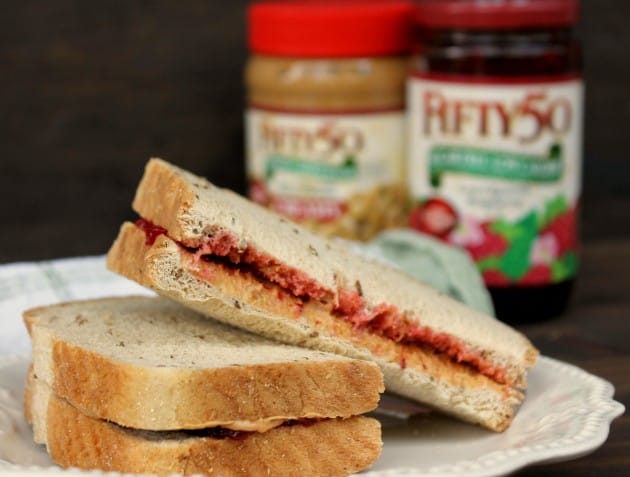 The next step for me was to learn how to eat. I had to figure out which foods would keep my blood sugar levels within a normal range. These foods are also called Low Glycemic. The Glycemic Index (GI), measures how fast a carbohydrate in food is converted to glucose and enters the bloodstream. Many of the foods I adored (white breads, pasta, rice, potatoes and sugary desserts) ranked high on the GI. I had to make the change to eating foods which were low on the GI. These foods include whole grains, brown rice, nuts, berries, yogurt, milk and lean proteins.
I began to get a headache just thinking about how to keep track of which foods were acceptable for my diabetes and which were not. Thankfully, I found a company who offered a full line of Low Glycemic foods for people with diabetes. Fifty50 Foods has 23 delicious options for people who need or want to manage their blood sugar levels. You can choose from GI friendly products including peanut butters, fruit spreads, whole-grain oatmeal, maple syrup, pie crust, chocolate bars, chocolate and vanilla crème filled wafers, a selection of cookies and hard candies. Now I am managing my diabetes with Fifty50 Foods!And, Fifty50 Foods donates 50% of profits to diabetes research.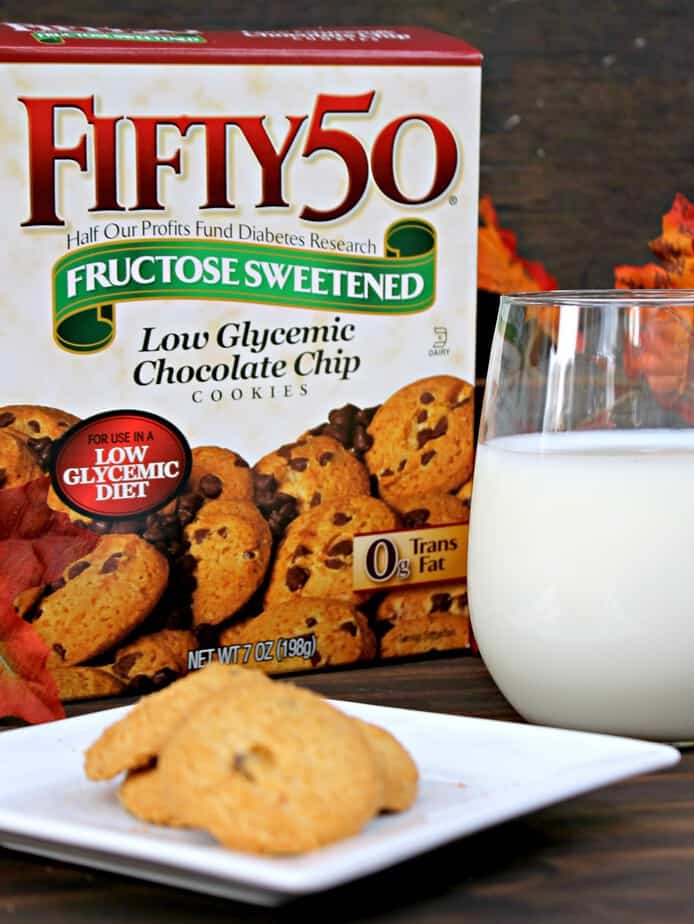 Fifty50 Foods is the leading company who offers these Low Glycemic food options. They help take the guesswork out of eating a Low Glycemic diet. Initially, I was skeptical about how the foods would taste. I was so excited when I tasted the Chocolate Chip cookies and found them flavorful and delicious! Another favorite of mine is their Maple Syrup! It is the perfect pairing with my new favorite, buckwheat pancakes! The Fifty50 Foods website describes the diet plan in simple terms and lays out sample meals which complement the FIFTY 50 Foods product line.
In addition to helping people like me manage their blood glucose levels, Fifty50 Foods is also searching for a cure for diabetes. Their name has a special meaning behind it. For every Fifty50 Foods product sold, 50% of the profits goes to diabetes research. Since 1991, the company has donated over $13.6 million dollars. I love knowing not only am I managing my diabetes with Fifty50 Foods, but I am helping fund diabetes research with each purchase!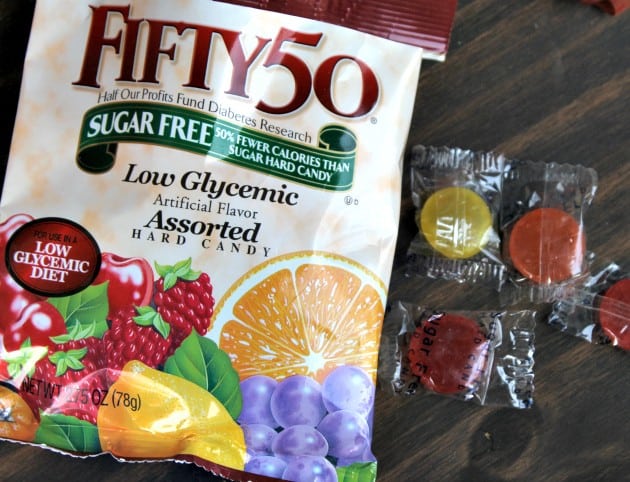 Be sure to join the conversation about diabetes on 11/15, Fifty50 Foods will be hosting a Twitter Party with @SocialMoms! Their goal is to spread the word about the mission of Fifty50 Foods, the benefit of their Low Glycemic foods, and create awareness of diabetes. Anyone can join the Twitter Party, which will begin on November 15 at 7:00 pm E.S.T. Be sure to use #Fifty50Foods4Diabetes in your tweets for a chance to win one of fifteen $20 Amazon gift cards and a $500 Amazon gift card grand prize! This blog post is part of a paid Megan Media and Fifty50 Foods blogging program. The opinions and ideas expressed here are my own. One reader will win a $50 Amazon gift card and a $50 fifty50 foods product basket. To enter, please comment on the blog post, and/or tweet from the Rafflecopter widget below.
Which if the Fifty50 Foods would you most like to try?