Fun fact: Nearly $80 million is lost in broken phones each year. How many have you broken? (I've lost count). If you have a phone, chances are, at some point… you're going to wreck it. Maybe you haven't broken a phone yet. But I'm going to stick with that 'yet' unless you are a serial phone replacer and are always getting new phones before anything can happen to the old.  I still think one day, you'll have a moment, and I'll be waiting with open arms to welcome you into the Phone Wrecker Club.  Membership is free. Your broken phones cost enough. How will you wreck your phone? Thanks to our friends at OtterBox for sponsoring today's post.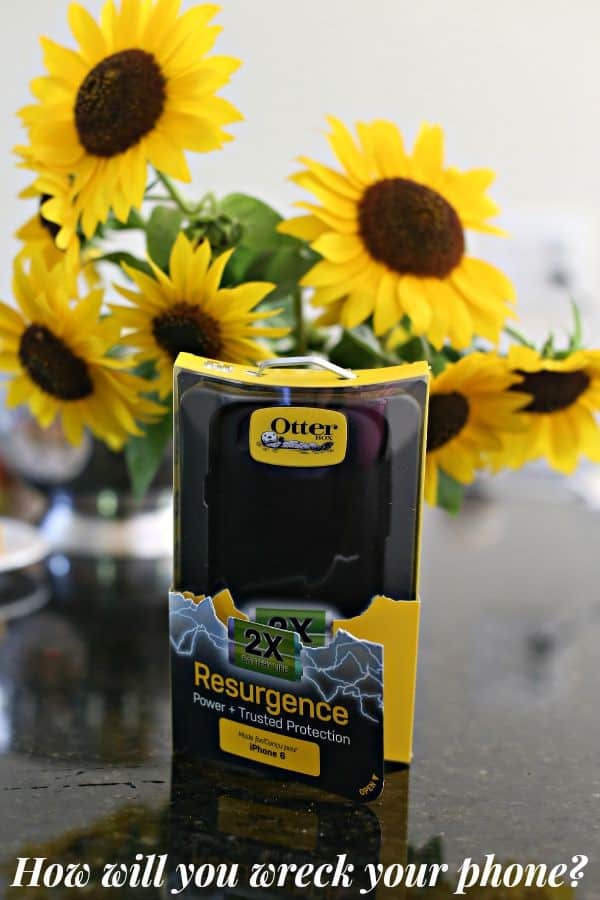 It might be that you just drop it the wrong way on the floor (like our first tablet, and poof! the screen shattered into 80 million pieces)….or maybe you're just really clumsy (me) and drop things all the time. Or maybe you are instagramming and sharing snapchats so often that you feel at one with vampires simply from the energy usage your phone sucks.
What kind of PhoneWrecker are you?  According to the PhoneWrecker Quiz at OtterBox, I'm an Energy Vampire.  If you want the true story, I'm kind of an equal opportunity wrecker. I think I've wrecked phones in any and every way possible.  What can I say? I'm a clumsy blogger who is usually sneaking in some social media whenever I can, with 3 kids and we're on the go a lot.  Did I mention clumsy? I have a 31.1% chance of dropping my phone this week.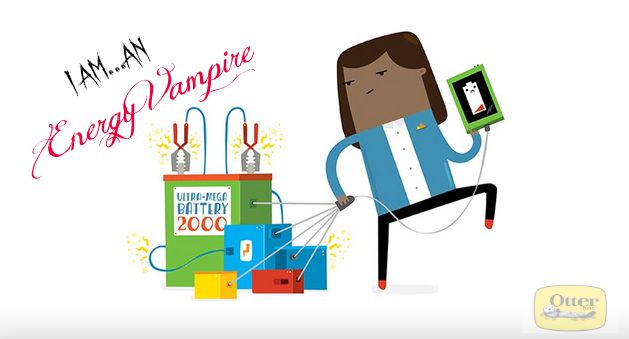 There are 5 categories of Phone Wreckers:
InstaBreaker (hint: selfies, anyone?  food pics?)
Raging Wrecker (Go Patriots!!)
Mini Mangler (Read: KIDS)
Energy Vampire (Always on that phone)
Shattered Screen Queen (Clumsy, much?)
I want to know what kind of #PhoneWrecker you are- so take the Broken Phone quiz and share with me in the comments below (and the rest of the world, so you, too, can get a 10% code to use off your next OtterBox.com order) what kind you are!
Share your Phone Breaker quiz result via social media or email and receive a 10% discount code to use on your next order at OtterBox.com! The coupon cannot be combined with any other special offer.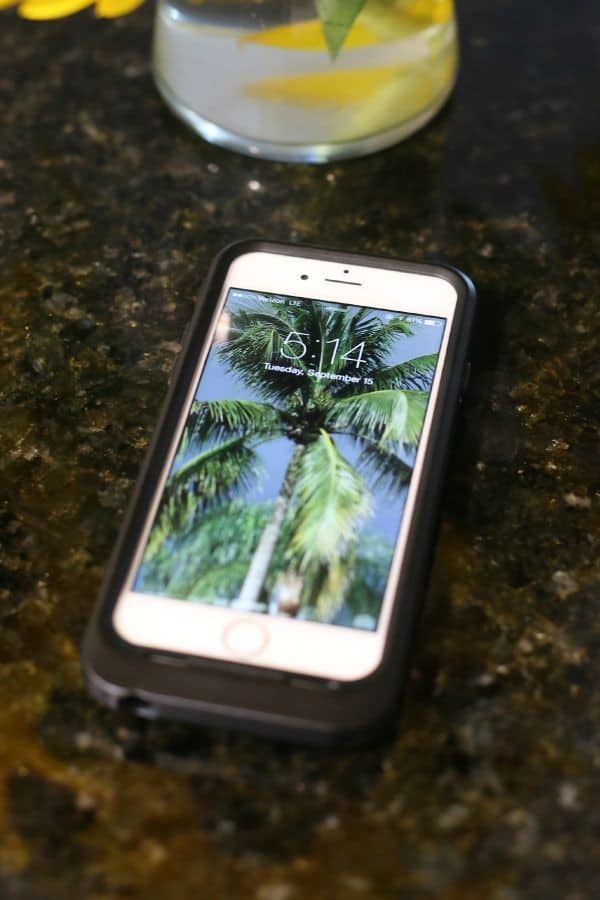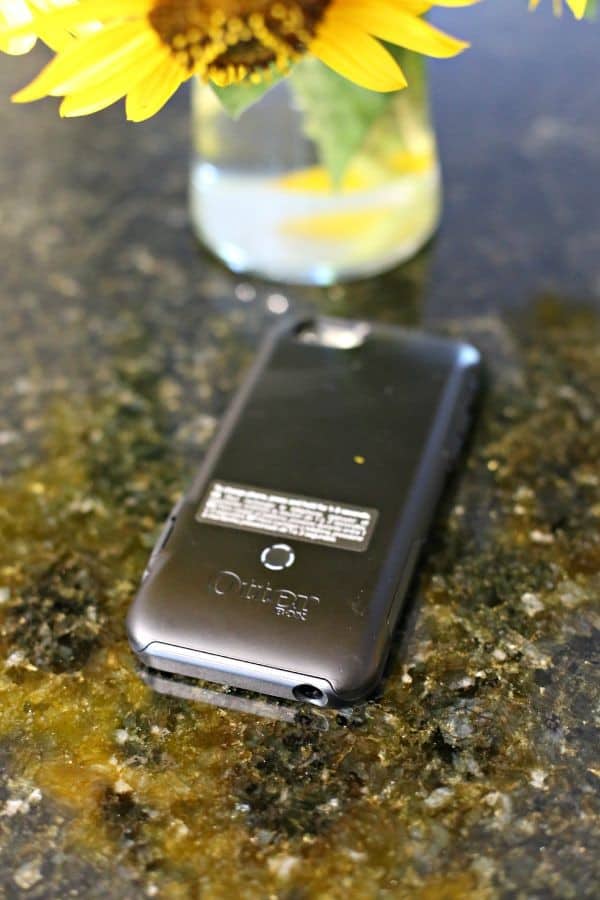 Given that I'm an Energy Vampire, I have an OtterBox Resurgence case coming my way to not only protect my phone from kids, drops, and, well, myself, but I'll also have some extra energy to keep my phone charged up and ready for me to use at all times. Resurgence: Power + Trusted Protection. 2x battery life, auto-stop charge technology as well as the one-touch charge technology. We actually use OtterBox cases on ALL of our devices thanks to my ongoing clumsiness and learning the hard way not having always used OtterBox cases… even my husband's work phone came with an OtterBox case!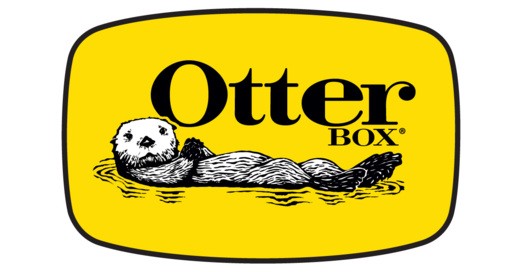 Check out all the amazing cases at OtterBox and join us for a #PhoneWrecker Twitter Party taking place on September 16th at 9AM PT for a chance to win great prizes! 
JOIN US FOR THE #PhoneWrecker TWITTER PARTY
Where: On Twitter, using the hashtag #PhoneWrecker
Host: @SITSGirls
When: Wednesday, September 16 between 9:00am PT – 9:45am PT / 12:00pm ET – 12:45pm ET
Prizes: But of course! See below for the goodies we'll be giving away.
#PhoneWrecker Prizes
Everyone who amplifies during the Twitter event using the #PhoneWrecker hashtag will automatically be entered to win. FIVE (5) winner(s) will each receive ONE (1) OtterBox Case + a $50 Amazon GiftCard (ARV: $100).
To enter to win, participate with an original tweet (no retweets) using the hashtag #PhoneWrecker in response to the Twitter party questions. (5) winners will be selected at random from those who reply to the questions.
This is a sponsored post on behalf of OtterBox.
NO PURCHASE NECESSARY.  Odds of winning will depend on the total number of entries received. Sweepstakes begins on 9AM PST on 09/16/2015 and ends at 9:45 AM PST on 9/16/2015. Open to legal U.S. residents (including DC), age of majority or older. VOID WHERE PROHIBITED.  See Official Rules for complete details. Sponsored by: Otter Products, LLC ("Sponsor"), located at 209 S Meldrum St, Fort Collins, CO 80521