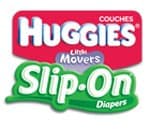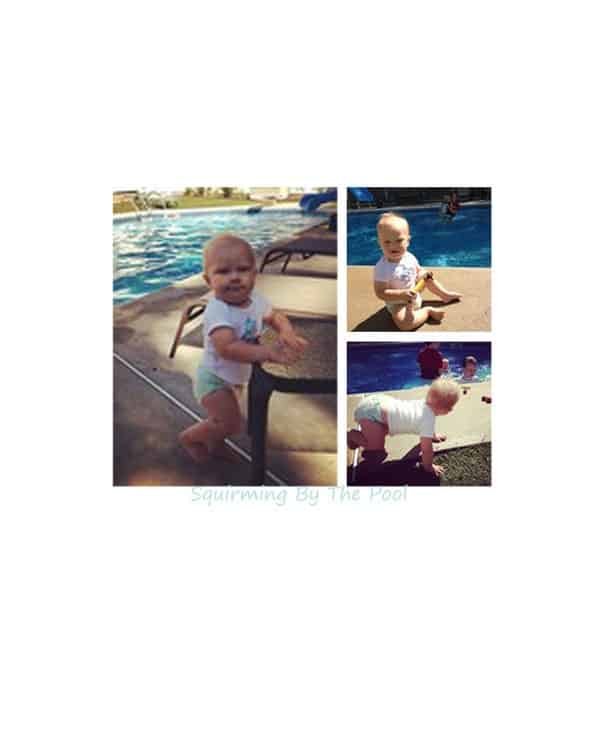 Do you have a little squirmer at home?  I know that I do and this can pose a REAL problem when it comes to diaper changes.  My little guy is 11 months old and in prime "squirm" mode. He flips, wiggles, kicks and bucks. Anything to avoid a diaper change! I frequently tell my husband that changing the babies diaper is like wrestling a greasy pig!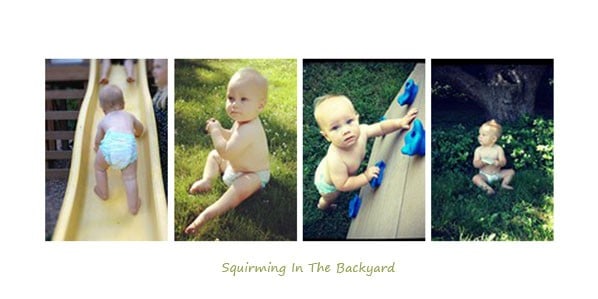 THANK GOODNESS for Huggies  Little Movers Slip-On Diapers.  Not only can I get my baby changed in under one minute, but there is no fuss!  He is off and squirming in no time flat.  I just slip or rip off the old one and slip on the new one.  Voila!  I can change him lying down or standing up.  These diapers are just as absorbant and comfortable as regular little movers, they just slip on.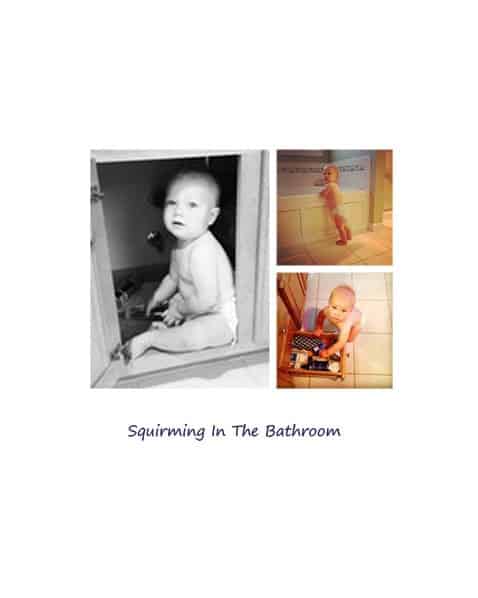 Here are some of my tips for making life with your little squirmer a little bit easier this summer!
1.  Take it easy on yourself!  Dress that little cutie in a Huggies Little Movers Slip on Diaper and an adorable appliqued t shirt and call it a day.  Don't mess with rompers and buttons.  Everyone stays cool and comfortable, and diaper changes are made super easy!
2.  Do you have a squirmer underfoot in the kitchen?  I like to keep all my kitchen cabinets babyproofed with a lock, but I make sure to keep one special drawer or cabinet open for exploring.  I keep this special area stocked with fun and colorful baby friendly toys and items.  My little one LOVES to explore in his special drawer while I am busy cooking in the kitchen!
3.  Having a difficult time with little squirmers in the store?  Stick him/her in a sling!  Babies LOVE being close to their mamma and will be totally content playing with with your car keys while you finish your shopping.
4.  Is your little squirmer bored and hot this summer?  Put baby in a high chair and place a few ice cubes on the tray.  Let them go to town!  It's a great tactile experience and the perfect way to cool off!
Participate in Huggies Easy On Easy Off Facebook Challenge and receive a coupon!
Huggies® Slip-On® Diapers were made with squirmy babies in mind, providing stretchy sides to let you quickly slip on the diaper for a close, comfy fit and trusted leakage protection. Plus, they have easy open tabs so they are easy to take off, making changing easy for you and your squirmy little one.
"Disclosure: Compensation was provided by Huggies via Glam Media.  The opinions expressed herein are those of the author and are not indicative of the opinions or positions of Huggies."
0