We LOVE swimming.  Once our pool is open (and as I type this, my husband is outside adding necessary things to our pool so we can start swimming when the water is warm enough), we are in multiple times per day, until the end of September.  It's a fun, healthy activity that all ages can enjoy.  Aqua Leisure is a family of brands that we've used for years, for water related fun, and when they asked if I'd share with you about their "I Had a Great Day With Aqua Leisure Products" contest, I had to say yes.  It sounded like too much fun NOT to share!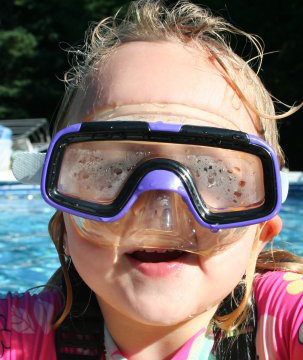 My guess is, there's probably a fun photo like this of someone in your family in your family archives, albums, folders online, etc.  So why not look through and see what you've got?  You could win some fun prizes that you can use to have even more summertime fun with! (Please note- while my little one is wearing a mask from Aqua Leisure in this photo, I will not be entering it into the contest since they've asked me to share with you…I just wanted to give you an example of what kind of thing you can submit!)
Aqua Leisure Industries would like to invite consumers to submit photographs for the "I Had a Great Day With Aqua Leisure Products" contest. These pictures will include a person or people using Aqua Leisure products in various settings.
Aqua Leisure brands include:
SwimSchool® Aqua Swim
AquaGames™ Uncle Bob's®
Pipeline Sno™ WaterLife®
Dolfino®
They encourage old and new photos.
Be creative! Be safe! And most importantly have FUN!
**You can enter as many times as you like with different photo submissions.** (Ok, that is cool.  Really cool.  Got lots of photos? Increase your odds of winning!)  Entries will be accepted through July 31, 2013.  Start snapping that camera!
Prizes
The most interesting, fun, beautiful artistic composition lifestyle photos, personality shots, memories, stories / answers as determined by the judges will win. Judging will be conducted by Aqua Leisure Industries and its representatives. The judges' decision is final.
1st Place: Aqua Experience = Lounges, masks, games, beach ball, swim trainers, body board and a $100 VISA gift card!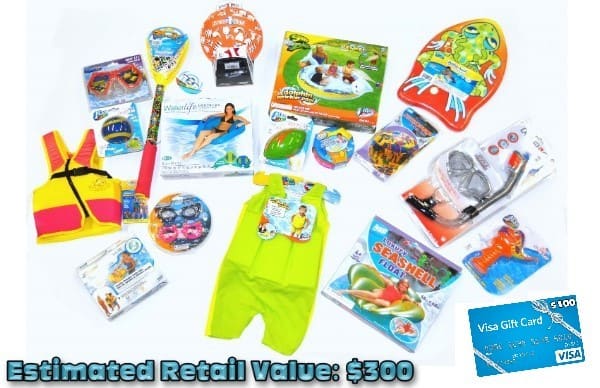 2nd Place: Snorkel Pack = Mask, snorkel, fins, case, bad board, dive sticks, games and a $50 VISA gift card!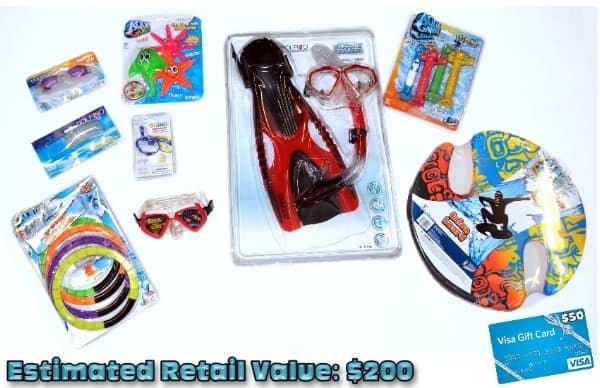 3rd Place: Aqua Pack = Aqua goggles, carry cases, swim cap, ear plugs, nose plugs, baby boat and a $25 VISA gift card!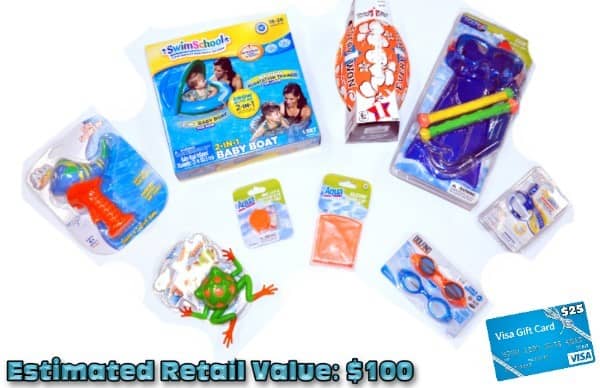 Let me know if you enter- I hope one of my readers wins!  And as always, feel free to share pics of your family with me. I love looking at photos
This post is brought to you by Aqua Leisure.  Opinions are my own.
0