I was provided a free trial Jenny Craig program and meals. However, the opinions expressed are entirely my own.
I just completed week five of Jenny Craig. First of all, how did that go by so fast? I'm serious! I was kind of expecting the days to be long and drag by, thinking about food around the clock. But here we are, done with five weeks. I guess week 4 is a "milestone" week so we did my measurements again at my last consultation.
Which, my friends, I will not be sharing, except that the totals are officially "too high" and "still too high" BUT…
In 4 weeks on Jenny Craig, I lost a full inch in my bust and waist and 2 inches from my hips.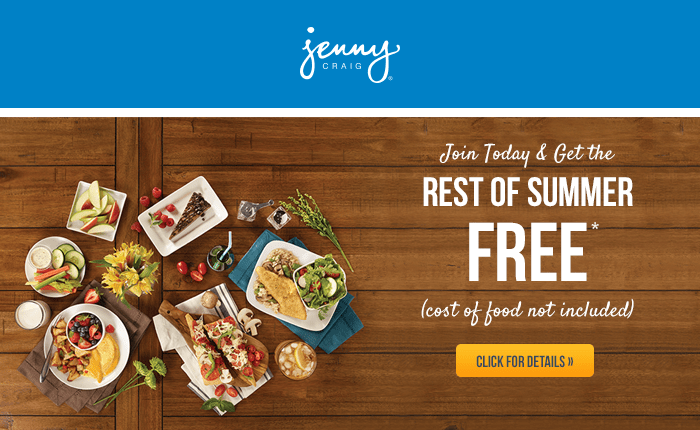 Yesterday, I had my weigh in for week 5. Total pounds lost? 20.2 lbs. That's more than the turkeys we buy at Thanksgiving. Nice image, right? Those frozen birds you see, in the yellow webbed kind of bag things? I have lost more than that. Off my body. Results not typical. Members following the Jenny Craig program, on average, lose 1-2 lbs. per week. I received promotional consideration.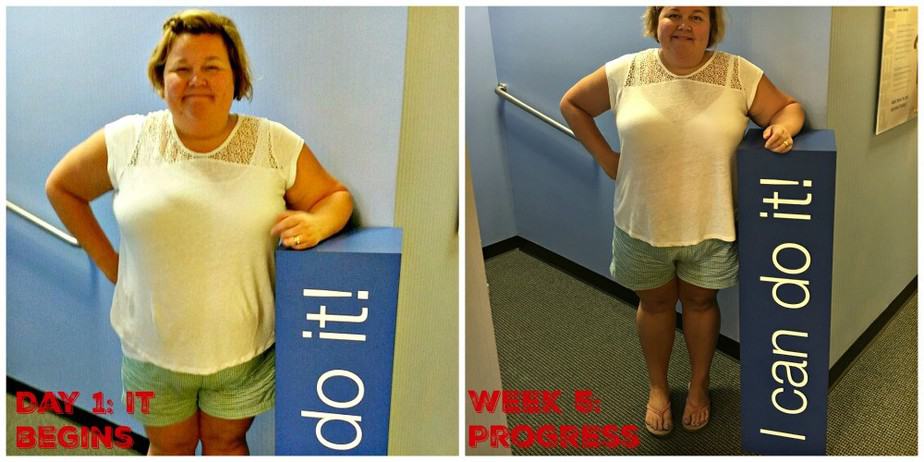 Can you see the difference? I know the left photo is more zoomed, I'll try to be the same distance next month.  I can see some changes.  SUCH motivation to keep going! I'm actually excited to see what the next month looks like. I plan to do another pic in the same outfit for continuity.
Overall, my clothes are fitting better. But mostly, what I'm feeling is BETTER. I have more energy, I've not had a lot of time to go do three-mile walks like when school's in session with my mom friends, but I have been swimming with the kids, playing soccer in the yard and just moving more in general.  It's all adding up- feeling better, my stomach isn't getting rumbly all the time, as it has been for a year or more, and I have more energy.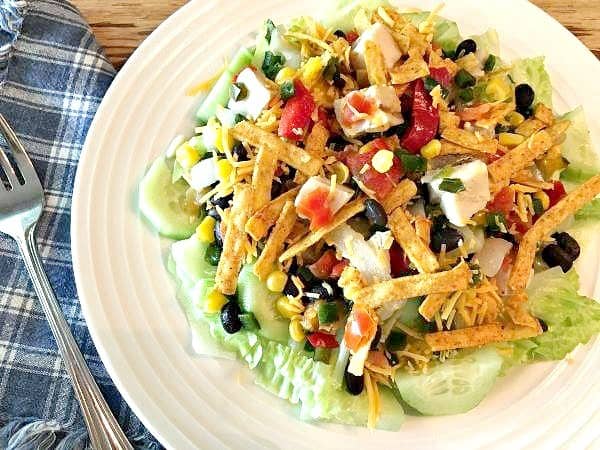 I've even gone out to eat, or been in situations where I couldn't necessarily bring my food with us. I've made smart choices and feel like I'm in a good place with those choices. I'm filling that plate with a LOT of salad and veggies, making sure I've got some protein included, and going super light on the dressings.  Then I don't need much "other" and I find if I have a water bottle nearby at all times, I can really just keep sipping instead of snacking.  Or I look for some fresh and free additions like carrots, cucumbers, green beans, asparagus, and munch on those.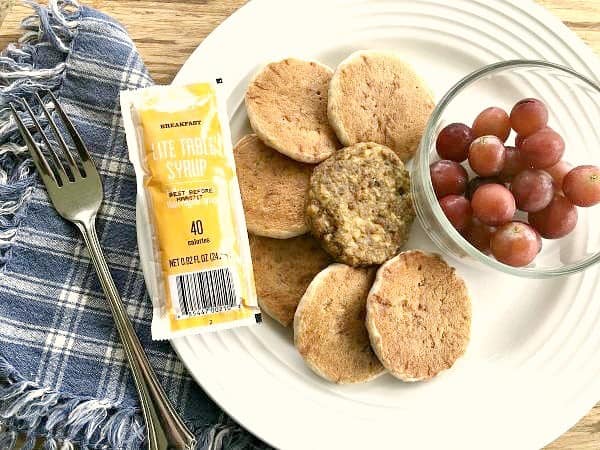 I also have Donna (my consultant) checking in with me to chat and see what my week was like, any challenges I faced, and she is ALWAYS so supportive! I cannot explain how nice it is to have someone that's "mine" to reach out to, who knows me, knows how I'm doing, without having to open a file folder to know who I am…even the week that I gained and I was so frustrated, she helped to figure out what had been going on and we strategized on what else to do but also she reminded me of the positives.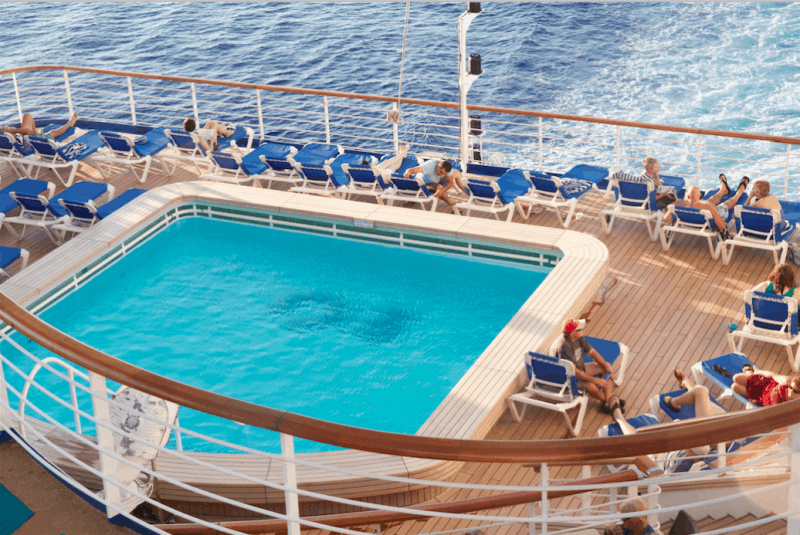 On to month 2! This will be a big one- I'm going on a cruise for 7 days and have already been strategizing things with Donna… I'm planning to bring extra Anytime Bars, because while I feel like I can do fairly well on board the ship, when we're on excursions, there simply may not be many options for me. I'm also bringing some of the snacks along, so when we go to watch movies on the ship by the pool, I can indulge right along with the family, but still stay on plan. I want to enjoy the cruise and enjoy the food but I also want to keep the momentum going having stayed on target for 5 weeks thus far, you know?
Now I have good news for you! Jenny Craig is giving away 12 Taste Of Success Sample Kits! Winners will be sent 3 days of Jenny Craig food (breakfast, lunch, dinner, and snacks), so they can try some of Jenny Craig's most popular dishes.
Enter for a chance to win with the below Rafflecopter. Good luck! 
 
I was provided a free trial Jenny Craig program and meals. However, the opinions expressed are entirely my own.