I hope hope hope that you'll join me, The Motherhood and the folks from the National Wildlife Federation at our Twitter party TOMORROW 8/20/13 to celebrate the launch of the new ebook we all worked on together (along with several other fabulous bloggers)!  (Don't forget, if you want to see the book, visit my Be Out There post…because it's full of lots of awesome. I'm totally objective, too).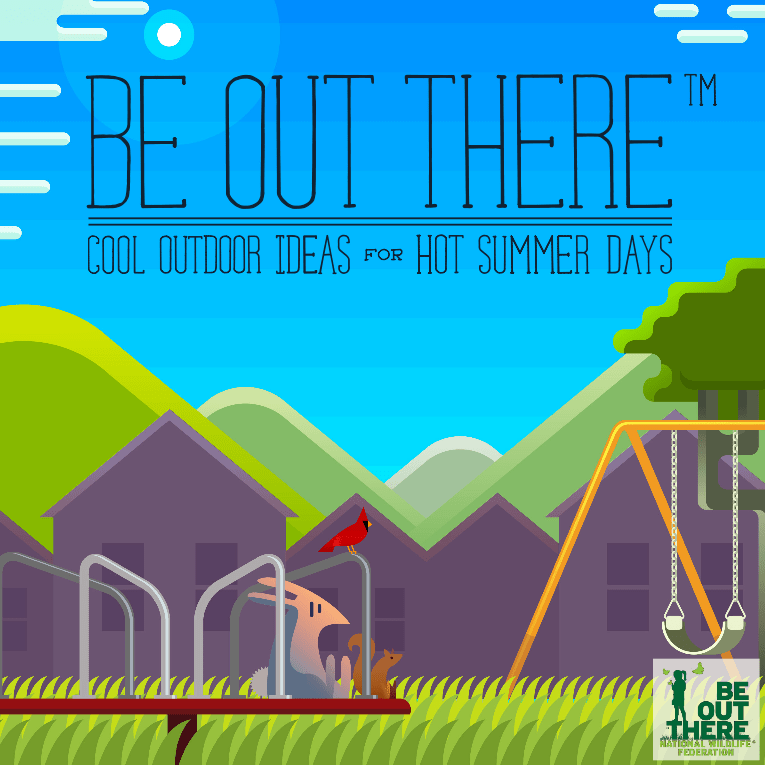 What:
 I've teamed up with National Wildlife Federation's Be Out There movement and The Motherhood to encourage families to spend time outdoors, even in the summer heat. Together we've created an amazing e-book packed with great ideas for fun-filled summer days with your kids! Using the e-book as a resource, you can say goodbye to summer boredom, as you'll have plenty of activities for all different occasions to suggest for kids of all ages.
We're celebrating the release of this remarkable e-book with a Twitter party! Join us to chat about tips for being out there, and share new ones of your own. Getting outside can be fun for the whole family, but sometimes we just need some inspiration from other like-minded moms.
Read the e-book here: 
http://issuu.com/themotherhood/docs/be_out_there?e=6112495/4367026
When: Tuesday, August 20, at 1p ET / noon CT / 10a PT
Where: We'll be on Twitter – follow the #BeOutThere hashtag to track the conversation. You can see the details and RSVP via this Twtvite: http://twtvite.com/beoutthere
Hashtag: #BeOutThere
Prizes: Five prizes will be awarded throughout the party to participants who respond correctly to trivia questions. Each winner will receive a $25 Visa gift card and a Be Out There t-shirt.
Hosts: @theMotherhood, @CooperMunroe, @EmilyMcKhann, @BeOutThere
0