This is a sponsored post written by me on behalf of Pull-Ups® Training Pants.
Potty training has been one of my least favorite things about being a parent, but I also tend to make things way harder than they need to be. (Won't my husband be so proud of that realization?) When we used disposable training pants, we always looked to  Pull-Ups® Training Pants. The kids loved the characters and designs almost as much as they liked being able to wear "big kid" diapers/pants.  Even before my kids were able to read, they could look at the package and see the numbers and know that these were NOT baby diapers.  These were for big kids like them! With fun Pull-Ups, the joys of potty training were realized.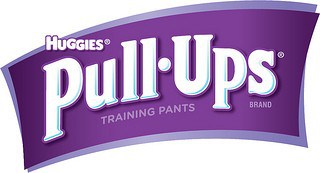 There's been a lot of new products introduced since we first "met" Pull-Ups.  The Pull-Ups® Training Pants with Cool Alert® look really neat for kids that need a physical reminder, but our favorite newer product has been Pull-Ups® Night*Time Training Pants. These were a huge huge help for us- all 3 of my kids were heavy wetters at night.  Even from a young age, I'd have to add an extra insert into their diaper, Pull-Up, or whatever they were sleeping in. As they got older- they wet more, and having pants MADE for nighttime to keep them dry longer than during waking hours was a must for us. I love my sleep and my kids haven't ever been great sleepers, so if I could keep from a wet Pull-Up making them uncomfortable and waking them up, I was absolutely going to use that product. The pants are gender AND size specific so your kids can have a training pant they feel more comfortable in.
Pull-Ups.com  offers parents and caregivers tips, tools and resources to help adults  and kids start potty training.  You can keep track of your child's potty training success using the Big Kid® Calendar! There's even an app for this, of course.  Plus, you can save money, and that makes the joys of potty training even moreso!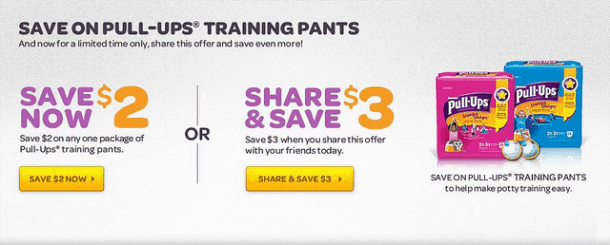 Sign up at the  Pull-Ups® website to  get a money saving coupon – and save more when you  share the coupon socially with your friends and family!
This is a sponsored post written by me on behalf of Pull-Ups® Training Pants. Save up to $3 on your next purchase of Pull-Ups® by registering at the Pull-Ups® website