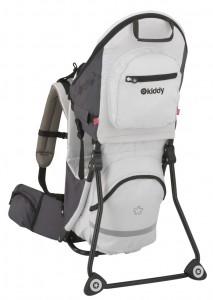 Wow, do we have a really great review and giveaway for you today!  Earlier this summer we featured the Kiddy Sport n' Move Stroller from Kiddy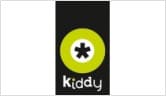 USA.  We just loved this product so much that we contacted them again for a review of their Adventure Backpack.  My little guy is now 5 months old and just LOVES his new stroller and will soon be ready for the backpack.  I think this makes the PERFECT holiday gift for that daddy on your list.  My husband thinks this is the best thing since sliced bread.  He has been taking the littles out on hikes in the cool weather and they are all enjoying it so much.  They get bundled up and explore (and I get some free time to myself at home!)
Here is a little more info on the Kiddy Adventure Backpack:
"The ergonomics and functionality of the Kiddy Adventure Pack is impressive. With our stylish and comfortable child carrier you can hike miles and miles with your child on your back. Our back carrier ensures that you and your child both can enjoy a carefree outing in nature!"
Multilevel height-adjustable back support for optimal adjustment to the size of the carrying adult.

Height-adjustable and padded 5-point harness system for ultimate safety and easy adjustment to the size of the child.

Integrated sun and rain shield for optimal adjustment for all weather conditions. Side and rear reflectors for good protection in poor light.

Ergonomically shaped pelvic and shoulder belts made from Thermotex material for optimum air circulation.
Seat cover made from Soft-Tex material for comfortable seating environment.

Durable, washable cover.
Washable and removable mouth protector (includs replacement mouth protector).

Padded Bottle Holder
Sturdy, collapsible stand for safe and convenient placing of the kiddy child carrier.
Small pocket on waist belt for additional storage space.
Handy zipper pocket on the back of the carrier for additional storage space.
Large, easy-access lower compartment for safe and easy storage.

Carrying weight up to approx. 49.8 lbs.
Carrier weight 6 lbs.
My Thoughts: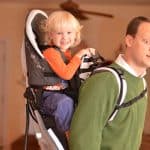 I got this backpack in the mail, immediately opened it up and popped one of the kiddos in for a walk.  I couldn't wait to try it out!  During my parenting years I have tried many many carriers and backpacks.  This one was super comfortable and I was able to walk over 2 miles without any discomfort at all.  The ergonomics are fabulous.  I received the Kiddy Adventure Pack in the silver color.  I absolutely love it!  Very modern and fresh, with cute detailing on the side.  The design is very unisex, so the hubby will not hesitate to wear it too!  I was immediately suprised by how light the backpack was.  It weighs about 6 pounds, but looks and feels very durable.  The construction of the carrier is superb and the materials are quality.  The safety features are well thought out as well.  There is a 5 point harness for the child and several reflectors located around the body of the carrier.
The adjustable straps make it a snap to customize.  My husband and I frequently trade off and we can easily make the appropriate adjustments without a lot of effort.  Another great feature is the storage capacity.  Not only are their two sizeable pouches on the back of the carrier, but there is also a small storage copartment on the waist belt.  This is a great place to store your keys and keep them within easy reach.
The child features are also well constructed.  A bottle holder is located within reach of the child and is constructed of a mesh material (great for easy clean ups after a spill).  There is also a mouth protector/drool pad.  The pad is easily removed for washing, and they provide an extra pad as well.  This is such a thoughtful detail and makes Kiddy USA products stand out from the rest.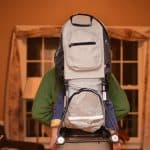 I really like how well thought out the design of this backpack is.  This makes family hiking so enjoyable and easy!
Kiddy USA offers a great structured backpack and would make the PERFECT Christmas gift!
"A sample of this product was provided to facilitate my review.  All opinions expressed are my own."
0