Our friends at the the Ninety Nine Restaurant & Pub partnered with us to go enjoy the new Spring Menu and help spread the word about Kids Eat Free on Sundays in Danbury! (Pro Tip: if you like seafood, order some of the spring offerings, the waitress will even tell you what boat in Gloucester MA caught your fish that day! Super fresh!)
Kids Eat Free
I don't know about you, but dining out can be a pretty expensive activity with children in tow. We have 3 kids, plus two adults, and even just ordering the basics and sticking to places that don't charge $20-50 for entrees, the bill shoots over $50 with water for drinks. That's why we love the Kids eat Free when the Red Sox win promotion that the the Ninety Nine Restaurant & Pub has run for several years. That, and we like the food, the staff is always great and they make yummy wings. But being able to go and save some money because our favorite team won? It's awesome and I love it a lot. I even know Yankees families who take advantage. Which, deep down, makes me think they want to be fans of the Sox as well.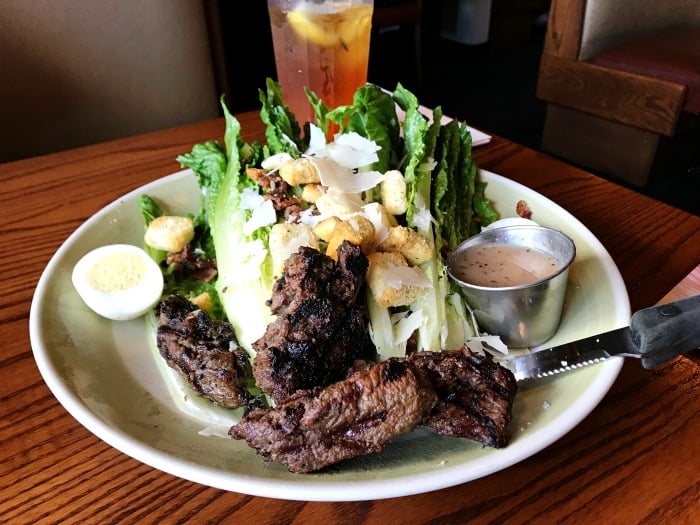 Anyway, there's a new kid in town, or at least, a new the Ninety Nine Restaurant & Pub, here in Connecticut.  The Danbury location opened a few months ago, and they seem to be celebrating this opening with a fabulous promotion that goes all summer long.  People who spend time with kids- GET READY.
Kids. Eat. Free. Every. Sunday.  For real. Every week through August 26.
(Keep reading for the details).
Located at 80 Newtown Road (Holiday Inn Danbury-Bethel at Interstate 84) in Danbury, Connecticut, the Ninety Nine Restaurant & Pub is the perfect location to dine with your family, anytime of year, and especially on Sundays! Visit any Sunday (or every Sunday, if you like!) now through August 26th of this year and  receive a free kids meal with the purchase of an adult meal. **
With the school year ending, lots of us are dining out more frequently, for fun, or on road trips. Find your nearest 99 Restaurants location for your next meal! (Don't forget- if you're near Danbury, CT, and it's a Sunday, the kiddos will dine for free). Be sure to check out the Ninety Nine Restaurant menu to see entree choices available for both adults and for the kids.  Also, try the wings. *wink*
Some highlights you can expect to see on the Kids Menu include:
Junior Burger with Cheese
Junior Sliced Sirloin
Jumbo Hot Dog
Seasonal Beverages like Strawberry Lemonade (free refills), Frozen Lemonade
Plus, healthy sides such as: Mandarin Oranges, In-Season Vegetables, Mott's Natural Applesauce
**Free kids meal is valid for child age 10 and under. Kids meal must be ordered off of the kids menu. Child must be present to receive free kids meal. Tax and gratuity are not included. One free kids meal for every adult meal purchased. Not valid with any other offers, discounts or coupons. © 2000-2018 Ninety Nine Restaurants, LLC. To Go orders are subject to a 3% packaging charge.