It's summertime, and while that most of the time means play outside all day long, some of the time, there are rainy days where we can't be outside.  Here are some great ways to keep the kids busy, happy and entertained and sneak a little learning in on the side!!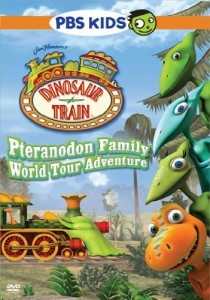 Watch a video:Pteranodon Family: World Tour Adventure: Go around the world with Buddy, Shiny, Tiny and Don along with Mom & Dad Pteranodon and meet all kinds of dino friends along the way.  This is a great DVD that will grab your kids' interest and keep them happy until the very end!  Great to have for rainy summer days- and why not make a whole Dinosaur Train day of it?
Get on board the Dinosaur Train with Buddy, a Tyrannosaurus R ex, and his adoptive family of Pteranodons as they embark on a roaring, exploring world tour adventure to discover a variety of dinosaurs inhabiting the globe as they journey to Asia, Europe and Africa. From the world-renowned Jim Henson Company, PBS KIDS and Paramount Home Entertainment, the DINOSAUR TRAIN: PTERANODON FAMILY WORLD TOUR ADVENTURE DVD includes eight exciting edu-tainment adventures, interactive games, coloring pages, a dinosaur reference guide and parent information. Boasting incredible CGI animation and an average monthly viewership of 11.9 million, the "Dinosaur Train" is a Parents' Choice recommended PBS KIDS TV series and is one of the top ten shows for kids 2 to 5. SRP $14.99
Read some stories:
The Buddy & Friends board book, from Grosset & Dunlap, join Buddy as he travels aboard the DINOSAUR TRAIN to introduce kids to some of his friends. Packed

with full-color images from the show, this simple book is a perfect introduction to DINOSAUR TRAIN's many species! SRP $5.99. Ages 3–5.

A Surprise for Mom!, from Grosset & Dunlap, is a beautiful picture book that follows Buddy and his siblings as they begin to plan something special for Mrs. Pteranodon on her special day. Read along as Team Pteranodon searches high and low for the best gifts ever! SRP $3.99. Ages 3–5.
Tiny Learns to Fish, from Grosset & Dunlap. The first reader in the Dinosaur Train program follows Mr. Pteranodon as he takes the kids to the big pond to teach them how to fish. There's just one problem. Tiny can't catch a fish, and Buddy can't fly, so they team up to catch fish together! This Level 1 reader is perfect for young fans, who are starting to read on their own. SRP $3.99. Ages 3–5.
All three books are cute- you can meet the friends from the show in the board book, or your little ones can look at the pages over, and over, and over again without worry that the pages will fall apart.  The Surprise for Mom book is cute, and you will love how the best surprises for mom aren't ones you have to pay for, but come for the heart.  With Tiny Learns to Fish, we learn about teamwork and using each person's talents combined with others to be successful, and about working through frustration.  My 3 year old loves to "read" this book many, many times a day to his trains and to his baby sister, and to me.
Enjoy some Snacks: what kind of rainy day fun would this be if snacks weren't included?  Some fun ideas:  make some dino juice- put a few drops of green food coloring into apple juice or white grape juice!!  You can do a whole indoor picnic, Herbivorous Style, with healthy snacks like Ants on a Log, peanut butter on apple slices, snack kabobs (pretzel sticks with grapes and cubed cheese), and graham crackers with some yogurt on top with sliced bananas (and strawberries)!
After your Brachiosaurus picnic, you can play a game or 2 of The Dinosaur Train All Aboard Game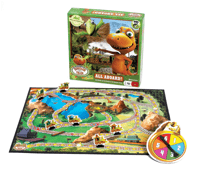 , and two to 6 of you can
choose to be Buddy, Tiny, Shiny, Don, Cory, Tank or Mr. Conductor – and try to move the fastest along the tracks.  Speed through the three dinosaur eras: Triassic, Jurassic and Cretaceous along the beautiful scenery.  Special Stopwatch spaces will help you get closer to the nest, while Dinosaur Crossing spaces will send you back.  The first player to reach the nest area in the center of the board wins. (For 2 to 6 players ages 4+; SRP $12.00).
This is a fun game, easy to play, easy to follow, and not too boring for the parents.  My 3 year old is close to 4 and can do ok with some help from mom, although my almost 6 year old loves to play all day long.   They do a great job sneaking learning into the game, as all things Dinsoaur Train related do.
If you haven't checked out the Dinosaur Train: Make a Match Game, you should- lots of fun, and there's a cute Buddy figurine that everyone will want to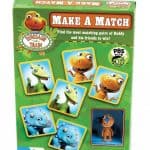 have in hand for at least part of the game!!  That's my kids' favorite part.  The matching part is great fun and "getting" the Buddy figure adds a new twist to the classic memory matching game.
Science Time: Want to check out how dinosaurs grow?  Watch Buddy and Tiny hatch from Uncle Milton's eggs!!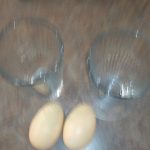 These Hatchers come in 4 fun styles to choose from and will hatch in about 24 hours.  If your kids are like mine, the dinos will be constant companions once they do hatch- they live in the cupholders next to the kids' carseats in the van now!!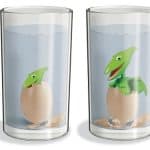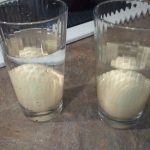 Crafts & Exercise: Even after the sun comes out or the weather cools off, why not head outside and continue the fun?  Make your sandbox into an excavation site and dig for dinosaurs.  Make a mini sandbox in a rubbermaid bin and do some digging inside (if you are brave enough).  Try doing some leaf rubbings on a nature hike and pretend they are fossil prints.  Go for a walk and imagine which trees which herbivorous dinosaurs would like the most.  There's tons of things you can do to expand on from the tv show to add to your child's summer fun and keep them learning without knowing it!
You can make traditional games like tag into dino tag, or do a version of charades outside being dinosaurs.  You could even fill up water balloons and pretend they are dinosaur eggs and have an "egg toss" when its super hot outside!!
Grab a box, a few plastic dinosaurs and some paint- let the kids "stamp" dinosaur footprints on the box, or on sheets of paper.  You could even, if you are so inclined, cut large sponges into dino footprint shapes and let the kids run wild with huge dino footprints- with water or with paint (I'd do this one outside too).
Got more ideas for some Dino Fun?  Feel free to share!! We're ALWAYS looking for more fun and easy ways to pass our days in the Bargains house. 
The hit television series Dinosaur Train™ airs daily on PBS KIDS® (check local listings).
Dinosaur Train on PBS: http://pbskids.org/dinosaurtrain/
The Jim Henson Company: www.henson.com
Facebook: www.facebook.com/hensoncompany
Twitter: http://twitter.com/hensonparents
Pressman Toy: Pressmantoy.com
Uncle Milton: unclemilton.com
Geocache: www.geocaching.com/dinosaurtrain
Some samples were received in exchange for review/posting.  Opinions expressed within are my own. 
[ad#glam between posts]
0