By definition, a gentleman can be defined (as per Merriam-Webster's site) as:
gen·tle·man
 noun, often attributive \ˈjen-təl-mən, ˈje-nəl-, in rapid speech also ˈjen-tə-mən, ˈje-nə-\
: a man who treats other people in a proper and polite way
: a man of high social status
There are some who feel that being a gentleman is a thing of the past.  I think it's alive and well, and I'm hoping it's going to make a big comeback in popularity. The world needs all of us to be polite!  In the spirit of being a gentleman, the folks at Clear Scalp Therapy have asked me to share their "What Kind of Gentleman Are You" quiz and their amazing Gentleman's Kit giveaway with my readers.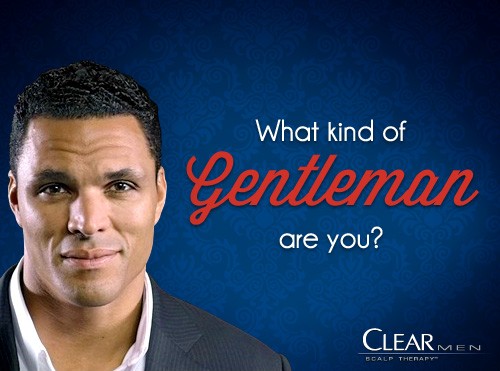 Tony Gonzalez, Atlanta Falcons player, leads by example.  He wants to know what kind of gentleman you are!
Take the "What Kind of Gentleman Are You?" quiz and get entered to win the 
All-American Signing Day Sweepstakes
 for a chance to win the ultimate Gentleman's Kit – which would make the perfect gift for any son, husband, or nephew! It's over $900 in prizes and included ALL of the following:
Mini Tablet
Wrist watch
$50 Music Gift Card
CLEAR Men Scalp Therapy Products
$50 Haircut gift card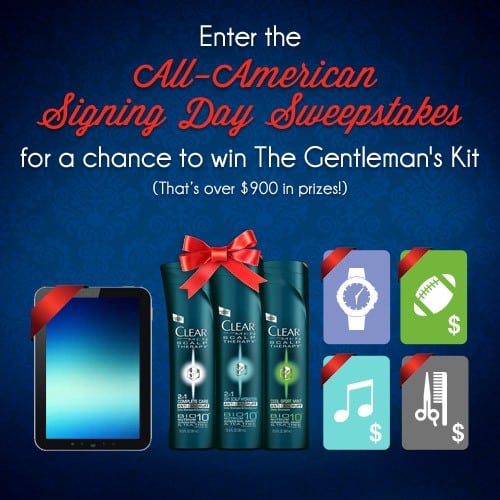 After finding out what kind of gentleman you are, explore the Gentlemen's Only Lounge for some manly-man advice.
A Gentleman Shouldn't Have to Live with Dandruff
Shop all CLEAR Men Scalp Therapy™ products at Walmart to eliminate flakes and soothe your scalp – at the very best value.
TWO readers will each win a $50 Walmart Gift Card!