Welcome to the Kindle Fire HD Giveaway! The Kindle Fire HD comes with a stunning HD display, faster processore and longer battery life. This is the perfect tablet for everyday web browsing, games and even watching your favorite TV shows and movies. Your whole family will love it!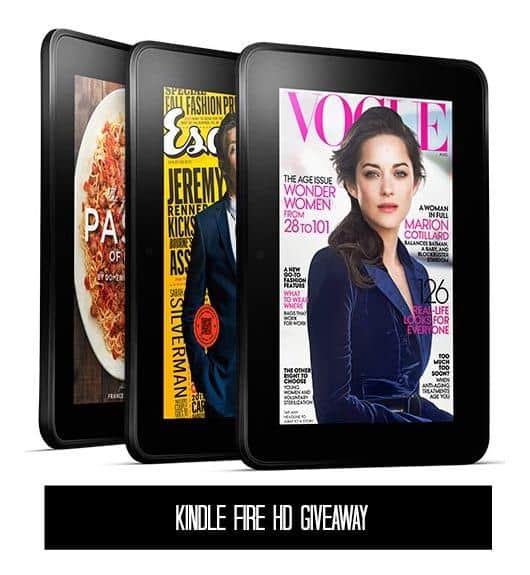 Prize: Kindle Fire HD ($139 ARV)
Sponsors: This Mama Loves, Happy Deal – Happy Day!, A Mom's Take, A Helicopter Mom, Finger Click Saver, Searching 4 Savings, The Wireless Banana, Mo' Money Mo' Houses, A Spectacled Owl, Beauty Brite, Whatsername Jewelry, Our Small Hours and Oh My Gosh Beck!
Rules: Use the Rafflecopter form to enter daily. Besides the mandatory blog comment entry, all other entries are optional. Giveaway ends 11/1 and is open worldwide.