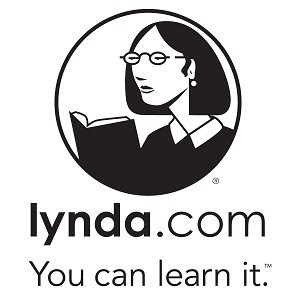 Back in August, I began a new learning venture thanks to the nice folks at Lynda.com.  At first, I was overwhelmed.  Giddy.  I've always loved school.  Learning excites me.  Having all of this information at my fingertips was almost too much for me.  All of these lessons, courses, things to learn, to help me grow with photos and blog things- right at my laptop.  I must have put one hundred classes in my queue.
I haven't gotten through all of my queue.  Not even close to it.  But I'm loving this.  Lynda.com has such a diverse catalog of tutorials you can learn about.  There are basics, which, of course, are where I'm sticking with for now, but the level of instruction is top notch and there are so many more in depth and beyond basic skills and concepts to learn on so many topics.  It's good that a membership lasts a year because you'll need that long to really delve into things.  There's over 82000 tutorials on this site.  That's a lot of content.
My best tip for using Lynda.com is to add things to your queue when you see them.  Its so easy to get sidetracked when perusing the topics and forget what it was you wanted to be sure to add…so just do it as you see things.  The site's easy to navigate but for me, out of sight means out of mind and I won't always remember to go back and add it later.
Videos aren't super lengthy on Lynda.com.  Instructors are well-spoken, clearly knowledgeable in their content, and videos are very clear to watch.  They run about 2-5 minutes each, so you can squeeze a few courses in per day….with time to practice and apply things you've learned and discovered.  Plus, with video, I can watch again and again until I figure things out. And then again if need be.  Or if I can't quite catch what's being said, I can repeat, rewind, or turn on captioning.  Pausing things is great, too.  There's even a course about USING Lynda.com.  I wish I'd seen it before I jumped into things, but sometimes, I'm a "read the directions later" kind of girl.
Now, my favorite part of Lynda.com!  I get to give away TWO one-year memberships to Lynda.com!  (Membership to Lynda.com is  $357/year)
Loading Entry-Form…
…
I received a membership to Lynda.com to facilitate this post. Opinions are my own.
0