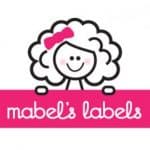 Those of you with little ones know how easy it is to lose personal items.  What better way to keep track of all your kids "stuff" than to label it.  I am personally a fan of labelling everything.  Don't tell my husband, but I would just DIE for a personal label maker.  Perhaps for a birthday or Christams gift.  Heck, I would label my kids if I could.  Making things neat and organized is my idea of a dream.
Anyhoo, when I heard about these great label from Mabel's Labels, I was instantly intriuged.  Hmmmm, cute, custom, PERSONALIZED labels that I can use for my kids.  I'm all over this.  I had the opportunity to try out their Ultimate Back To School Combo, which is currently on sale for $39.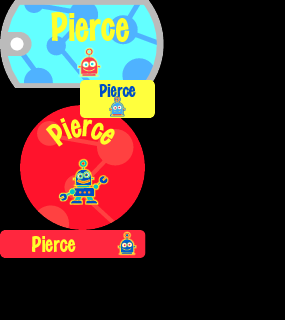 "The Ultimate Back-to-School Combo™ includes all the durable, waterproof labels needed to keep your kids' stuff out of the lost and found. Available only until September 30th, get this bestselling Combo before it's gone."
Colour: Choose from 6 limited edition Classic colour palettes or 27 Colourful Label Out Loud™ designs, plus 6 exclusive Ultimate Back-to-School Combo motifs available for both lines.
Features:
Skinny-Minis are dishwasher and microwave safe
Tag Mates™ are washer and dryer safe
Shoe Labels and Teeny Tags™ are waterproof and UV resistant
Satisfaction guaranteed
Quantity
50 Tag Mates™
40 Skinny-Minis™
16 Shoe Labels
2 Teeny Tags™
My Thoughts:
These tags are not only virtually indestructable, but adorable!  I used them on my kids lunch boxes and shoes for camp, and all of their back to school gear.  I love that I can put these on my little ones sippy cups and run them through the dishwasher without having to replace the label.  They really worked great and I have had no problems with the labels peeling or falling off.  They had so many cute designs to choose from.  My kindergartener loved picking out his own design and color scheme.  The possibilities for labeling are endless.  Backpacks, lunchboxes, shoes, cups, notebooks, art supplies, personal items arounnd the house (these are great for separating kids items such as books and toys).  This combo pack is great because you get a nice variety of different sized labels to work on virtually anything.
These labels are also WONDERFUL to label sand toys for the beach, and small toys that little kids seem to always want to tote around and seem to frequently get lost- dinosaurs, matchbox cars, Barbie dolls- you can stick Mabel's Labels on just about anything!
One lucky reader will win their very own Ultimate Back To School Combo from Mabel's Labels!!
Mandatory Entry: Leave a comment with your name and be sure to include a valid email address in the comment form!
Extra Entries:
1.  Follow Mabel's Labels on Facebook.
2.  Follow me on GFC, Facebook, Twitter or RSS/Email Subscription (+1 each)
3.  Share this giveaway on any social networking site (leave URL of your post please!! hint: right click the time stamp!!) #win a #backtoschool ultimate combo pack by @mabelslabels from @mamatomjr http://wp.me/p1qA6G-2FB (can be done 2x day at least 1hour apart)2x/day at least 1 hour apart
4.  Heart Monkey Threads Shop on Etsy
This giveaway will end on August 23, 2011 at midnight, EST. US & Canada only. Winner to be chosen randomly. Winner has 48 hours to respond to my email or a new winner will be chosen.
We received a sample of this product to facilitate our review. All opinions expressed are our own.[ad#glam between posts]
0