We all know that life gets messy sometimes.  There's just no way around it.  When life does get messy, we have to clean up the mess, right?  Why not make it fun?  No one ever said we can't make even the most tedious task into a fun activity.  Check out this video about making cleanup easy and fun, brought to you by our friends at USA Network. The idea behind the video is that Glad Black Bags make taking care of your messes easy and fun. The cheerleaders and gymnasts in the video sure make cleaning up look fun!
Check out this fun #TrashCrashers video- you can get a .50 coupon for Glad Black Bags when you do. You've never seen party pickup like this before.  Also, please note, some of these ideas may not be the best thing to do at home without supervision, or some safety precautions in place.  Otherwise, you may have a whole different kind of mess on your hands!
Sharing the video with your social networks gets you a $1.00 coupon for
Glad Black Bags
! What are you waiting for? Summer's coming- I'm sure you have some celebrations coming up that will require clean up after!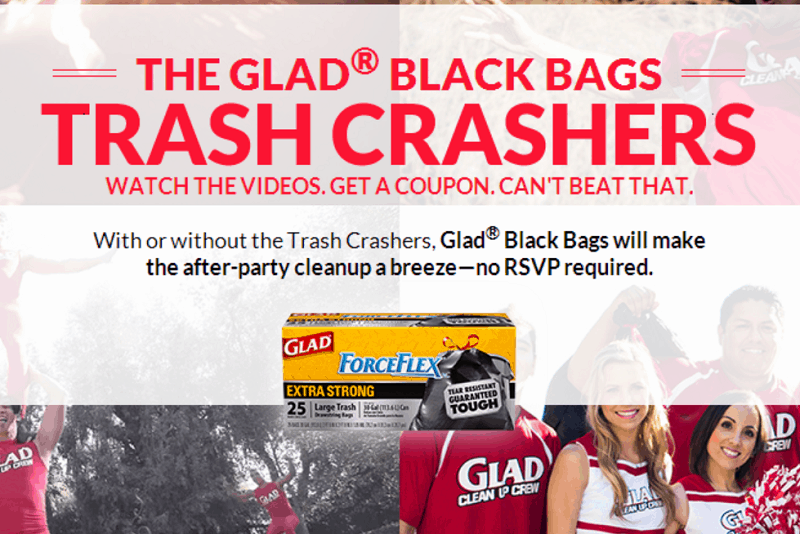 This post has been sponsored by
Glad, but concerns our own opinion.