I think that one of the scariest things about problems related to our health is feeling alone.  Whether it's something relatively simple to manage or something major to conquer, learning about or the journey to learn about a health problem is scary when you feel like no one understands what you're going through.  With technology today it's easy to sit down at the computer and in a matter of moments find countless people across the world who seem to be in our shoes when it comes to what we're facing and this can help us feel comforted, assured, and normal.  For Tanya Hall of Melbourne, Australia that wasn't the case though until she decided to make a difference.
Live On Give On Medical Technology Allowing Survivors to Inspire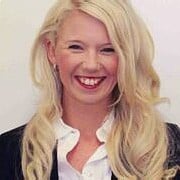 Tanya is one of this year's Honorees for the Bakken Invitation Award.  The Bakken Invitation is a global program that Medtronic Foundation Philanthropy launched in 2013 to connect and celebrate people who, with the help of medical technology, have overcome health challenges and are now selflessly giving back to their communities.  The Bakken Invitation award is annually given to patients from the Bakken Invitation Community recognizing extraordinary accomplishment. The program is named after Medtronic Foundation co-founder, Earl Bakken.
Tanya was born with a hole in her heart and a heart murmur.  Her 20's and early 30's were filled with a number of heart related incidents and she found her heart getting progressively worse.  Eventually Tanya received a pacemaker that helps to manage her condition but before and after her surgery while looking for information and support about heart health she found that there was nothing available in Australia.  Instead of accepting that fact Tanya decided to found hearts4heart, a website for likeminded people with cardiac health issues to contact one another, offer support and share information.  She saw the need for this (having experienced this herself and knowing that heart disease is the biggest killer and is the biggest cost to our health system) and chose to do something to help others.
Tanya is an inspiration to me.  With the help of medical technology to manage her heart health, giving her security, she is not only living a life with confidence but living a life to make a difference for others.  Medical technology can dramatically improve the life of one person like the pacemaker did for Tanya. The Bakken Invitation Award Honorees, Tanya and others like her, demonstrate that it can also have social impact that reaches beyond just that person.  Tanya wants to encourage others to never give up on their dreams, no matter their circumstances.  I love this and I try to remember this everyday and to teach this to my children every day, to remind them that nothing has to limit what they can do in this life.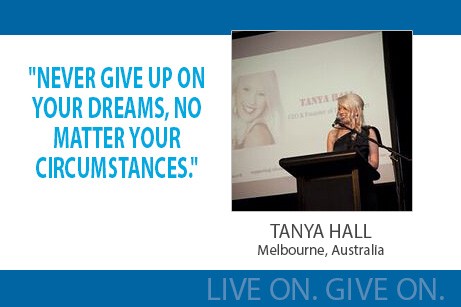 The Bakken Invitation promotes access to healthcare and inspires others to give back. The program was designed to highlight how when people have access to quality healthcare, they not only can successfully manage their own health condition, they can use their "extra life" to help others.  Tanya is certainly doing that!  It can be overwhelming or intimidating to hear about ambitious charity work or foundation projects around the world, but the Bakken Honorees know that everyone has something they can contribute to their community, and there's no better time than now to make it happen.

We want to hear from you.  Has medical technology made a difference in your life or the life of a loved one?
One reader will win a $100 Visa Gift Card! Please follow instructions on the giveaway tools widget to enter.
**Linqia will mail the gift cards to winners within 7 business days of campaign end. Participants must be 18 years or older and be US based.**