That's right, folks. You have heard the news.  Mike and Ike went their separate ways last year, but realized they just couldn't stay apart, and they are back together, and better than ever.  They've also got some reunion flavors and want to know what YOUR favorites are.  In fact, they have a whole package just FOR the reunion that's available only at Walmart stores and only for a limited time.  Which brings us to why I'm sharing this news.  I've been asked to get some folks to head over and vote for their favorite Mike and Ike flavors to stay…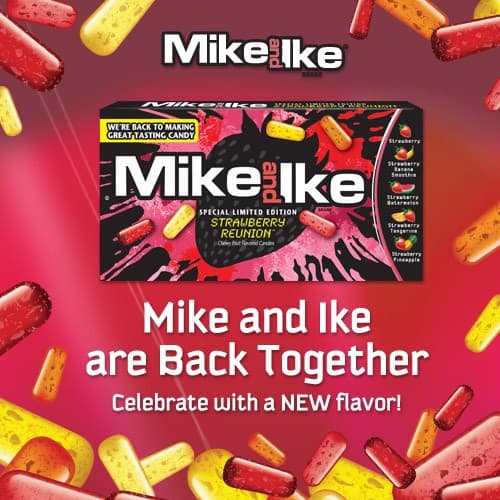 To celebrate this reunion, Mike and Ike want to know a little bit more about which flavors you want to stick around, and some of your fun "sweet" and "sour" stories.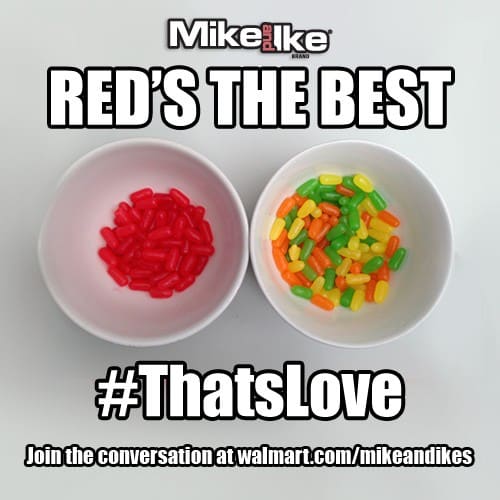 My favorite thing about the *new* Mike and Ike candies? They are now made with real fruit juices! Yay!  Mike and Ike candies were always a favorite of mine growing up.  Yummy.  Now they are still yummy but are better for you!  And yes, the fruity variety were my favorite.  So good.  So fruity and chewy…
SO…in celebration of the reunion, FOUR of my readers will win Walmart Gift Cards- and you can go buy lots and lots of Mike and Ike candies with them!  One reader will win a $100 gift card, and 3 readers will each win a $50 gift card. 
This is a sponsored post with Lunchbox.  Opinions are my own. Calories you consume because you like Mike and Ike candies are YOUR own. 
0