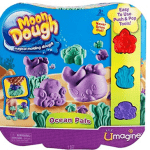 Moon Dough Ocean Pals are cute, fun, and, to my (pleasant) surprise, not super messy.  Moon Dough has a reputation for being tons of fun and also…tons of mess.  That typically means that it is an outside toy for us, played with on rainy summer days on the screen porch…although with the new formula for the Moon Dough, I can actually enjoy playing WITH the kids inside…because its not as messy anymore!!  The dough still looks like a marshmallow but isn't quite so dry and crumbly, you can shape it much easier and it holds shape much easier than previously.  Big hit in this house, especially the Ocean Pals- we love aquatic everything around here!  Little hands learn and master fine motor skills playing with all different kinds of textures and materials, like Moon Dough, and with shapes so fun and colors so bright who wouldn't want to play with these?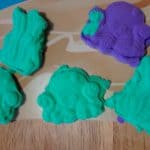 The Ocean Pals set comes with 3 push'n'pop tools, 3-character twisty mold, a play mat and 2 colors of moon dough.  Clean up is super simple- you just press the moon dough onto itself and it kind of picks up for you- like magic (which entices my kids to try more of the cleaning in addition to the playing).  Lots of fun and easy to find at just about any store that sells toys!!  Plus, this is a wheat free and hypo-allergenic product, so safe for playdates.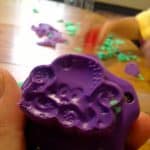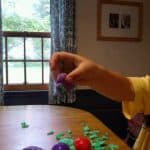 One of my readers will win a set of the Moon Dough Ocean Pals. 



I received a sample of this product to facilitate my review through my affiliation with Team Mom.  Opinions are my own.
0