Last year I came across the most wonderful Favorite Things giveaway hop. Since then I've been wanting to share some of my own favorite things with you, so I figured the holidays would be the perfect time to join forces with some of my favorite blogging friends for a My Favorite Things Holiday Giveaway Hop. You're going to love the very personalized prize packages that have been put together just for you! Are you ready for this?!?!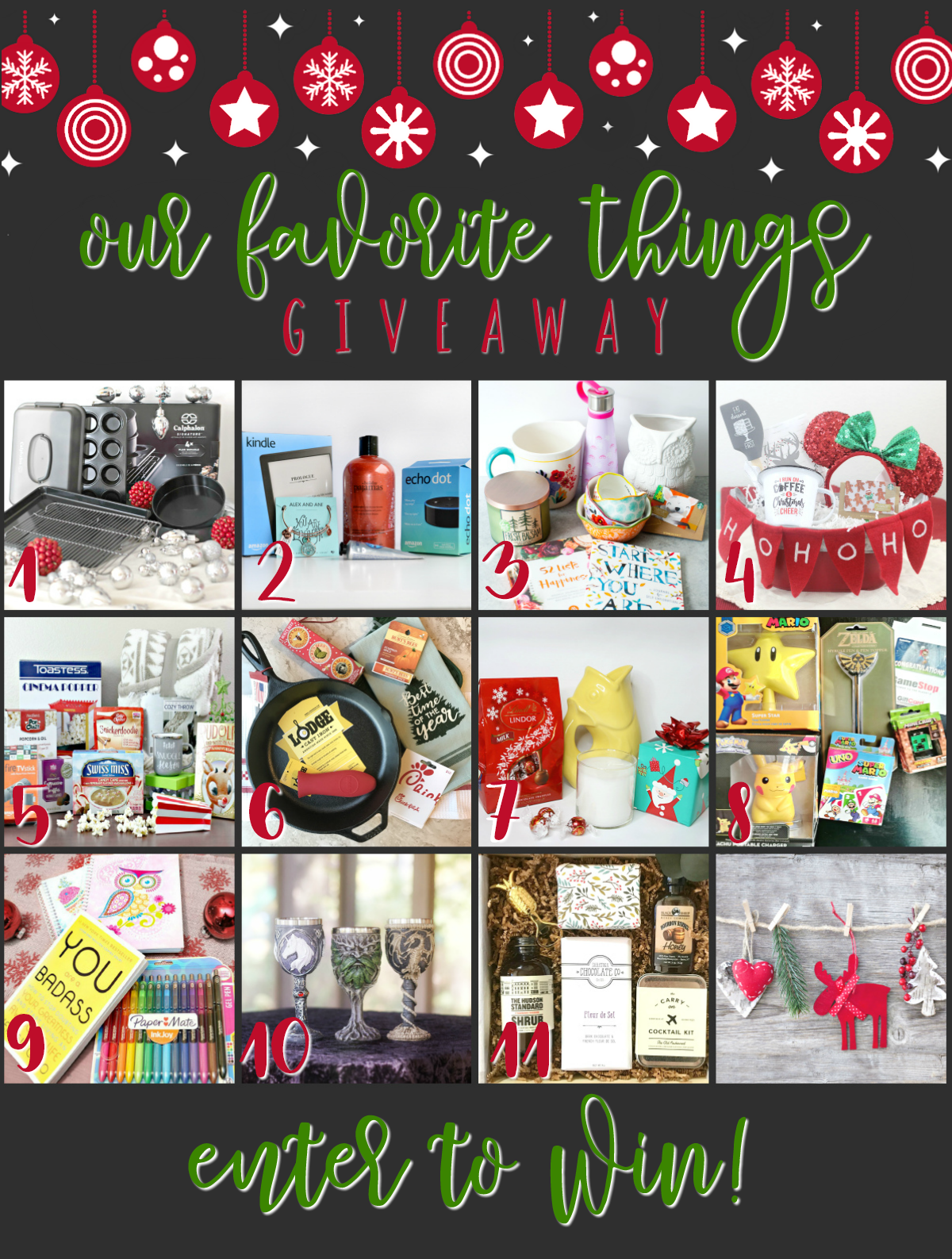 Here's how this works:
Take a look at the gift collage below to see all the amazing giveaways you are about to enter!
Scroll down to see my giveaway up close.
Enter to win My Favorite Things prize package at the bottom of this post.
HOP around to all the other sites, check out their amazing prizes, and enter to win their gifts!
Each awesome prize package is valued at $50 or more and contains items that each blogger totally loves. Be sure to check out my giveaway up close and enter at the bottom of this post. Then start hopping! You're sure to find a prize package that you absolutely LOVE!
This giveaway hop runs November 27 through December 10 at 11:59pm ET.

1. A Helicopter Mom | 2. About a Mom | 3. The Little Kitchen | 4. Cutefetti | 5. Moscato Mom | 6. Food Fun Family | 7. This Mama Loves | 8. My Sweet Sanity | 9. The Simple Parent| 10. A Magical Mess | 11. Midlife Boulevard

I have not been paid to promote any of the products in our prize packages. They are all just items that I simply love! One of my most favorite things in my house is my Gurgle Pot, and the more we have it and share with others, the more I feel like the world needs more people to know about it.  Chocolate will always be a favorite thing of mine, as are candles! This prize package is valued at $76! I hope you like it!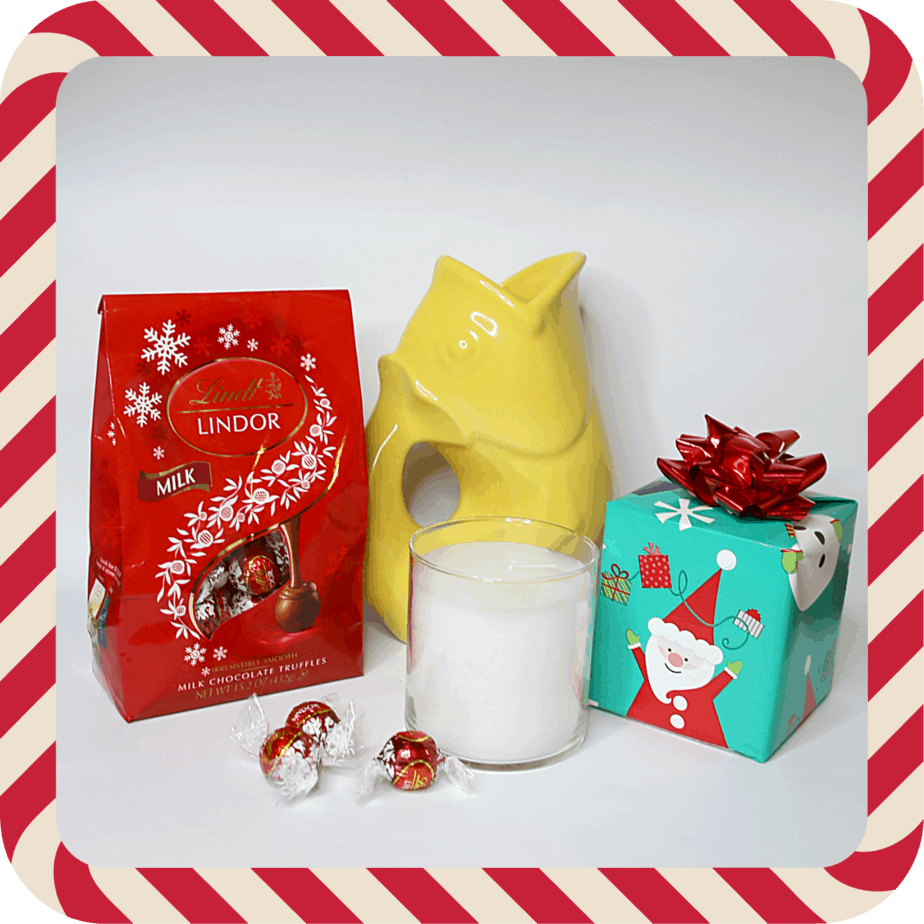 What's a Gurgle Pot? Well, it's a pitcher that can also double as a vase. BUT…it's no ordinary pitcher. As you fill it with water and place it down on a flat surface, it makes a gurgle sound. It will also make that same fun sound as you pour water into a glass. It's one of the most fun things to watch guests try or hear it for the first time and I'm excited to spread some gurgle love around!  There are some other gurgliffic products, but the original is my favorite. (I have the mini creamer on my wish list for Christmas).  MY gurgle pot is yellow, but whoever wins will be able to choose from available colors on Amazon for theirs. 🙂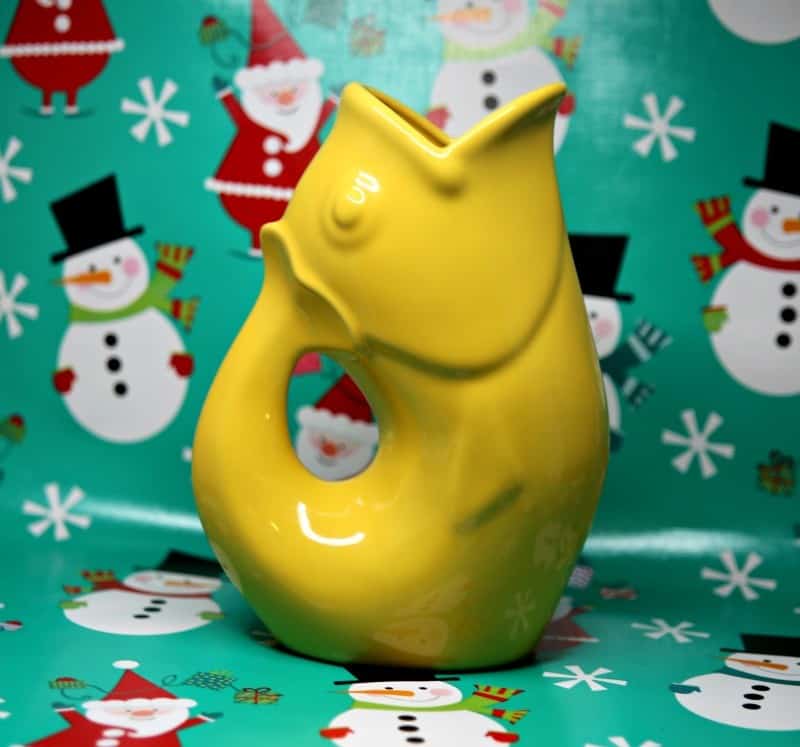 Lindt Lindor Milk Chocolate Truffle Balls. My kids call these chocolate balls and they LOVE them. I don't always love to share, but it's the holidays, so one of you gets to enjoy a bag on me. These are a favorite- the round shape is fun, and oh, the chocolate as it melts on your tongue…so delish.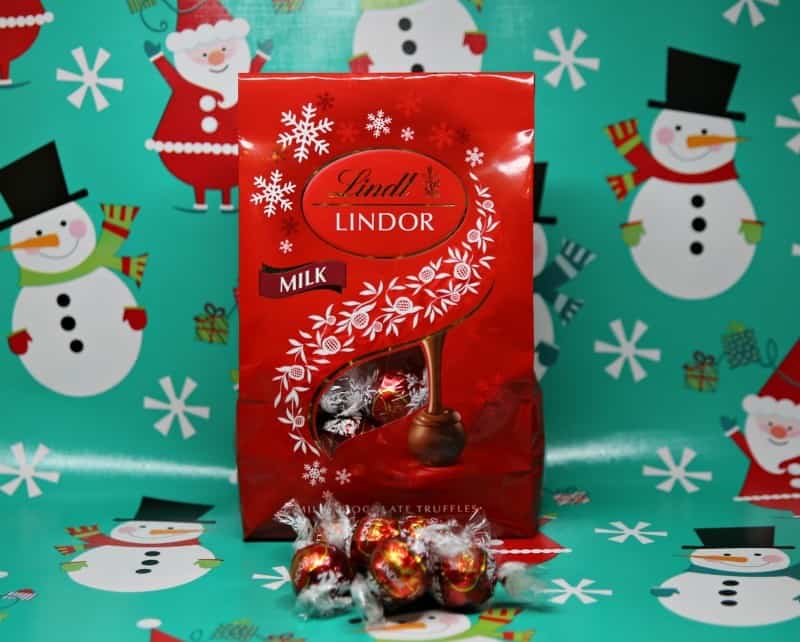 Last, but totally not least, we have a new favorite candle. I've loved candles forever, but only recently rediscovered PartyLite candles. They have these GloLite candles, and they pretty much light up a whole room when lit- the entire candle glows!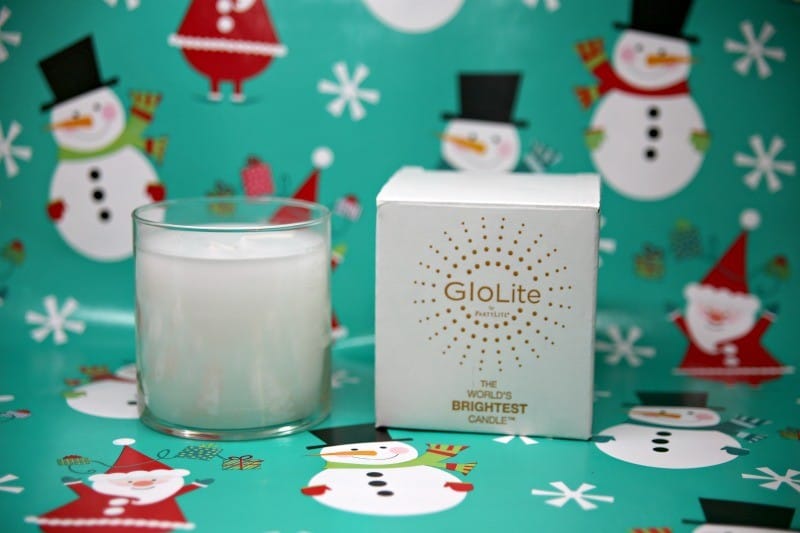 We're in the 'sticks' here in our part of Connecticut and tend to have power outages…I like having candles on hand. These are just lovely smelling (or unscented) and so pretty to see. You can check out the video below to see just how they glow! I'm pretty excited to have these on my dining table for holiday gatherings. We can dim the lights like crazy!
Ready to WIN? Enter on the giveaway widget below- and then hop around my blog pals' favorite things giveaways too! So many awesome prizes to win!