This is a sponsored post about the My Little Pony Equestria Girls line of dolls.  Opinions are my own. Growing up, I loved My Little Pony everything.  I think that they came in third only to my Annie wig and my Cabbage Patch Kid doll.  The ponies were different- I could do so much with them including brush their hair.  They were smaller in size than a doll, so I could bring them wherever I went much easier. A few ponies and some imagination and I could fill an afternoon.  My older daughter likes MLP but hasn't fallen in love with them.  My little one, who just turned 4? She adores MLP.  Tshirts, underwear, mini ponies,  regular ponies, videos…and to her delight…the new Equestria Girls line.
Twilight Sparkle and Sunset Shimmer arrived at our house the other evening, packaged together in one box.  Each has her own sense of style and comes with a few accessories.  There's only one girl who can be crowned Fall Formal Princess, and only one crown in the box…your little one gets to decide who wins the title and the crown. The kids have been enjoying Sunset Shimmer and Twilight Sparkle together- they were immediately "best friends" and have been marrying all of brother's action figures (Iron Man is quite the catch, who knew?)

(Please note- when my 8 year old says something is creepy, it's a GOOD thing!)
The MY LITTLE PONY You Know and Love Has a New Look!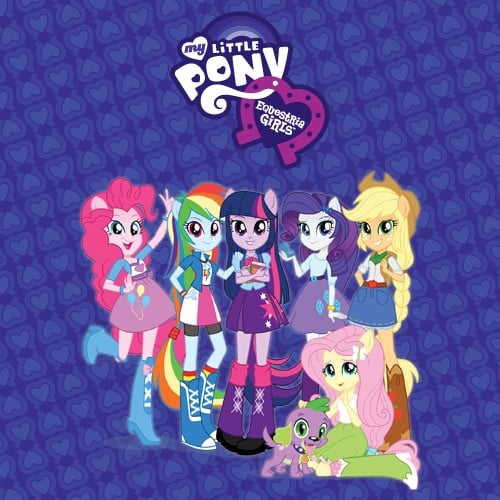 Twilight Sparkle has been transformed into a teenage girl by walking through a magical mirror to a parallel universe where she makes some new friends who remind her of Ponyville's Applejack, Rarity, Rainbow Dash, Pinkie Pie and Fluttershy. Check them out as they explore Equestria!
Come Thru the Mirror to check out the Equestria Girls at Walmart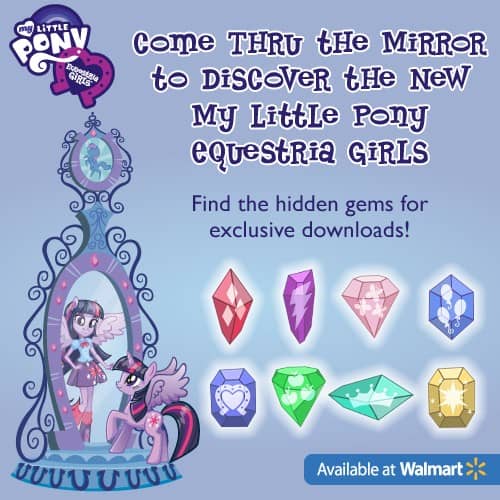 Come through the mirror on Walmart.com to get all of the info on the new MY LITTLE PONY Equestria Girls. Check out biographies on all of the MY LITTLE PONY Equestria Girls, and view all of our MY LITTLE PONY Equestria Girls product. As you move throughout the page, roll over hidden gems to discover fun activities and features for your MY LITTLE PONY fan to enjoy, like Magic Hair Chalk, MY LITTLE PONY nail art, MY LITTLE PONY Equestria Girls coloring pages, and more!
Twilight Sparkle- Only Available at Walmart
Buy your Equestria Girl products at Walmart so your daughter can experience MY LITTLE PONY and build memories of her own, while you get Walmart's everyday low value. Give her an exclusive MY LITTLE PONY experience when you buy her Twilight Sparkle, only available at Walmart!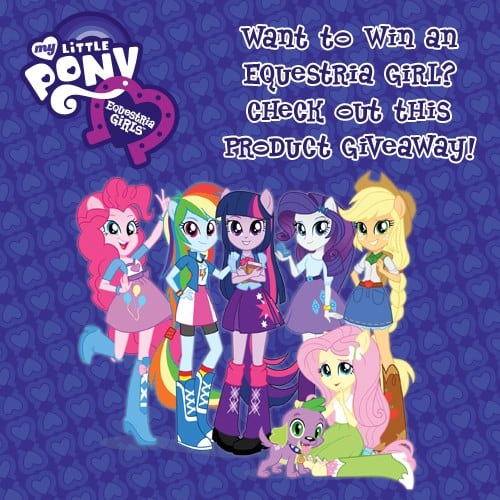 Two readers will win a My Little Pony Equestria Girl (selection based on availability- they will try to accomodate your requests)