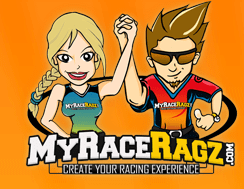 Its fall- I have been trying to get back into running again (and by running, I have to clarify that what I do can really be classified as a "perky walk" but that' what I do…and I figured, my feet are moving, one after the other, and so is my body, and someone has to come in last. So yay! for me!!) and I have plans for some more 5K races this fall (the LEGOFamily 5k Road Race & Children's Fun Run, Jamie's Run, and the Manchester Road Race). What will I wear for these races? My awesome moisture-wicking DRY FIT shirt from My Race Ragz.  You can buy a plain top, select from over 700 predesigned tops, or design your own.  I was very, very torn between a shirt with my logo on it or one that says "I hate running."
As you can see, I went for the custom design.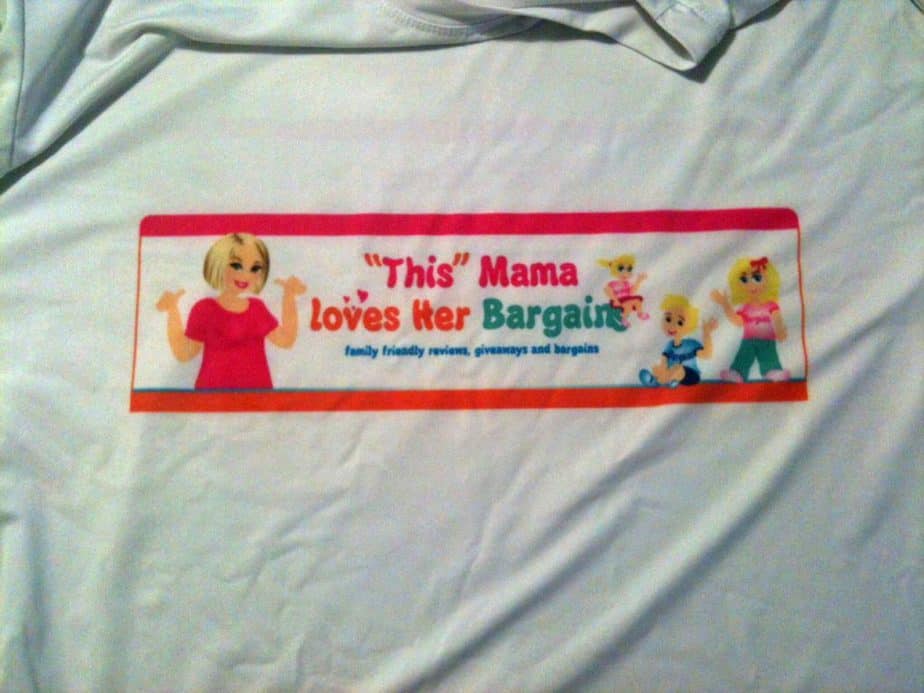 My Race Ragz are made in the USA, which makes me happy. I like keeping it local.  The tops  are made from moisture wicking fabric designed to help you stay cool, comfortable and stylish when running. They want everyone comfortable when running, no matter what the skill level.  Even a snail paced "runner" like me can look good and feel comfortable when out there, right?  I know for me, if I'm not comfortable in what I am wearing, I'm not going to be out doing much of anything for long.   Can you tell the folks who came up with My Race Ragz are runners themselves?  What a cool venture for avid runners- a business designed to support and encourage others to do what they love!  My Race Ragz isn't just about themselves and their cool shirt- they donate 1% of their net proceeds to various charitable organizations.  A USA company who keeps production in the USA and gives back.
I'm kind of thinking about getting another shirt that says "I'm blogging this" but I kind of want a pink top and I don't see that option…yet. (hint, hint, please and thank you)
My Race Ragz are * 100% microfiber mesh * Inherent moisture wicking to keep you dry and comfortable * Treated to inhibit the growth of odor causing bacteria * Extremely Breathable * No shrinkage, easy care.  (Plus, they are just cool to wear.)
One lucky reader will win a My Race Ragz top of their own!
Loading Entry-Form…
…