This is a sponsored post written by me on behalf of Fiber One for IZEA. All opinions are 100% mine.
You know how there's a holiday for almost everything now?  A day for this, a month for that….. well, one of our fave foods, cheesecake, has it's day to shine, which was July 30.  Our friends at fiber one decided to run with the day and make it a whole MONTH! To recognize National Cheesecake Day, Fiber One kicked off their Fiber One Cheesecake Appreciation Month Sweepstakes on July 20, and it runs all the way through until August 31. This month long celebration featuring Fiber One's new Cheesecake Bars includes an Edible Billboard at Grand Central Station,  a Cheesecake Sweepstakes and a pin-to-win sweeps on Facebook.

Fiber One has a new line of Cheesecake Bars that are brand new this month (fitting, right? Since it's National Cheesecake Month and all!) ! You can find either Strawberry or Salted Caramel for flavors right now, and feel a whole lot less guilt with a Fiber One Cheesecake Bar than you would with regular cheesecake! With Fiber One Cheesecake Bars, I can enjoy a delicious bar guilt free with just 150 calories, 6 grams of fat, and 5 grams of fiber. Getting 1/5 of my daily fiber in a treat? Don't mind if I do!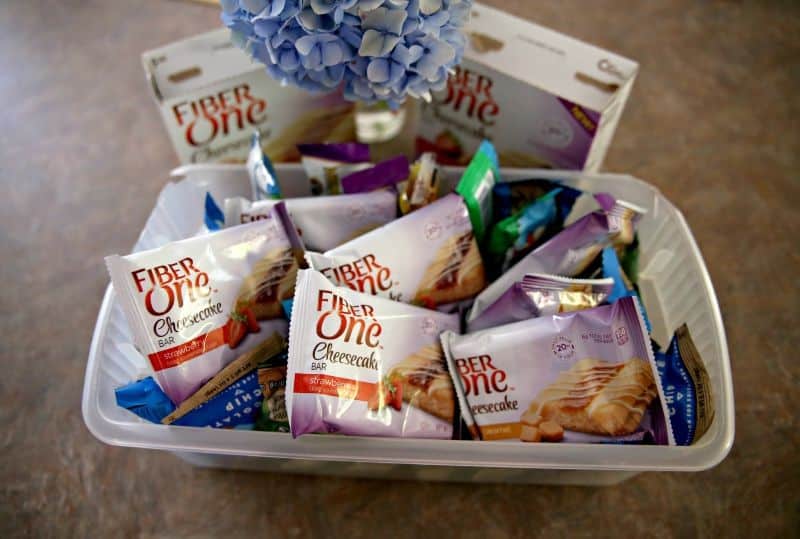 FIBER ONE CHEESECAKE MONTH SWEEPSTAKES
From July 30th to August 31, you can celebrate Cheesecake Appreciation Month on social media with the hashtag #FiberOneCheesecake and tagging @FiberOne. 1-2 lucky hashtag users will be chosen to win daily! I'm all over this idea about giving fabulous foods a month of appreciation. Plus, giving stuff away to people who also appreciate the food?  Great idea, Fiber One.  GREAT IDEA! I can tell you that when we start packing for our vacation this week, we'll be packing some Fiber One Cheesecake Bars to nosh on while on the go.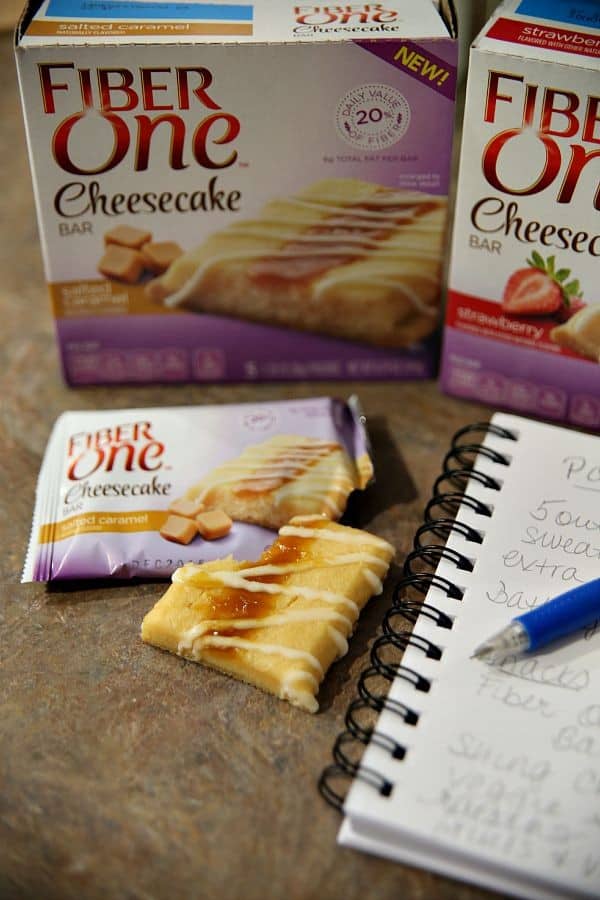 Don't forget to enter the Fiber One Cheesecake Appreciation Month Sweepstakes and the "Pin to Win" Sweepstakes found on Fiber One's Facebook Page!