Happy National Dog Week!
Dogs with a loving family are happy dogs- and they have a way of bringing that happiness right into the family home. Many have done studies through the years and research shows that having a pet can be a great way to reduce stress and offer relief from loneliness. Brownie makes our family feel complete. I was delighted when our friends at Beneful told us that there is a whole week devoted to our canine pals and asked if we would partner with them to spread the word.
As a lifelong dog lover, I am happy to spread the word about this and Brownie Buttons is wagging with excitement that we are celebrating her along with her furry pals!  I've been taking Brownie Buttons on many walks of late- part of my ongoing journey to lose weight and be more active so I am healthier overall, and little Miss Buttons has been reaping the benefits. She is patiently waiting for one of the kids to take her on a walk, but we had to get a photo of this. HAD TO.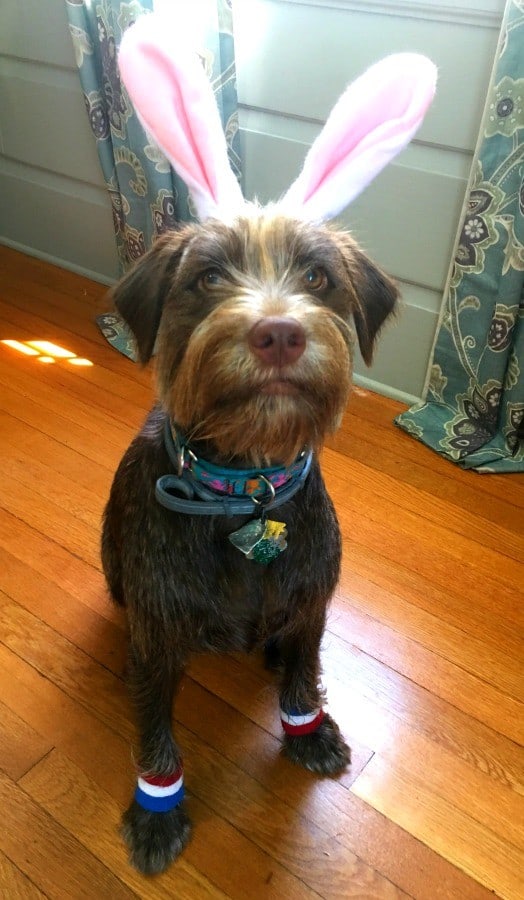 Some days, we walk with friends who also bring their pooches. Those are great days for Brownie, for sure. Most days, we end up walking the "block" around my house, which is just about 3 miles and many hills…it's almost become routine. There's a few stops along the way that offer a little excitement, and you just never know when you'll come across another dog walking (yippee!) or a baby in a stroller (Brownie loves to say hello). But today, in honor of National Dog Week, we decided to mix things up. We did an entirely different route this morning, which meant new things to smell and to see! What's better than some fresh air, exercise, and lots of squirrel sightings? Maybe the nice neighbor lady up the road who came out with a dog cookie for Brownie?! (I didn't have my phone to grab a photo).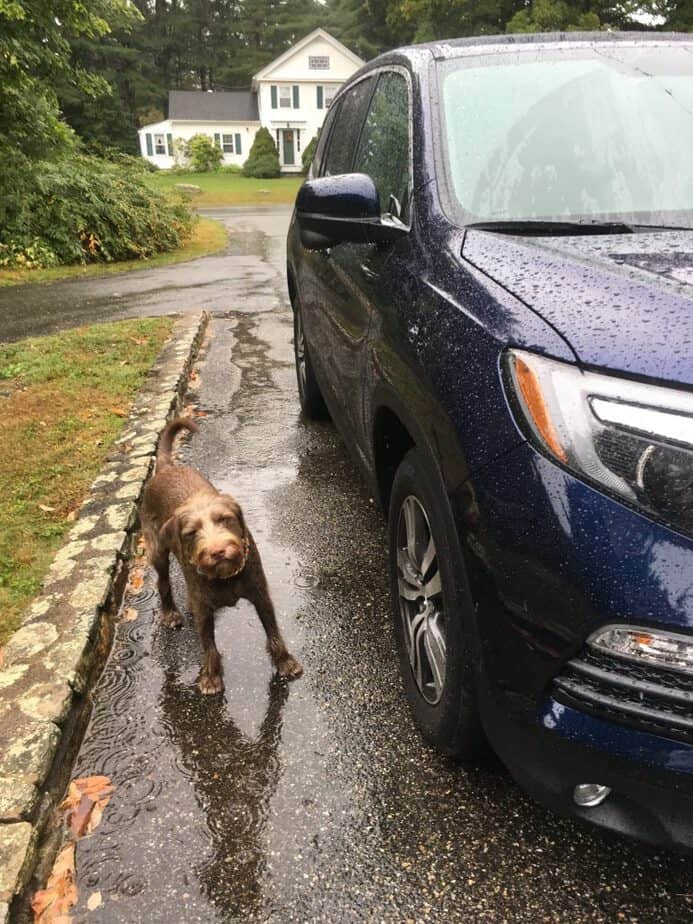 Today's pretty rainy and blah, but tomorrow or Wednesday, we are heading to a local dog park to have some off-leash play time with some other pups.  Brownie will be over the moon excited to run free! The theme of National Dog Week is happy and healthy, so we're doing a mix of both all week (and, let's be honest, every week!) to celebrate!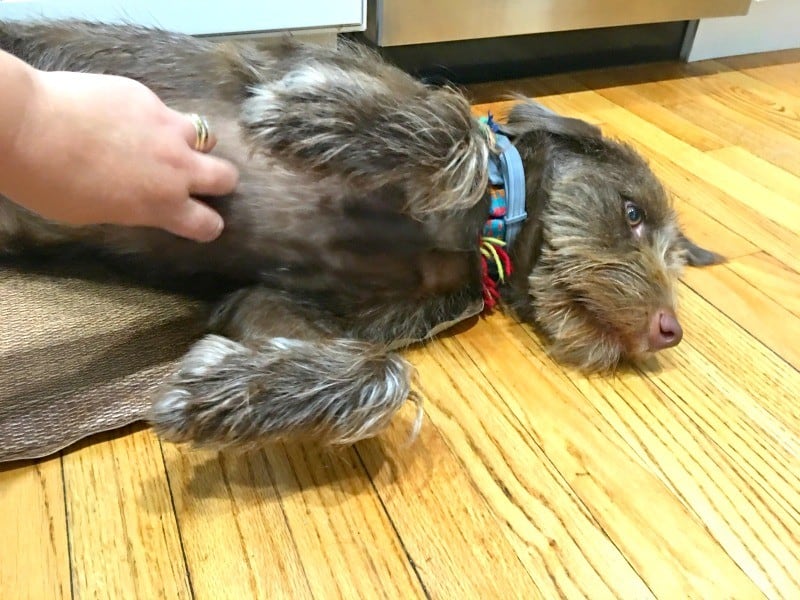 Beneful recently conducted a survey among dog owners, who told us what activities they thought made their dog happiest – we found that 95% of dog owners agree that dogs are happiest during mealtime!
Other findings from What Makes Fido Happy | According to the 2016 Beneful National Dog Week survey, some of the activities that dog owners believe make their dogs happiest are:
…riding in the car, playing fetch (is ours the only dog who doesn't get this game? She grabs it, brings it near us and takes off in another direction…), going to the dog park, running/jogging with someone, eating dog treats, chewing dog bones…and more!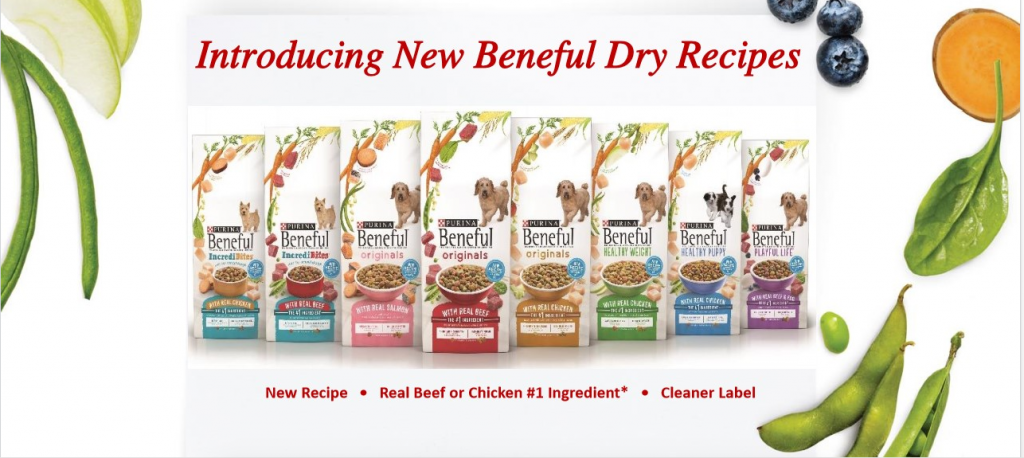 To celebrate National Dog Week and the new dry Beneful recipes that have real beef or chicken as the #1 ingredient, Beneful would like to send one of our reader's pups a year supply of dog food! To enter, follow the instructions on the widget below!
Survey Methodology| The 2016 Beneful National Dog Week Survey presents the findings of an online survey conducted by Toluna from September 1-5, 2016 among a sample of 1,166 American dog owners, ages 18+. The margin of error for a sample of this size is ± 3% at a 95% level of confidence.