This post about when you need a math tutor is brought to you by our friends at Tabtor.  Opinions are my own.
If you have a child who struggles with math and you think they may need a math tutor, or maybe you want to give them a little boost in math- finding a solution that works with your family schedule and budget isn't always easy.  We were recently asked to give the new ios app Tabtor a try and share our experience with you.
When you first sign up for Tabtor, you get a free 2 week trial.  For $49.99 a month your child can have access to a personalized tutoring service
Dear Brett,

This is a detailed view of the diagnostic test that (child) attempted.  This test corresponds to concepts covered in 2nd grade.

She scored 24 out of 30 on the test and was able to complete it within the suggested time.

She made a couple of silly errors because she is still getting used to the app.

I have assigned her assignments related to balancing equations and place value concepts.

Please remind her to watch the tutorial video when she is stuck on a problem.

I would recommend that you get her a stylus so that she can workout the problems on the iPad so we can see why she is making errors.

I will contact you to to learn more about (child) so I can personalize her study plan further.

Please email me or call me at 919- MATH4U-5 if you have any questions or ctaboncerns.

We look forward to having (child) as a Tabtor student.
My daughter really loves to be challenged, especially  with math.  That said, she's still learning some of the content for her age/grade level on Tabtor and it's great to not just have personalized feedback from the instructor  but also to see where her mistakes may lie when she makes them and ways to improve or fix them.  She's enjoying being able to use mom's iPad mini and doing lots of fun and challenging math sheets, but also learning and reinforcing skills that she'll need to be successful in later grades.  It's a definite win.
Tabtor is designed to give a personalized experience to each student enrolled regardless of their skill level or ability.  The feedback is based on the worksheets the kids complete and the personal phone calls to go over things are even better.  The feedback does include a video which really reinforces what the instructor says to the kids- and honestly, it's helped me to get a better grasp of how to help or guide her when she's unsure of what to do next.  We'll be continuing our subscription to Tabtor long after our blogging promotion ends, I'm sure.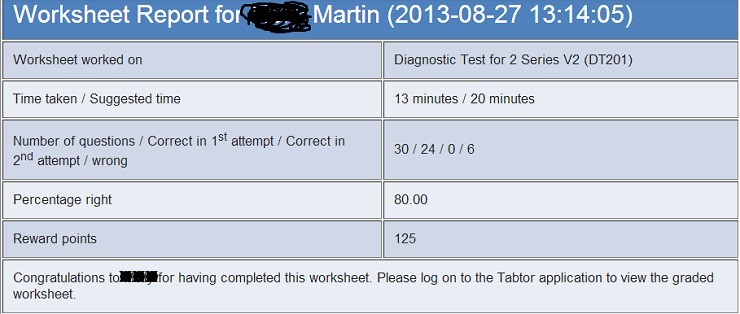 Now, she and I both "missed" the video the first week. So we didn't benefit so much. I did remind her to watch for it the next time and she got a lot more from the feedback (so did I).  The personal feedback and interaction is amazing, and it's great being able to do this on our schedule when it's convenient for us.  She feels like she's getting extra electronic time, but really, she's learning and that's a win for all of us.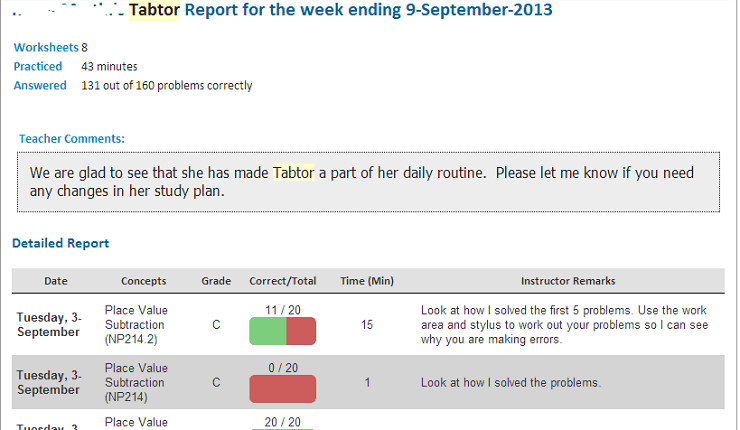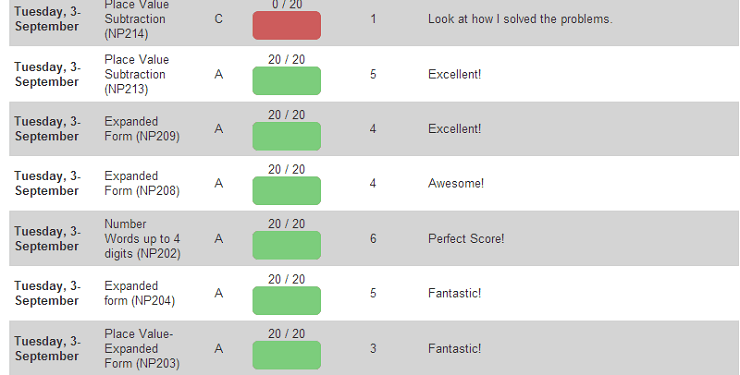 Tabtor is a revolutionary tutoring service that provides more customization, instant feedback, and more personalization. This makes tutoring fun for the student and efficient, all at a cost and engagement-level parents love!

·         Personalization – Tabtor offers an extremely-personalized learning experience that is often not available in standard K-6 education. The Tabtor solution allows for customized worksheets for each individual student's needs, as well as a dedicated Tabtor instructor to maximize student engagement.  This includes specific instruction for those who struggle with math and problem solving skills – providing personalized attention in these areas.
·         Convenience – Via an iPad, Tabtor worksheets can be completed in the convenience of the students own home, during downtime at school, in the car, or even at a sporting event among many others.  The Tabtor solution also eliminates the hassle of carrying around heavy practice workbooks, which are also environmentally wasteful.
·         Proof of Learning Analytics – Tabtor allows instantaneous grading feedback and guarantees 24-hour feedback to issues or questions. Providing comprehensive analytics,Tabtor can track every student activity – keystroke, penstroke, eraser, etc., to help teachers and parents understand student performance and potential intervention points. The analytics are so in-depth that they can tell instructors how long it takes a student to complete a problem and can identify key areas of struggle for the students Tabtor currently has 500 active students enrolled and students have shown a 20 percent improvement in just two months.

Sign up for your FREE 2 week trial period HERE!  You'll get access to the Tabtor experience including a call from a Tabtor instructor to get feedback and guidance during your trial.  Also, if you sign up through my link, you'll save $10/month off your subscription rate!
One of my readers will win a free 3-month trial of Tabtor, along with a $50 Visa gift card! 
The Tabtor service, information, and additional free trials have been provided by Tabtor.