This is the time of year that I lose my husband. While they may sound a bit shocking at first, and possibly like something that is very sad… I have to be honest; I don't mind so much anymore. At first, early on in our relationship, it was something that seemed a little strange… his immediate disengagement with reality for hours at a time this time of year… then, I realized that this phenomenon is not uncommon. In fact, many other spouses across the United States are dealing with the exact same thing. Learning this made me feel a lot better, and now I figure that if I can't beat him… I may as well join him.
So, here we are.
Football Patriots season!
This is a time of year that connects millions of people across the Nation, as they cheer on their favorite teams. The excitement doesn't just begin or end with the game either. It's a since of pride! Sporting your favorite team's gear, and believing in them… win or lose. That's what football is all about.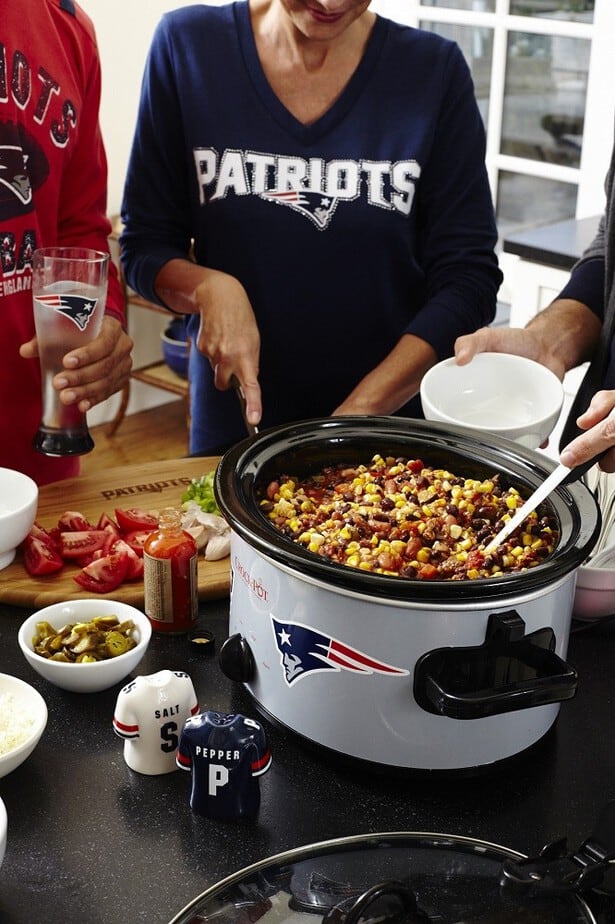 NFLshop.com has made it even easier to show your support of your favorite team the New England Patriots. Their NFL Homegating collection allows you to create the ultimate tailgating experience, right from the comfort of your home! Rather than sports breaking up your family rituals, you can create new rituals and lasting traditions together by getting everyone involved in the fun!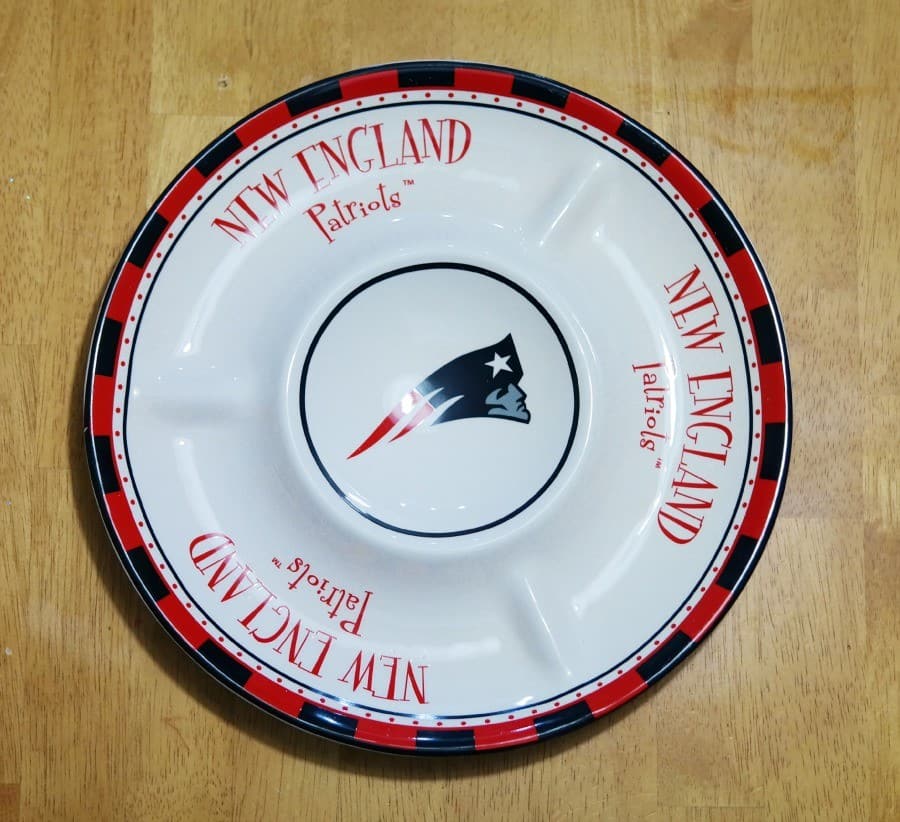 Don't just stop with family! Invite your friends in on the fun as well!
The NFL Homegating app allows you to easily bring together friends, family, food, and your favorite team! This app includes everything from the option to send party invitations to your friends, to suggestions on great recipes and party ideas for your shindig. We have a bigger Homegating gathering planned with some family friends next weekend and I'll be sure to pop in to the app to search for some yummy inspiration! I want to wow our guests with something fabulous that's also gluten free 🙂 A little tip: the first time I started browsing in the Homegating products, I got a $20 coupon to use off of an order.  Definitely take some time to explore the app! (If you sign up for NFL.com emails, you also get to save 10%).  Note: this free app is available for IPhone, Android, and Windows!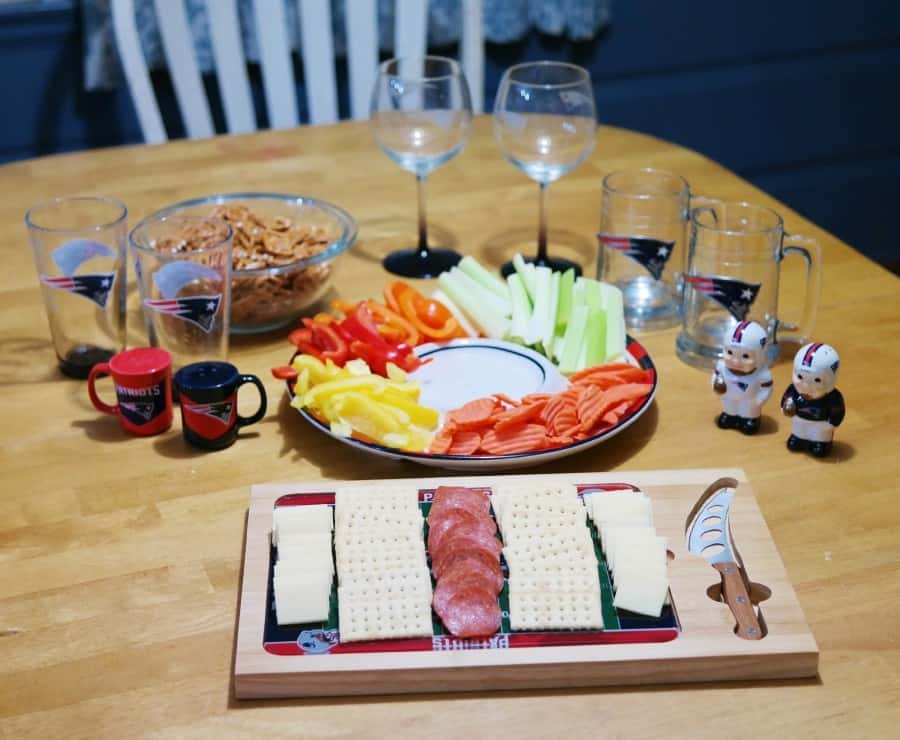 Don't forget the gear! You can find a huge variety of products with your team's logo and colors for just about anyone on your list.  That nephew who just got his first apartment? They have awesome throws for his couch. For your cousin who always, no matter what, sends food home with everyone, there are team food storage containers.  There are holiday items and cute items, fun, funky, sophisticated, girlie, manly man, and everything in between.  Seriously.  I found several things I would totally like to gift myself. Maybe a few other folks.  My little guy also asked for a Brady jersey for Christmas, his first official sports gear request! I actually think I found a perfect one for him, and I did it all from the app from my spot on the couch.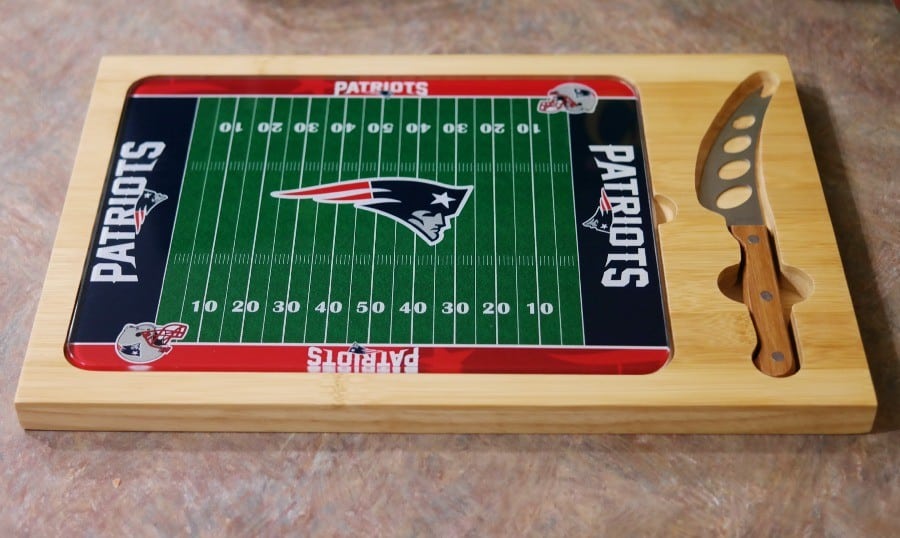 You can also browse a vast assortment of NFL products, regardless of what your favorite team is…but it should be the Patriots (just saying…) These products include everything from clothing and décor, to drinkware and kitchen accessories.
I adore these little Player Salt and Pepper Shakers. Are they not awesome?  They are also a great quality ceramic, nice and solid feeling, and not so delicate looking you're afraid to use them. I hate when things like this come out and it's like oh no! I'm so afraid to break it I won't use it!  We are absolutely going to use these on the table for Thanksgiving.  They will add a bit of fun to the table, and why not? We're all Pats fans in our family!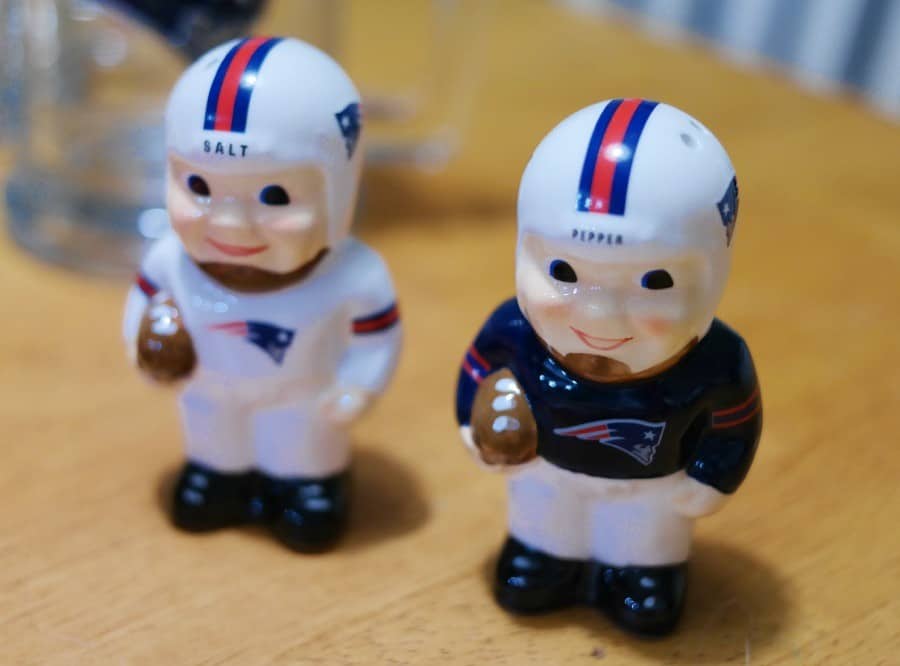 Thanks to NFL Homegating, looks like I won't be losing my Husband this year after all!
Celebrate family, friends, good food, and the camaraderie of Thanksgiving game day with NFL Homegating- we've all (or most of us) got big plans this week with Thanksgiving on Thursday- why not show some of your team spirit and mix some Homegating goodies in the mix?
Check out some of the NFL Homegating recipes, created by Marc Payero, Chef at NFL Headquarters! These recipes + more are available on the NFL Homegating app!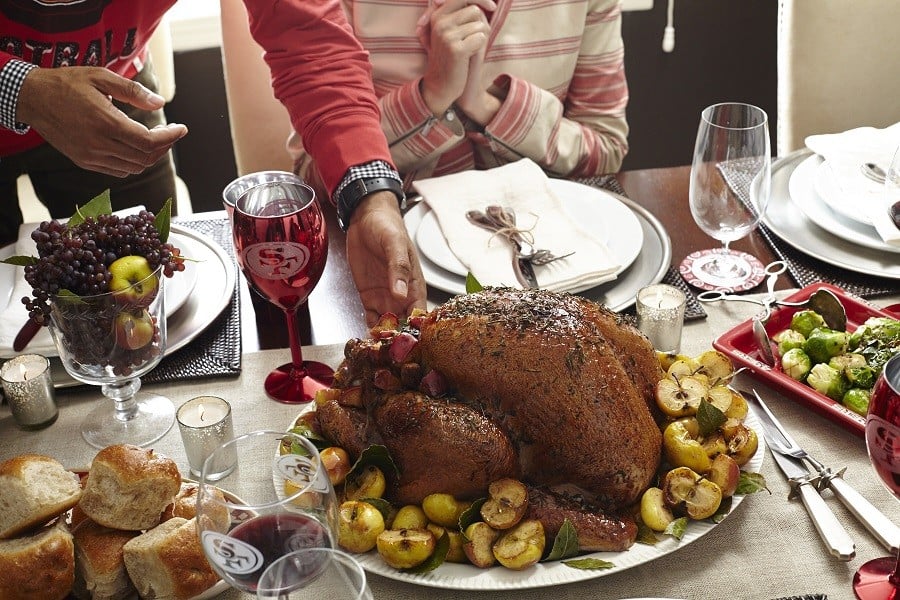 Sage and Rosemary Roasted Turkey
Sweet Potato Casserole
Apples and Dried Cherries Stuffing
Fresh Turkey Breast Sandwich
Maple Pepper Roasted Brussels Sprouts
A note to my all of you- if you have plans to homegate after a game has ended? Be sure you confirm that you want to record the game on your TV.  We had all gotten into pajamas and were ready for a fun homegating dinner watching the Pats play the Lions earlier today and surprise! One silly me forgot to confirm the recording.. so we watched the Dolphins.  I won't be hearing the end of this for a very, very long time.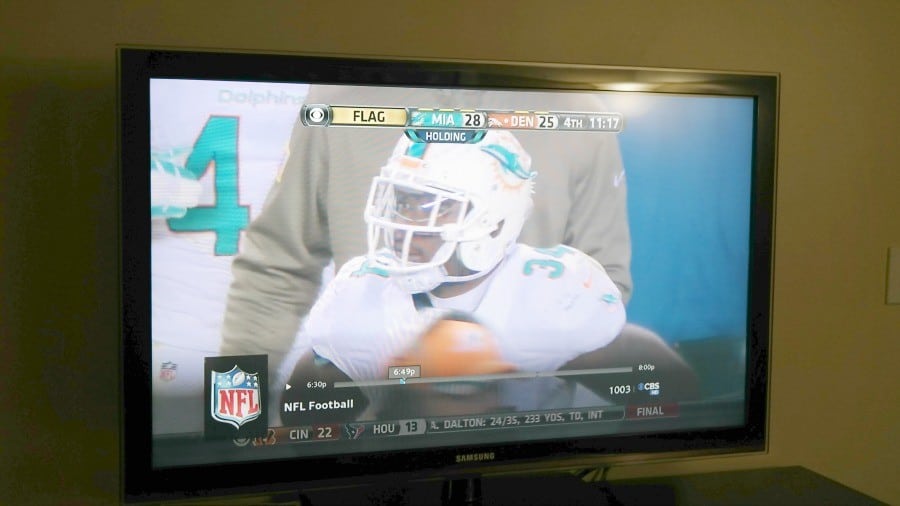 My son was pretty excited to hear we WON the game though!! GO PATS!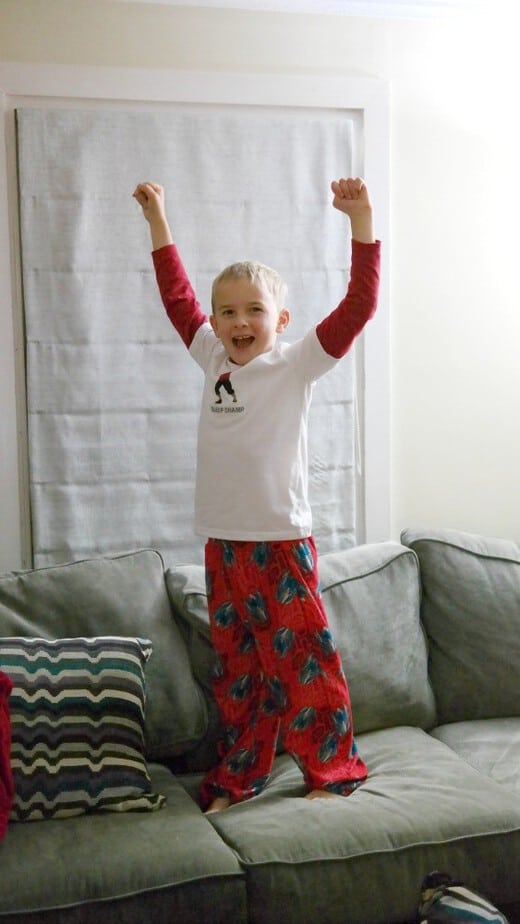 Who do you love to Homegate with? And who will you Homegate with on Thanksgiving? 
Thanks to The Motherhood and the folks at NFL Homegating for sponsoring today's post.  Opinions are my own, as is my love of the Patriots. GO PATS!