Sometimes it's nice to do a little something special for yourself. A little spa time, for example. Now, I have gotten pedicures every now and then for several years.  My friend Lisa and I were invited to the Norwich Spa at Foxwoods to enjoy their Pedi-Colada experience.  I think we're both absolutely ruined for other pedicures now. Ruined.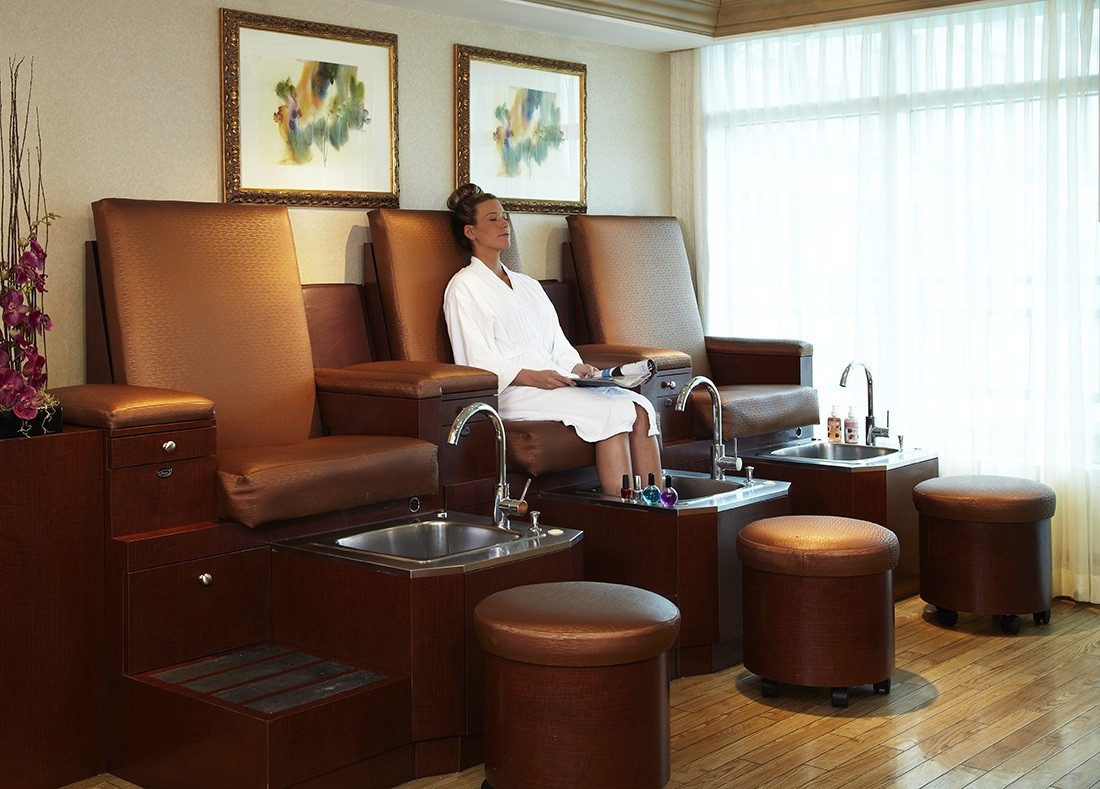 The Norwich Spa is settled into the Grand Pequot Tower. I'm not big into gambling so I think if you hear I'm going to Foxwoods, you'll likely just look for me at the spa.  It's beautiful, it's peaceful, serene, and there are a wealth of options for you to pamper yourself with. Manis, pedis, hair color, massage… it's all there, in all price ranges and service levels.  You can go for a whole day and indulge in all of the services or just pop in for one. The Pedi-Colada is an 50 minute pedicure experience. I don't know how else to describe it. Sure, it's a pedicure, but you're in a luxurious pedicure seat, handed a delightful Malibu Cocktail that's made with Pineapple Juice and Coconut rum (for those of us over 21, of course!) Pedi Colada!  Offered Sunday through Wednesday (September 7th-10th); subject to availability. Includes Pineapple Soak, Almond Scrub, Mango Coconut Lotion and Paraffin.
The Pedi-Colada isn't available all the time at the Spa.  There are other similar options to immerse yourself in a themed pedicure- I have my heart set on the Chocolate Overload pedicure for my next trip (and there WILL be another trip, that's what's high on my Christmas wish list!) There are other seasonal and limited time pedi experiences available and I think you'll be delighted with any option you choose.
To start your pedicure, you're invited to sit and soak your feet for a while.  This is when the staff head over to grab your cocktail for you, should you be so inclined (and of age).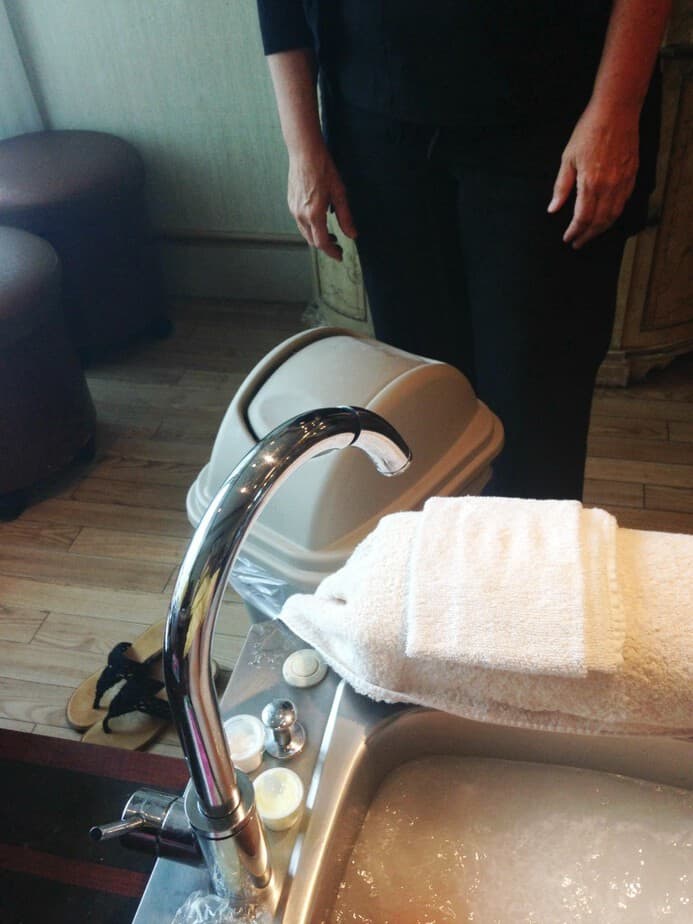 After your soak, your feet will become smooth as butter.  I can't even believe I forgot a photo but I was so distracted by the Malibu Cocktail, I forgot.  I have awful feet.  Dry, cracked spots all over the place.  I hate my feet!! The Norwich Spa has these things that look like hair dryers and they have almost like a skin-safe sandpaper type of thing on them- which gets all of that dry skin OFF.  Like off, off.  So your feet feel smooth. And fresh. Like a baby's feet. I touched my feet all day long after the pedi!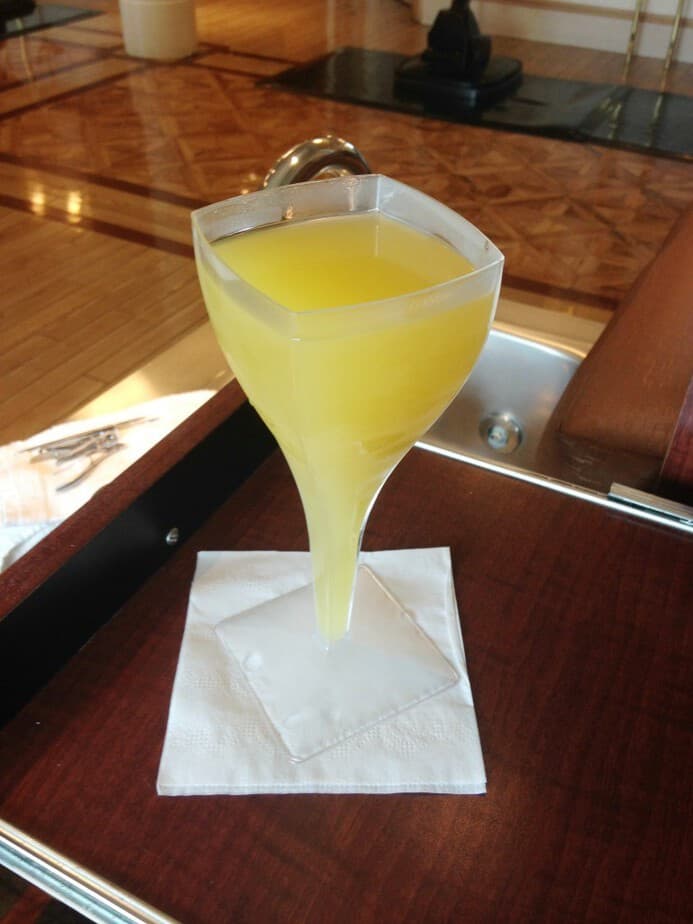 So instead of seeing the awesome dry skin remover, you can look at my Malibu Cocktail. Which is what I did anyway.
Once your feet are soaked, lotioned and polished, you'll have your cuticules and nails shaped, trimmed, etc. and polish applied (if desired).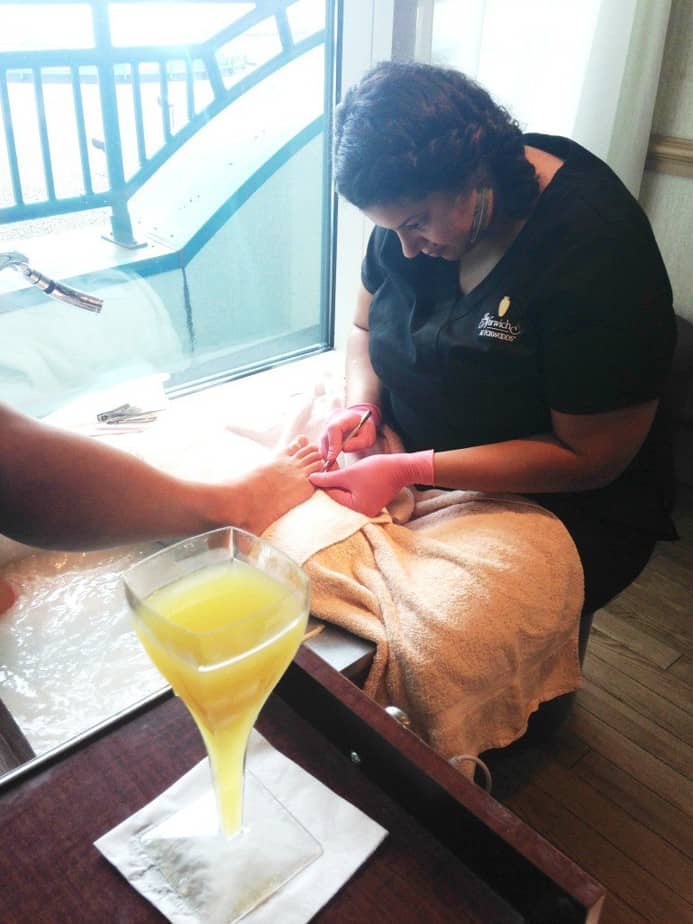 Once you've had your feet prettified, you get my favorite part of the pedicure.  A paraffin soak.  This is unlike the other paraffin experiences I have had.  Norwich Spa takes the paraffin to you and pours some of it into a baggie, which then goes all around your foot much like a boot would… and that entire bag is then covered by a terrycloth towel bootie.  It's quite warm but not HOT, but the effect on your feet? Ohmygosh it's just amazing. I could have sat with my feet in those booties all day long.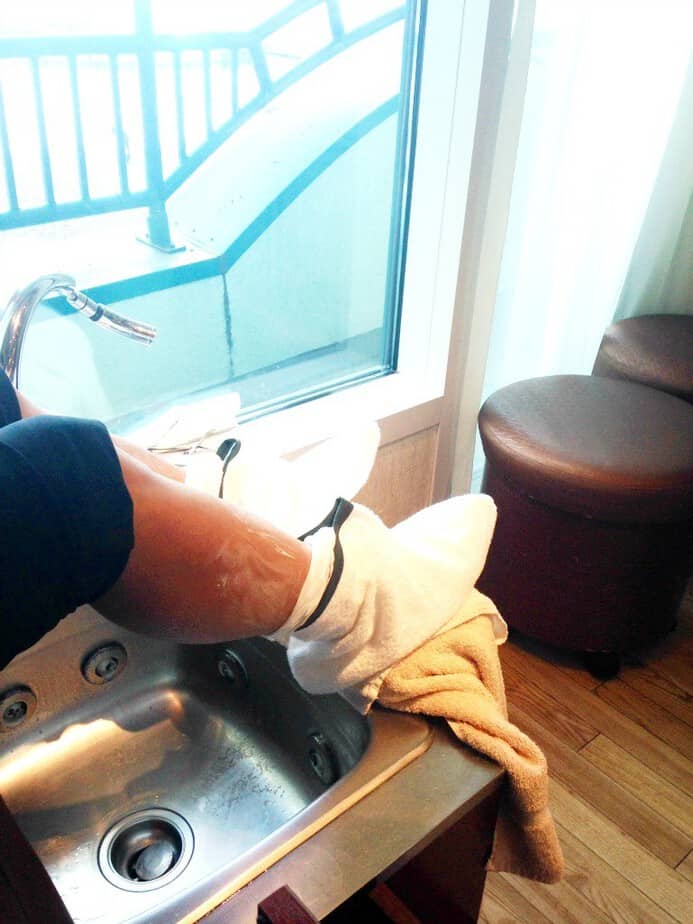 I can't wait to go back to the Norwich Spa. Lisa and I have already discussed this and we've both decided we're going first thing in the morning and getting a package with multiple services.  Worth every penny! We headed down to the David Burke Prime restaurant after our pedis.
Here's a REALLY fun part of my day. One of my readers will WIN an  overnight stay at Foxwoods, $100 Food & Beverage credit and a spa service to one lucky winner! For the spa service, the winner would have the choice of the PediColada service from Norwich Spa at Foxwoods OR a spa service from the G Spa service menu!
Thanks to Norwich Spa and Foxwoods for inviting us for the Pedi-Colada. We can't wait to go back!