This Paddington 2 movie post is in partnership with Warner Bros. Pictures

My mom's biggest passions were routing for the underdog and her love of books. In her work, she devoted her time and energies to helping others, either as a nurse, an attorney, or a combination of those two professions, which is how she spent the last 15+ years of her life. She championed the underdog, those who were different, those who came from outside. She also had a deep love of books that she shared with anyone and everyone she met. She loved to travel and always came home with books from her adventures. But some of her favorite books and stories were children's stories, and we were fortunate enough to have most all of the 'classics' available on the bookshelves in our living room to read through at any point in time growing up. One of mom's favorites, and my own, were Michael Bond's books about Paddington Bear. Paddington was a simple bear, a refugee from another place who touched the hearts of everyone he met, no matter how much mischief he got himself into. He was one of my best friends growing up, as I always imagined the adventures we'd have together, 6-10 year old Brett and Paddington Bear himself.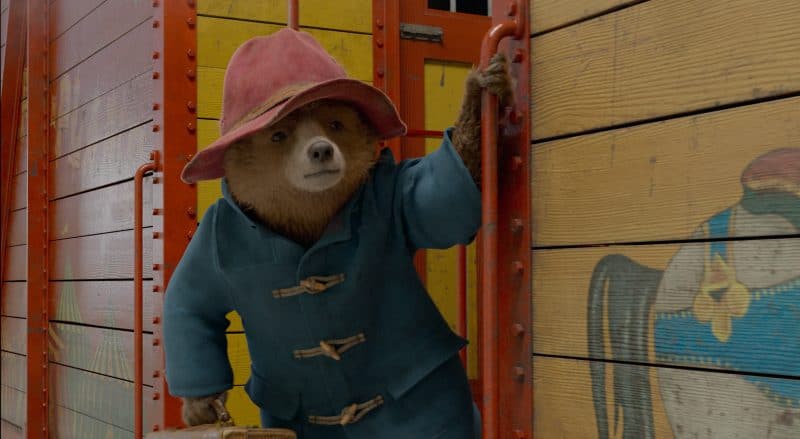 I remember the day I saw the first preview for the first Paddington movie. I teared up thinking how happy my mom would have been that her favorite bear in the blue coat was getting so much attention, and was so excited to introduce my own kids to one of my childhood character friends before meeting him on the big screen.
So we read the books, and we saw the film (ok, we've seen it about 8 times, and the bathtub scene will always be a favorite). I asked family members what happened to mom's stuffed Paddington- and sadly, no one knows. Now, we're a few years after the first movie, excited to see the second ASAP! Now that we now have two new babies in the family, who would be my mom's great granddaughter and great grandson, the kids and I are just as excited that in just a few years, we can share our beloved Paddington Bear with Lacey and Lincoln, as well. It's a way for us to keep my mom's memory alive, and for us to feel connected with her. We'll always have her favorite books and characters to share with one another.

Grab your family, and maybe even some orange marmalade, and head over to your local theater to watch Paddington 2 today!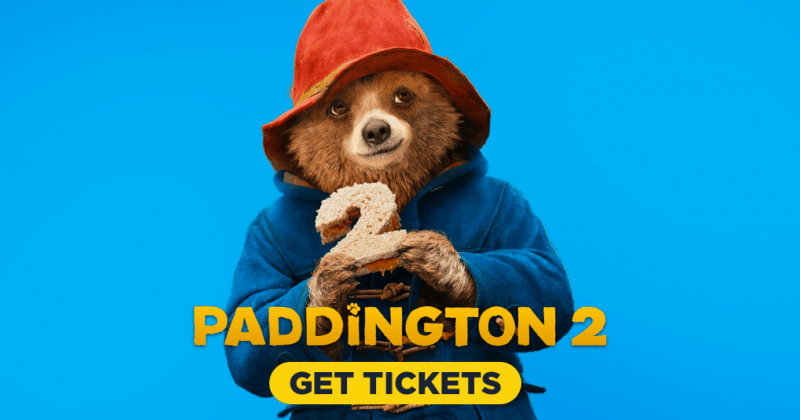 Click on the image below to download free Paddington 2 movie activity sheets!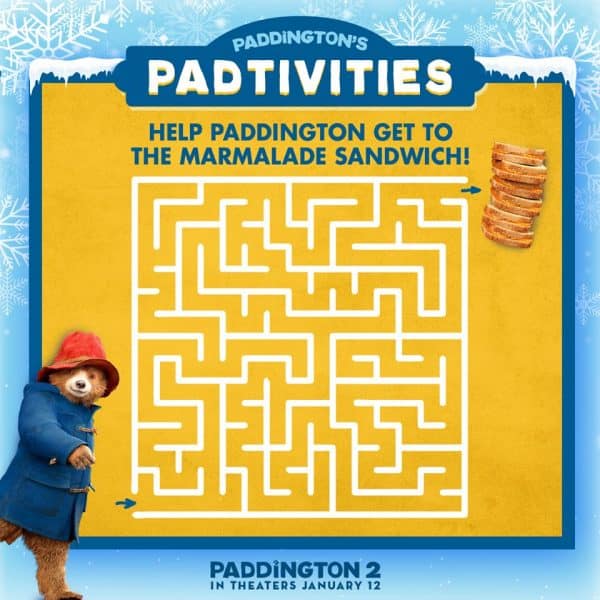 PADDINGTON 2 – In Theaters January 12
Official Website | Facebook| Twitter | Instagram | #Paddington2

Following the worldwide hit "Paddington," one of the most successful family films of all time, this much-anticipated sequel finds Paddington (Ben Whishaw) happily settled with the Brown family in London, where he has become a popular member of the local community, spreading joy and marmalade wherever he goes. While searching for the perfect present for his beloved Aunt Lucy's hundredth birthday, Paddington sees a unique pop-up book in Mr. Gruber's antique shop, and embarks upon a series of odd jobs to buy it.  But when the book is stolen, it's up to Paddington and the Browns to unmask the thief.
We have a beary fun giveaway for someone! Enter on the form below! One (1) winner receives: