This is a sponsored giveaway post about using Caress to pamper your skin.  Opinions are my own.
Fall is here and with it, cooler temps and before we know it, the need for heat (at least here in CT) — especially in our house, because we heat with a fireplace insert.  Very drying on the skin.  Now, I like for my skin to feel at least slightly hydrated and I try to stay a step ahead of the weather in that department.  In fall and winter, I take a bath almost nightly.  It's relaxing for me and I read books or just chill and have a little "me" time.  I love to use a little body wash for some fragrance and gentle cleansing in the tub, but since I go through so much having a nice soak every night (or close to it) I hate to spend a lot of money.  Plus, I get bored with scents so I like to mix things up and have a variety to choose from. I really only use unscented lotion and creams so I like my fragrance in the tub.  Caress is one brand that offers me the fragrance variety I love at a super affordable price!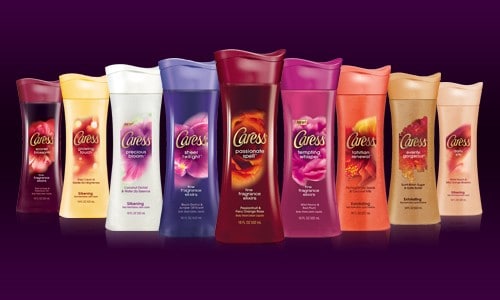 Fine fragrance body wash at an unbeatable price
From September through November, Caress® body wash is on rollback at Walmart, making it only $2.97 a bottle!
Don't know which Caress® body wash to choose? Let us help! Visit walmart.com/caress to browse the various body washes Caress® offers and find the one that's right for you!
FOUR of my readers will each win a $50 Walmart Gift Card! 
0