It's almost Valentine's Day, and I can't think of any better way to celebrate than with Peanuts—where Sally loves Linus, Charlie Brown loves his Little Red-Haired Girl, and everyone loves Snoopy! So I've got a great Peanuts Valentine's Day giveaway for you. You don't know this, but my bedroom growing up had a pink and white gingham Snoopy daybed set, and a Snoopy "husband" pillow I used until it literally disintegrated.  It was the best bedding EVER and Snoopy has always had such a special place in my heart!
Last Saturday, adorable 10-year-old actress Francesca Capaldi—who stars as Charlie Brown's beloved Little Red-Haired Girl in The Peanuts Movie, the 20th Century Fox and Blue Sky Studios' Peanuts 3D feature film debuting worldwide on Nov. 6—hosted a Peanuts-themed Valentine's Day party with Snoopy and his sister Belle at the Park Hyatt in Carlsbad, California.
Francesca, one of the stars of Disney's Dog with a Blog, and her friends enjoyed Valentine's Day card-decorating, delicious cakes and cupcakes, and of course a showing of the classic TV special, Be My Valentine, Charlie Brown.
Now you can re-create the party with your own kids thanks to this fabulous Peanuts Party in a Box. Here's what's inside:
o Valentine cake and cupcake decorations from DecoPac
o Peanuts Valentines and additional blank cards, foamies and jewels to use to create custom Valentines of your own
o A $25 Visa card for purchasing the cake/cupcake ingredients and/or card materials
o A copy of the TV special for free from iTunes
o A cute and cuddly Belle plush
o Three adorable Peanuts books: Be Loving and Be Awesome (Running Press), featuring Charles Schulz's unique wit and wisdom, and A Valentine for Charlie Brown (Gary Groth)
o Nestle's Valentine candy
o An autographed card from Francesca Capaldi!
Just leave a comment on this post, and I'll pick one lucky winner at random. Good luck—and lots of love!  This giveaway ends at midnight, EST on Tuesday, February 10, 2015 (which happens to be my dad's birthday, too)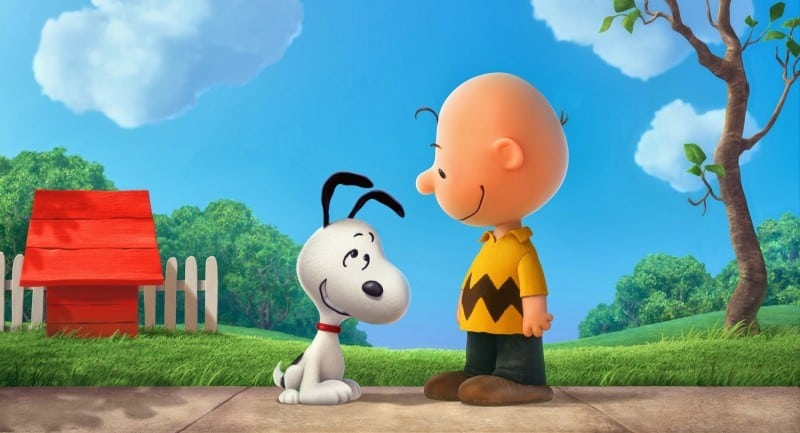 Meanwhile, prepare yourself to fall in love with Peanuts all over again as we await The Peanuts Movie. Charlie Brown, Snoopy, Lucy, Linus and the rest of the cherished "Peanuts" gang make their long-awaited big-screen debut in stunning state-of-the-art 3D animation from 20th Century Fox and Blue Sky Studios.
Snoopy, the world's most lovable beagle – and flying ace – embarks upon his greatest mission as he takes to the skies to pursue his arch-nemesis The Red Baron, while his best pal, Charlie Brown, begins his own epic quest. From the imagination of Charles M. Schulz and the creators of the ICE AGE films, THE PEANUTS MOVIE will prove that every underdog has his day.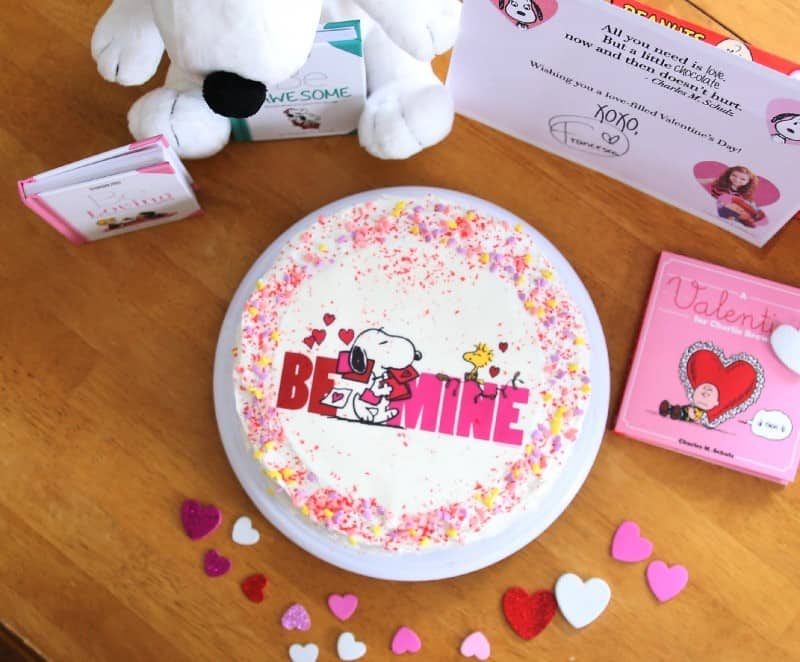 Information and samples received as part of my participation in the Peanuts Ambassador Program.  Opinions are my own.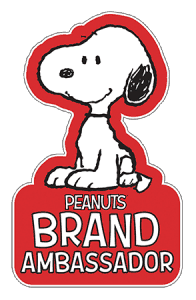 Chocolate Cake/Cupcakes
Author:
Prep time:
Cook time:
Total time:
Park Hyatt chocolate cake/cupcake recipe
Ingredients
From Chef Franck Riffaud
OLD FASHIONED CHOCOLATE CUPCAKES
Yields one 9"cake or 16-18 Cupcakes
INGREDIENTS:
Flour3 Cups
Sugar3 Cups
Salt1 Tbsp
Baking Soda1 Tbsp & 1 Tsp
Water (Boiling)½ Cup
CocoaPowder½ Cup
Buttermilk½ cups
Vegetable Oil1 Cup
Eggs3
Vanilla1 Tbsp
INSTRUCTIONS:
Combine the buttermilk, oil, eggs and vanilla together with a whisk. Place the flour, sugar, salt, and soda together in a mixing bowl. Using the whip attachment on an electric mixer, add the liquid ingredients that were previously whisked, mix only until smooth. Boil the water and add it to the cocoa powder and whisk until smooth. Add the cocoa mixture to the previous batter. Let the batter sit 10 minutes before filling pans. Fill 2-8″ cake pans that have been greased and floured. Fill pans half full. Bake in oven at 350o for approximately 45 minutes. A knife inserted in the center will come out clean. Cool cakes before using.
OLD FASHIONED CHOCOLATE CAKE FROSTING
INGREDIENTS:
Butter1 Cup
Semi Sweet Chocolate1 Cup
Powder Sugar, sifted 2 Cups
Sour Cream1 Cup
Instructions
Melt the butter and keep it hot.
Melt the chocolate over a water bath.
Sift the powdered sugar.
Combine the butter and melted chocolate in a mixing bowl.
Use a whisk attachment to combine the two.
Add the powdered sugar to the chocolate mixture in three stages.
Scrape the bowl to avoid sugar lumps.
When smooth add the sour cream.
Let stand for 1 hour until it thickens.
Divide the old-fashioned cake into layers.
Fill greased and floured 8 inch cake pans 1/2 full
Bake for 45 minutes
Alternate the frosting for each layer.
Makes 1 8″ cake.