This is a sponsored post about photobooks made easy thanks to my affiliation with Global Influence and Shutterfly.  I am the first person to admit to anyone that I take hundreds- maybe thousands of photos each year, but that's it.  They are sorted into month folders and I'm just awful about actually doing anything with them.  When I heard Shutterfly had a new photo app called Photo Story, I decided to view it as a kick in my pants to DO SOMETHING with the eleventy billion photos that I have stored on my iPad.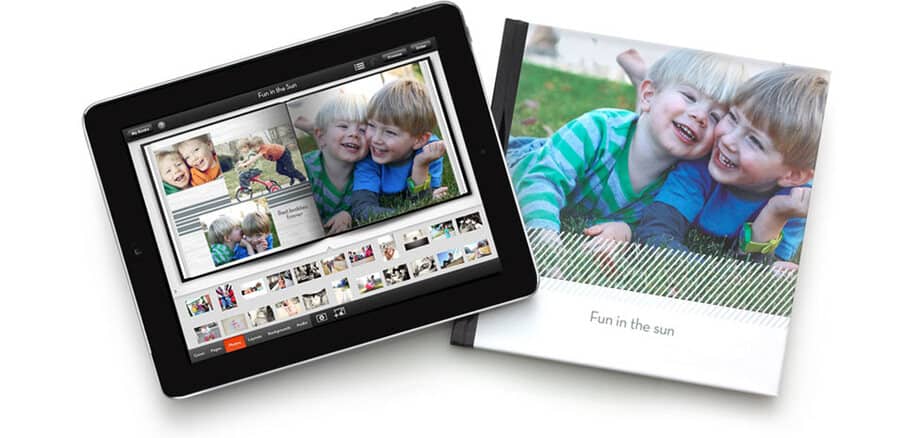 Mind you, I can't fit all of my photos into one book. But I am off to a good start.  Obviously I had to download the app (I think we all know how to do that at this point, right?), open it, remember my password. That took a while. Don't worry, four tries later I remembered.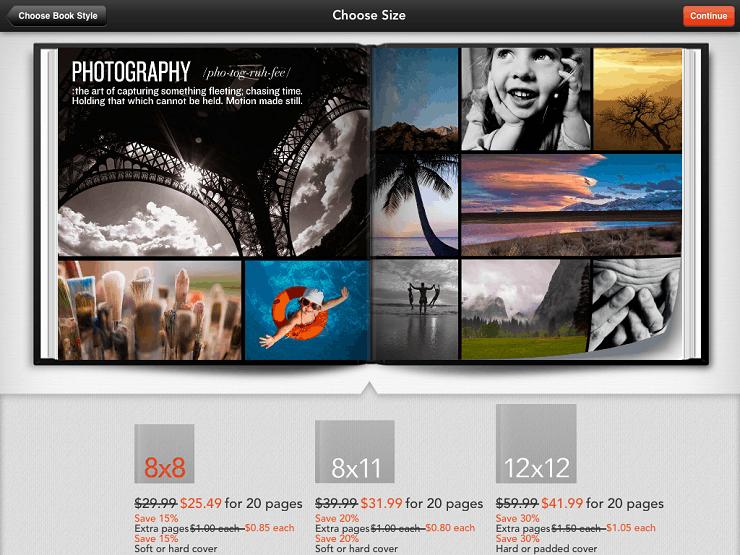 Then I had to peruse the photo book options. I went with an 8×8.  Mostly because it's a cute size and my kids adore looking through photo books, so the smaller size is easy for them to handle. Maybe just a tiny bit because that was what I was asked to order for my review.  There aren't a ton of layout and design options that you will find within the app but for me, that was better. While I adore my iPad and other devices, it's not always easy to move images around and place things – my attention span wanders…so having fewer options for ME was a great thing. It made it easier for me to settle on a design layout and start to create my book.  In total I think it took about an hour and 45 minutes to create my book….but it was while I was watching tv and discussing paint colors with my husband.  So I probably could have finished it in less time.  Lazy photo people of the world, Shutterfly knows us well, and has found a way to allow us to be lazy and semi-productive!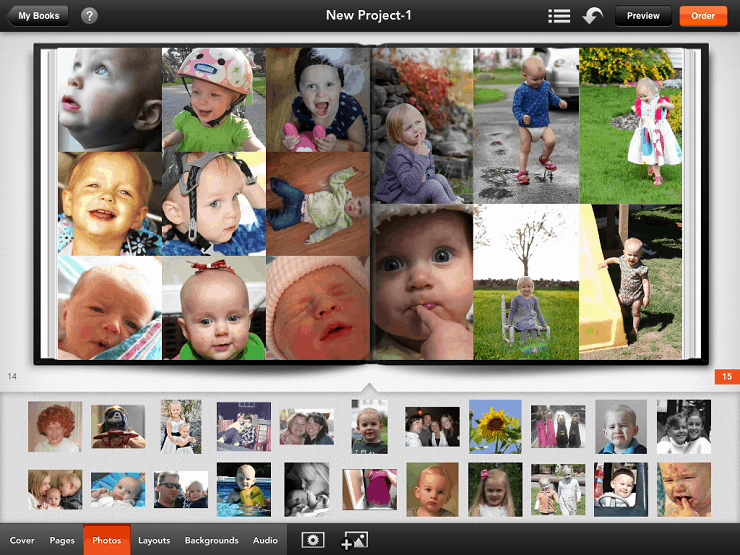 Making this book was fun.  Now that I've got my first one made, I have every intention of making books using my photos shared on Instagram and Facebook…plus I have more photos saved on my iPad to add to a book or 2.  That's the cool thing about this app, and what I love most about it (aside from the ability to create the book when I'm on the couch watching TV and don't have a 932432 degree laptop on my lap because I'm using my iPad!) because like I said, I'm good about taking the pictures. I'm NOT good about printing the pictures.  I am good about sharing them on social networks….so now I can preserve them for my family to enjoy! A bonus? There's a share-able digital version of the book when you create it so you can share on Facebook or email to family and friends.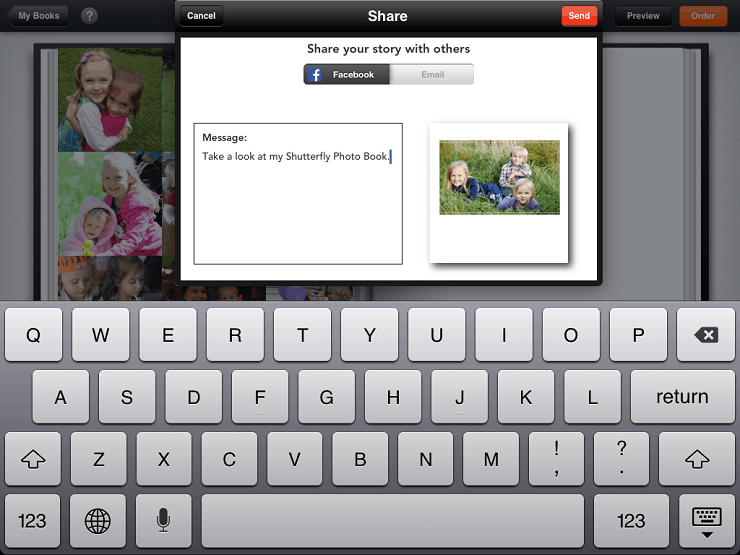 I'm challenging myself to create a book a month for the next 6 months.  Care to join me? I'm really kind of excited about this challenge.  With the app, I can get all of the photos I want to create saved onto my iPad and then I can create the book with or without internet connection- so when I'm a little early for pre-k pickup or someplace without service and some down time, I can work to meet my challenge.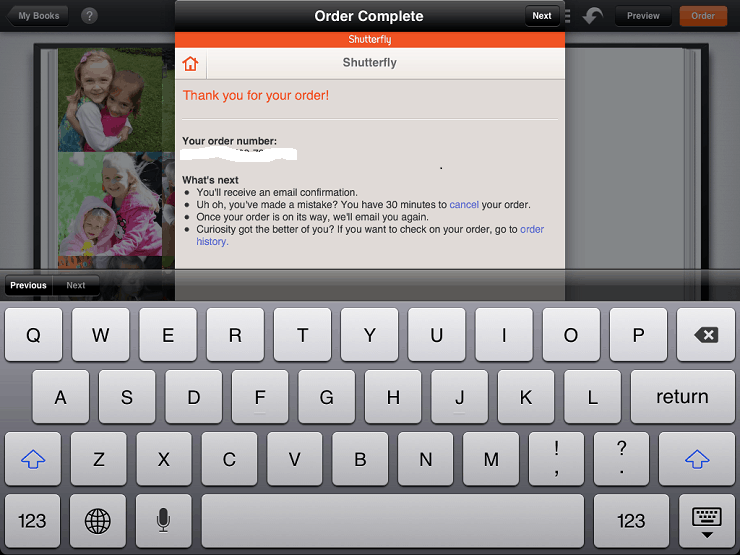 Now, just like "regular" photo books, you can add captions and lettering to your photo books created with Photo Story. I opted NOT to include anything but images in this first book I created, because I made it mostly for my kids to enjoy, and I thought they would have fun captioning themselves.  Plus, down the road, they can look back at their own captions and see what their handwriting looked like, etc.

With Photo Story, you can  add 30 second audio messages on each page.  You can also include a QR code for printed books that, when scanned, brings the viewer to the digital version and they can enjoy the audio messages along with the book.  Pretty cool, right?  It's like a regular photo book but kicked up a few notches. (Tip: You can use talk to text to create your captions!!)  You can add photos as you like or you can use the Smart Autofill feature and let Shutterfly do the work. This app is quite user friendly- enough that I have promised my 8 year old SHE can design a photo book all by herself.  She's got a pretty nice selection of photos of her friends and I think it would be a really fun keepsake for her to enjoy- plus she can share it with all of them via email to their parents!!

Ready to download this FREE app?  I'm sure you are- especially because one of you is going to WIN a code for an 8×8 photo book to be ordered through the Photo Story app!