Have you heard about Pink Blush Maternity yet?? They offer the most adorable and trendy maternity clothes at VERY reasonable prices!! I was so excited to find this store, as I am pregnant with #4 and desperately needed to refresh my maternity wardrobe. They have the coolest and up to date styles out there.  I love all of their maternity clothes!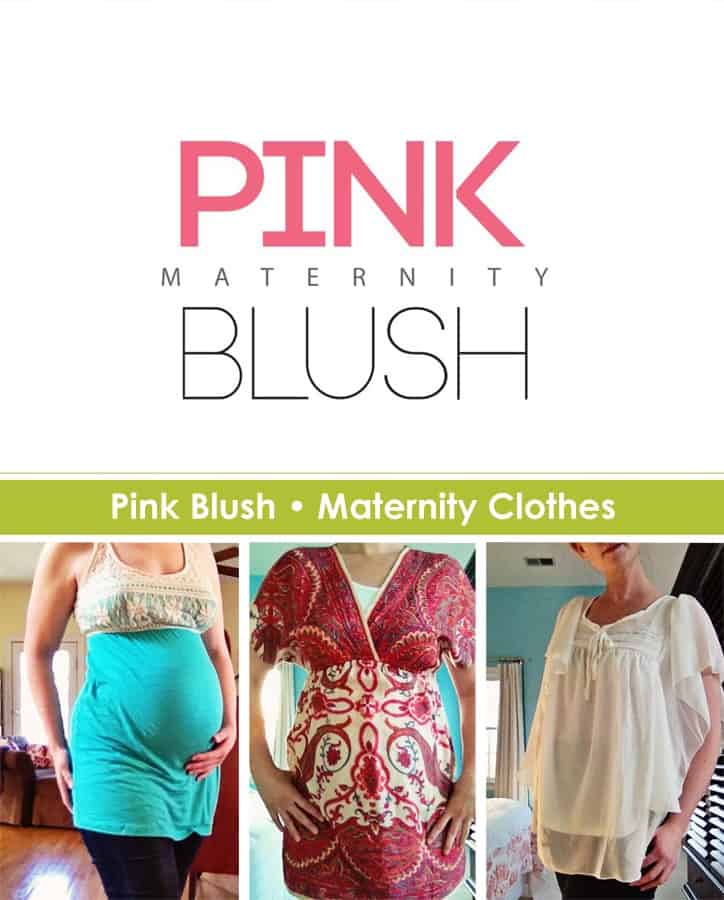 Pink Blush was awesome enough to let me try out 4 of their styles for review. I love them all!! They are so cool for the summer, but can easily be worn in the spring with a light cardigan. The fit is fantastic and the quality is great. I will be able to wear these tops throughout the rest of my pregnancy.
My favorite item is the Blue Halter Maxi Dress. I have never owned one before, but let me tell you: I'M ADDICTED. I think this is the most comfortable piece of maternity clothing that I have every worn. No need to worry about hiking up maternity pants. This dress is light and flowly and looks fantastic. I can wear it casually, but it can also be worn to more dressy occasions. The dressy neckline makes it very versatile.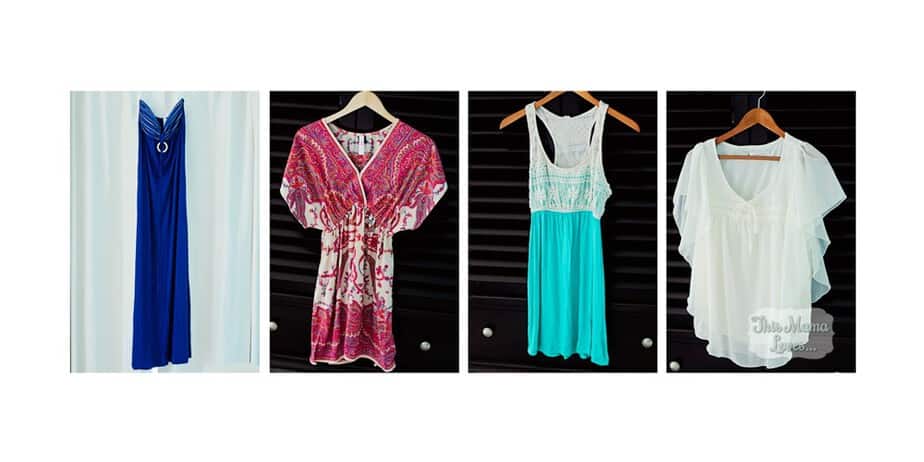 Ivory Flowy Ruffled Blouse is just that: flowy.  Very light and cool, but very flattering once on.  I was concerned that a style like this might make me look even larger, but I actually had the opposite experience!!  It camouflaged my bump so much that people couldn't even tell I was pregnant.  I love the feminine look of this top.  Perfection!
Turquoise Crochet Top Tunic is a great color.  The lace bodice gives the top that extra kick it needs.  I really like the fit of this top.  Nice and fitted to show off that belly!  I pair this top with capris or white leggings.  Adorable!
Beige Coral Paisley Print Maternity Dress has a great boho look.  Nice big arm openings (for those of us who get chunky arms while pregnant).  This dress has an empire bodice and hits mid thigh.  I usually wear this as a long top with jeans or with leggings.
I get compliments on all the tops when I wear these maternity clothes. They can be worn with jeans, capris, shorts or leggings.  I you are looking for affordable maternity clothing that makes a statement, be sure to check out Pink Blush Maternity!
Check out our last review of maternity clothing!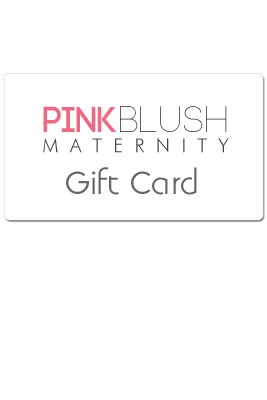 One of our readers will receive a $50 Gift Card to Pink Blush Maternity!!!
"A sample of these products were provided to facilitate my review. All opinions expressed are my own."
0