Many of you may remember our review of the fabulous PlasmaCar from Plasmart last year. We have had so much fun with this toy that we immediately thought of them for this years Holiday Gift Guide. They have some GREAT new products that we were so excited to try out. The Plasma Bike is a great new balance bike that is perfect for the younger crowd (18 months to 4 years). There are many balance bikes on the market but the Plasma Bike has some unique features that sets it apart from others. The Plasma Bike is low to the ground and has extra thick wheels which makes it easy for young ones to balance. It works great as a training bike/balance bike.  Both my 18 month old and my 3 1/2 year old love this bike!  In fact, my 3 year old has become so good on this balance bike that he is almost ready for a big boy bike WITHOUT training wheels.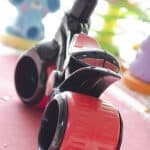 "No batteries, gears or pedals – just a fun, encouraging and progressive start to bicycle riding.
Its unique design encourages balance, coordination and motor skill development while offering a fun ride.
Children as young as 18 months can enjoy the freedom of riding without the added complication of training wheels or anxiety of having to hold their balance too long, too early. Unlike most balance bikes, wide wheels assist children in keeping PlasmaBike upright in a stopped or stationary position, giving children added confidence and promoting self-esteem. The wide wheels and limited steering range enhance balancing capabilities and provide a smoother transition to a conventional 2 wheel ride.
Weighing less than 8lbs, it's lightweight and transports easily to playgrounds or when the kid power tuckers out!
Sleek, unique look designed and made in Europe.
Supports up to 25KG (55lbs)."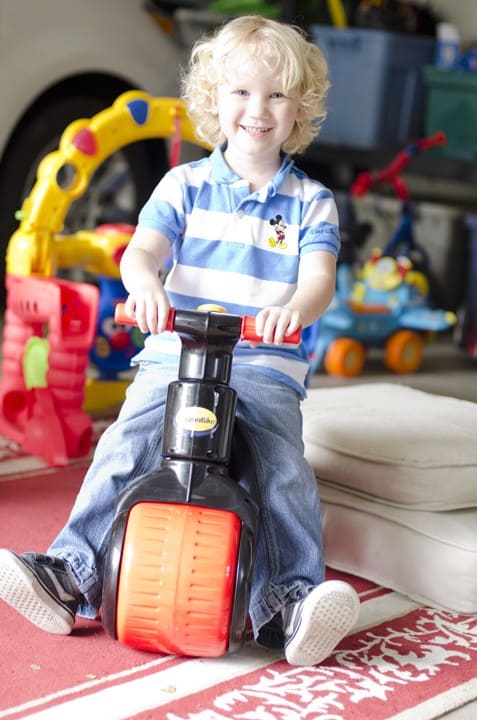 This bike has been a lot of fun.  If you are looking for a nice holiday gift for that little one in your life this is a GREAT idea.
The Plasma Bike retails for $78 and can be purchased on Amazon.
"A sample of this product was provided to facilitate my review. All opinions expressed are my own."
0