Play-Doh has been running an ongoing nationwide social media campaign called the "Play-Doh States of America," where their 1.1 million Facebook fans have gotten the chance to vote on their favorite landmarks throughout all 50 states.  They emailed me earlier this week to ask me if I'd share the image of the States of America, offering to send me some sets and goodies as a thank you for sharing.  I had to say yes- this is the CUTEST map of the USA I've ever seen!  What can't you make out of this stuff?
All of the landmarks have finally been voted upon, chosen, sculpted, and turned into a fantastic US Map made entirely of Play-Doh!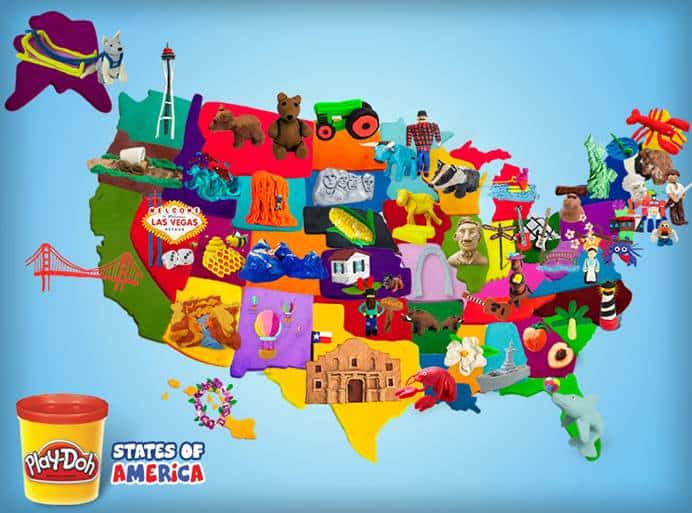 This image is only being released today, July 4th.  Happy Birthday, America!!  To celebrate the Play-Doh States of America and our Independence, one reader will win a Play-Doh prize pack including: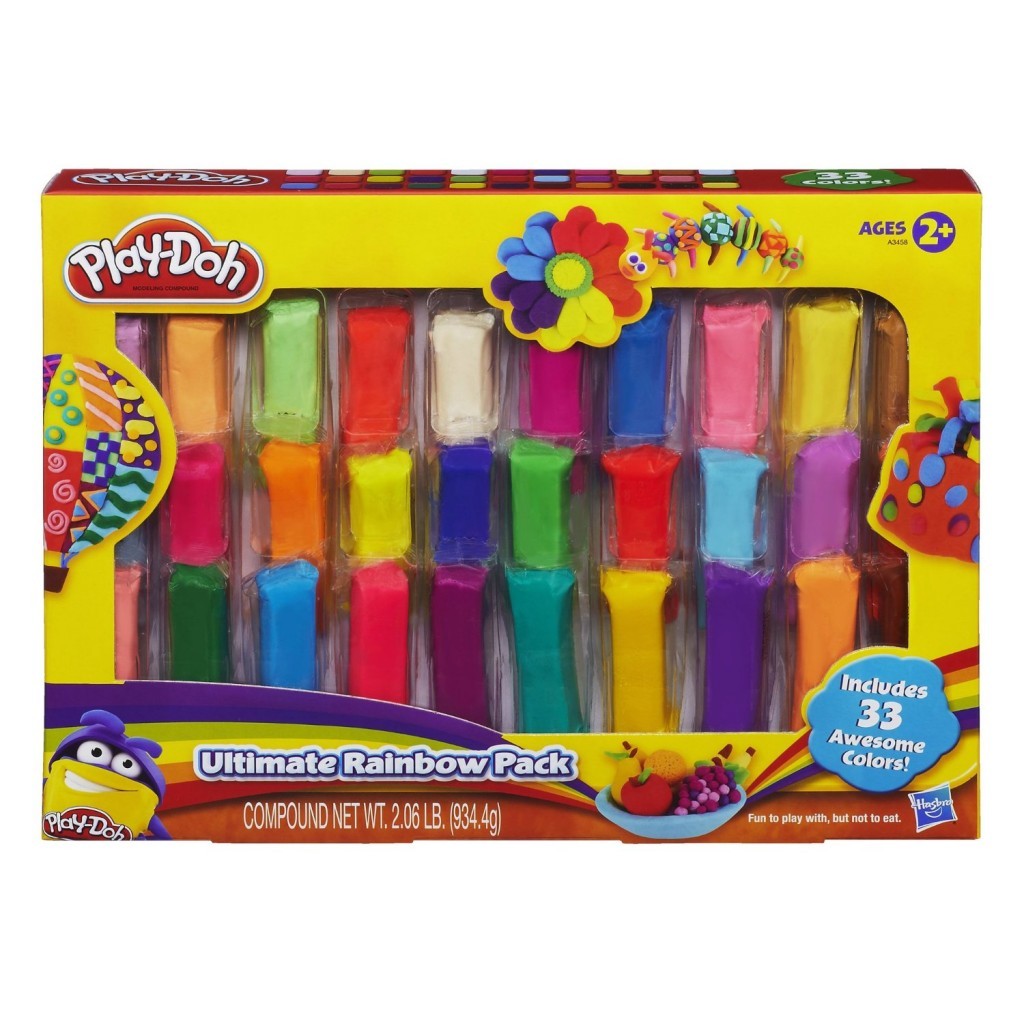 ULTIMATE RAINBOW Pack
(HASBRO/Ages 2 years & up/Approx. Retail Price: $9.99/Available: Fall 13)
With 33 individually wrapped 1 oz. PLAY-DOH colors, the Color Sticks ULTIMATE RAINBOW pack offers the most color variety you can buy in one set! With so many vibrant colors at your fingertips, there's no end to the colorful, creative play! Available at most major toy retailers nationwide and on HasbroToyShop.com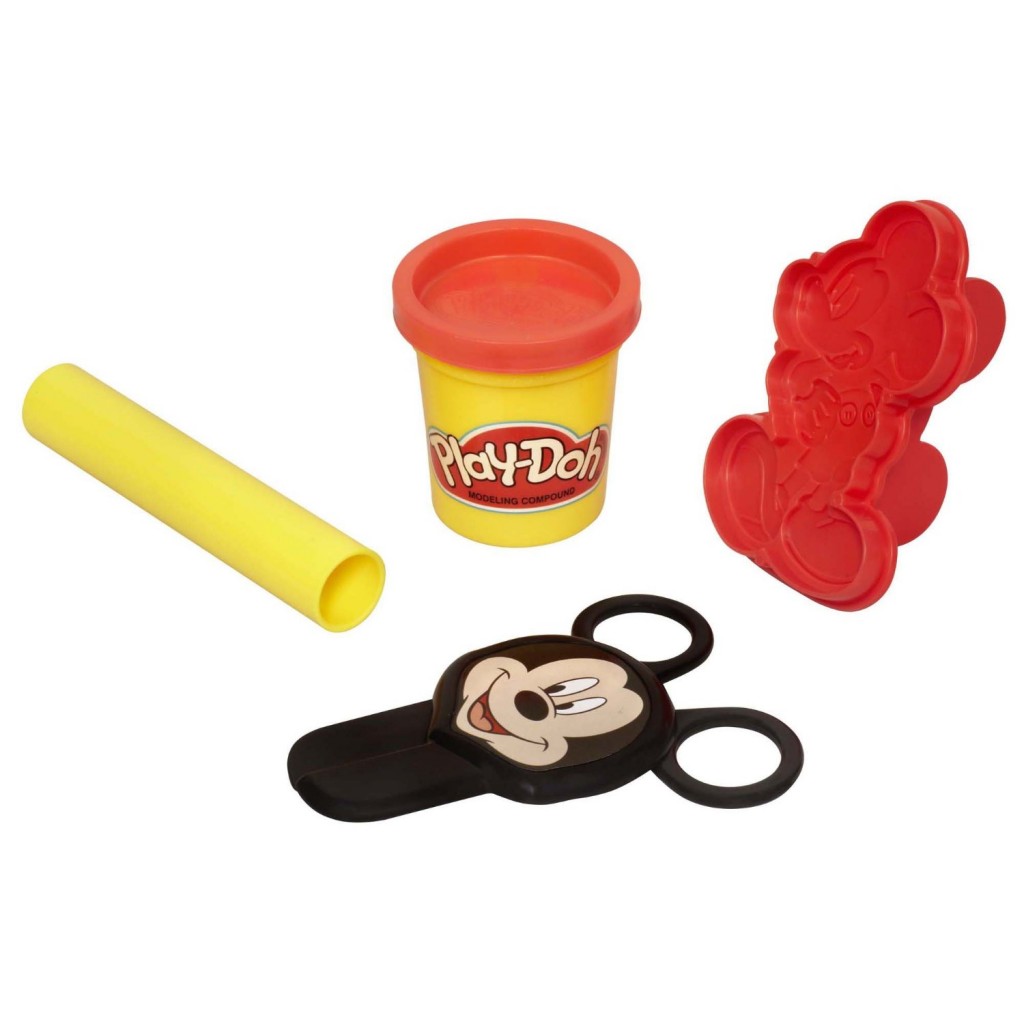 DISNEY MICKEY MOUSE CLUBHOUSE CHARACTER TOOLS Assortment
(HASBRO/Ages 3 years & up/Approx. Retail Price: $4.99/Available: Now)
Join the club and stamp out some fun with the DISNEY MICKEY MOUSE CLUBHOUSE CHARACTER TOOLS assortment designed especially for little hands.  Set includes a character mold, two tools and one standard can of PLAY-DOH compound; each sold separately.

DISNEY PRINCESS RAPUNZEL HAIR DESIGNS Playset
(HASBRO/Ages 3 years & up/Approx. Retail Price: $12.99/Available: Spring 13)
Help Rapunzel let down her hair with the RAPUNZEL HAIR DESIGNS playset! Load the PLAY-DOH compound and crank out Rapunzel's long locks! Girls can use a characterized comb to create a cool crimp or twist up a braid with the roller featuring the princess's best friend
Pascal. Use the amazing sparkle PLAY-DOH compound to make her hair really shine! Includes three different accessories, one large PLAY-DOH can and two standard cans of sparkle color.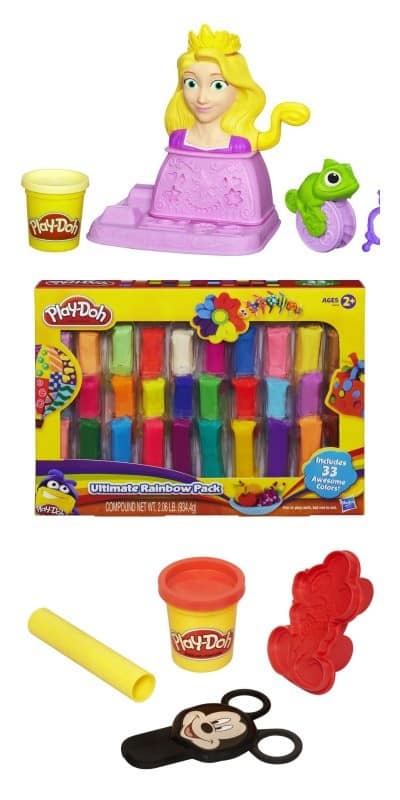 One reader will win a Play-Doh Prize Pack that includes the Ultimate Rainbow Pack, Disney Princess Rapunzel Hair Designs Playset, and the Mickey Mouse Clubhouse Character Tools!