When it comes to spring, I always think of a time of newness and renewal. Because we had such a rough winter this year, the idea of the warm sunshine on my face and seeing those daffodils peeking from the ground makes me very happy. Another thing about spring is you get to put away those winter clothes and bring out your warm weather wardrobe. When I am transitioning my closet from one season to the next, I usually donate or toss the pieces I do not or cannot wear any longer. I also do this for the kids and my husband's closet. This means we all get to add a few new pieces to our closet, and that is always a good thing! I mean, who doesn't want some new clothes to show off when the weather changes?
Premium Denim at Affordable Prices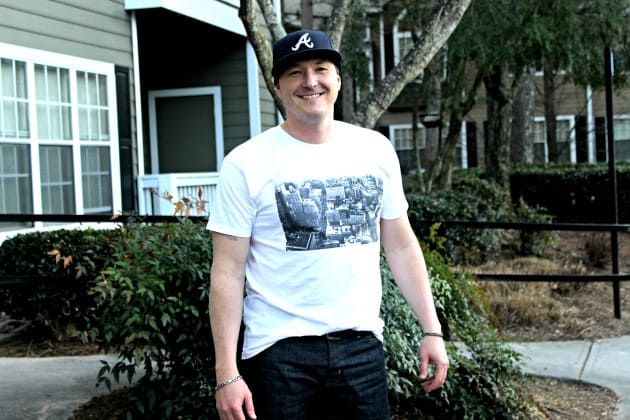 For the guys in my life, I was so excited to learn Kmart had the new Adam Levine Denim Collection. This menswear collection launched in the Fall of 2013 and is available exclusively in 500 select Kmart locations as well as on kmart.com. You can also find the line on ShopYourWay.com, which is where I love to shop because it is easy and I earn points which can be redeemed on future purchases! This collection has great fabrics and designs, which Adam and his partner, Project Runway designer alum Kevin Christiana, have put together for today's young man.This premium denim line is perfect a sophisticated yet simple, casual man with an edge, which describes my son-in-law perfectly.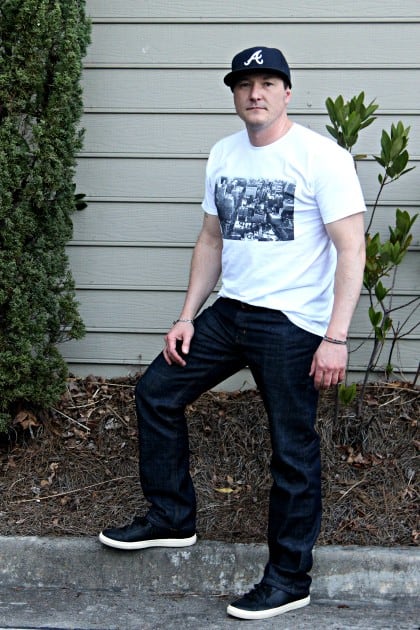 The Adam Levine Denim Collection includes a skinny, slim leg, straight leg and boot cut fits, which all give off a cool and classic vibe for everyday wear. For Mike, he chose the Adam Levine Men's Patriot Straight Leg Jeans in Raw Indigo, which retail for just $24.99 a pair. He paired these with the Adam Levine NYC Skyline Tee, which sells for $12.99, but is currently on clearance for just $7.79. To bring the whole look together, Mike chose the Adam Levine Black Lace-Up Sneaker, which were only $21.99, which surprised me because they are so well made and look fantastic! Mike was able to choose an entire outfit for well under $60, which you hardly ever find anymore, at least for such stylish clothes that look so amazing, fit so well and are made so well.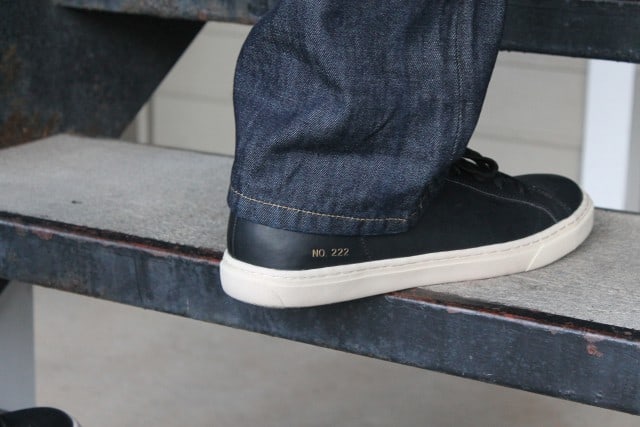 The Premium Denim line features authentic vintage denim in a wide range of colors and washes (including raw with selvage trim, dark indigo rinse, bleached indigo and many more) at an accessible price point under $40. If you are looking for some great looking outerwear for those chilly spring nights, the line also consists of amazing outerwear, wovens, knits, underwear and accessories including hats, scarves, socks, belts, sunglasses, shoes and bags. With prices from $14.99-$69.99 for apparel and $9.99-$16.99 for accessories, you can fit this line into just about any budget.
What piece do you like best from the Adam Levine Denim Collection?
One reader will win a $50 Kmart Gift Card!
This post is brought to you by our friends at Kmart through our participation in the Kmart KClub Blogger Program.