This post about printable gift bag templates was sponsored by Lunchbox. All opinions are my own.
We are snowed in here, even my husband' is working from home today. Which gave ME the chance to slip downstairs and get some much needed wrapping done.  Except that I discovered 2 little kittens found the wrapping supplies and destroyed half my gift bags!!  I needed to keep going while I had some time… and in a panic I started telling my husband I was going to run to the store for some bags.  That went over like a lead balloon!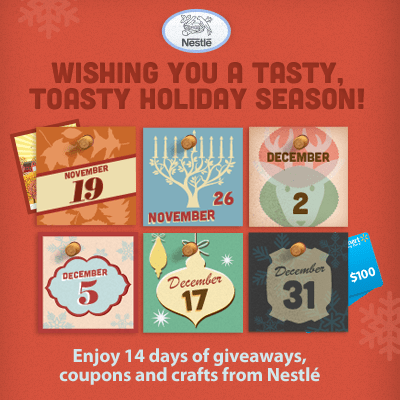 BUT then I remembered that Nestle is doing this AWESOME Holiday Countdown campaign right now and every few days is a new freebie (and chance to win awesome prizes) and today is December 17- the day there are free printable gift bag templates!! Head to the Nestlé Solutions Center: Holiday Countdown and click on the 17th.  That brings you to where you can download the printable template. Please note: after an hour of trying my friend Janel helped me realize if you have a pop-up blocker, you have to right click and open the PDF download in a new window!!)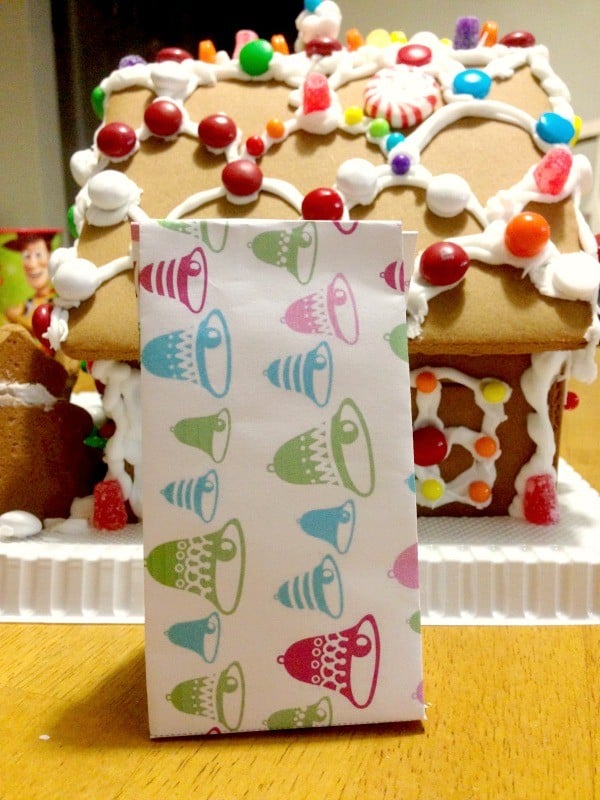 The kids all have asked to give a little something to their friends- these little bags are the perfect size to tuck a few little Nestle holiday candies into, or a rubber band bracelet.  Nothing big, nothing fancy, but a little something nonetheless.  We may even bring a few pieces of fudge to our older neighbor behind us – she'd not eat more than a few pieces anyway and I'm sure it will brighten her day!!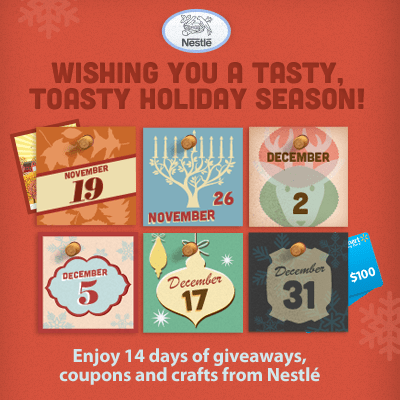 AND… while you are downloading that gift bag template, enter for the chance to win a $100 Walmart Gift Card! You get one entry per day on the Season of Surprises calendar. Check each card for that day's entry form. Winners will be notified by email after the New Year.
Countdown to the holidays with Nestle! A few times a week from November 18th to December 31st, we will be unveiling a new holiday treat for the whole family to enjoy at Walmart.com!

These treats can range from online activities, such as holiday eCard creators, printable crafts and even gift card giveaways! There will be several Walmart gift card entry periods, with gift card prizes ranging from $25-$100. We won't reveal which days the prizes will be available, so visit Walmart.com often to find them!
What would you put into these cute little gift bags?