This is a guest post written by Allison Taylor. She owns the family travel website Family Vacations U.S.
Last July, my family and I embarked on a trip together that has raised the bar on all future vacations.
We took a trip to Rawah Guest Ranch in Colorado.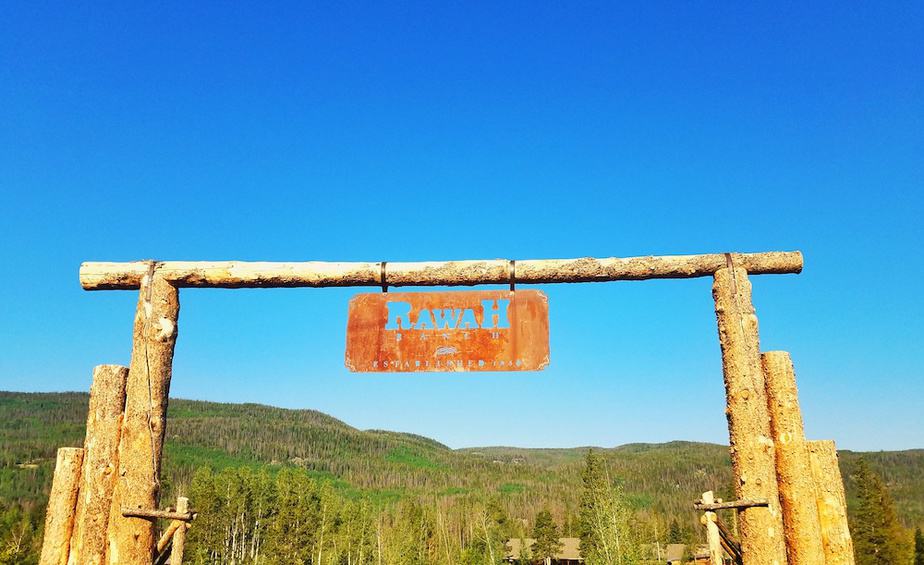 Rawah Guest Ranch is a luxury dude ranch that is located 20 miles South of the Wyoming border, totally removed from the hustle and bustle of life. When I say totally removed, I mean that the mail doesn't come every day to the ranch and you might as well leave your phone in your cabin because you won't be getting any calls.
Spending a week removed from the ding of notifications coming from our cell phones was a very refreshing experience.  In fact, having no wifi, cell reception or TV allowed our family to bond with one another.
So, what did we do will all of our tech-free time at Rawah Guest Ranch?
I am glad that you asked! Take a look at what you can expect from a trip to Rawah Guest Ranch!
Lots of R&R
 Each time I pack for vacation, I include a few books that have gathered dust on my nightstand and each time that my husband sees me add the books to my luggage, he chuckles just a bit and asks me when I am going to find the time to read.
And each vacation, my books get shuffled around my bags but never seem to find the time to read like I want to.
This was my reality until we went to Rawah Guest Ranch. My husband likes to tell our friends that everyone traveling gets to have their own experience.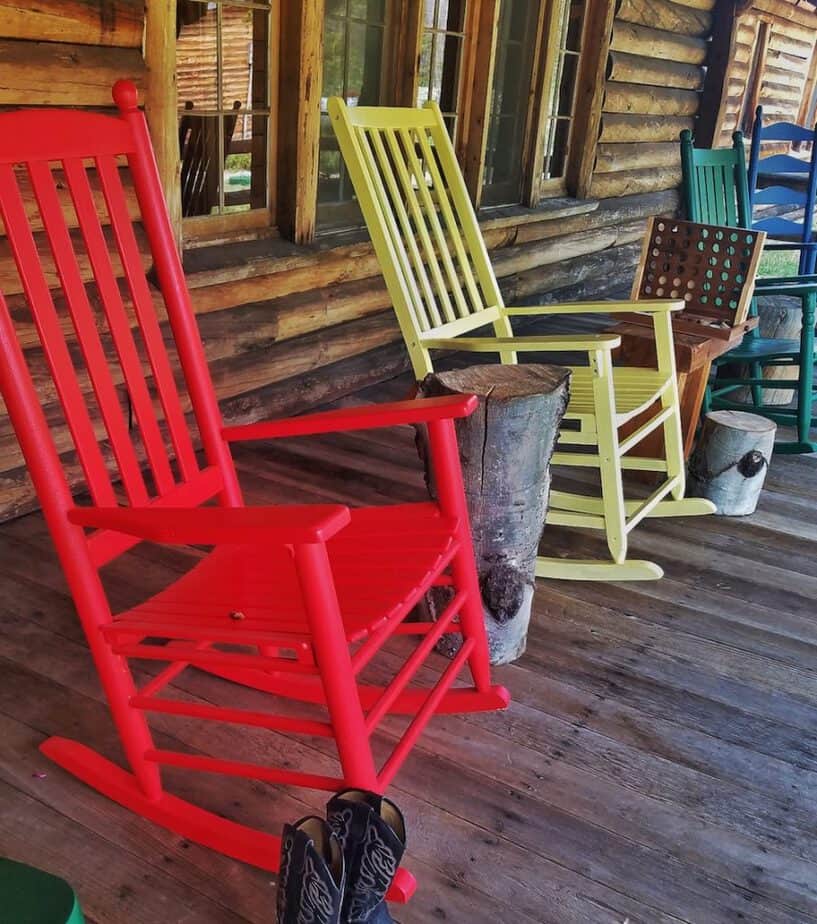 There were times during our trip that I hung out on the expansive front porch of the lodge in one of the rocking chairs, or inside of the lodge snuggled up on one of the oversized couches with my book that had been neglected for so very long.
Action Packed Days
While this seems like the opposite end of the spectrum from the relaxing scene that I described above, it fits hand in hand with my husband's statement of everyone having their own experience.
Each evening after supper, guests of Rawah Guest Ranch are able to sign up for the following day's activities.
There are two rounds of activities to choose from daily. The morning session and the evening session.
During our time at the ranch, we were given the chance to try our hand at fly fishing, saddle up for a trail ride, sharpen your archery skills, take a hike and even give skeet shooting a try.
Prior to our arrival at Rawah, I had only ever ridden horses, so I wasn't sure what to expect when it came to the other activities.
The staff at Rawah, are extremely knowledgeable, kind and really want you to have a fun time. Instruction is thoroughly given and before you know it you are loving life while you are fly fishing or amazing yourself at how great your aim is in the archery range.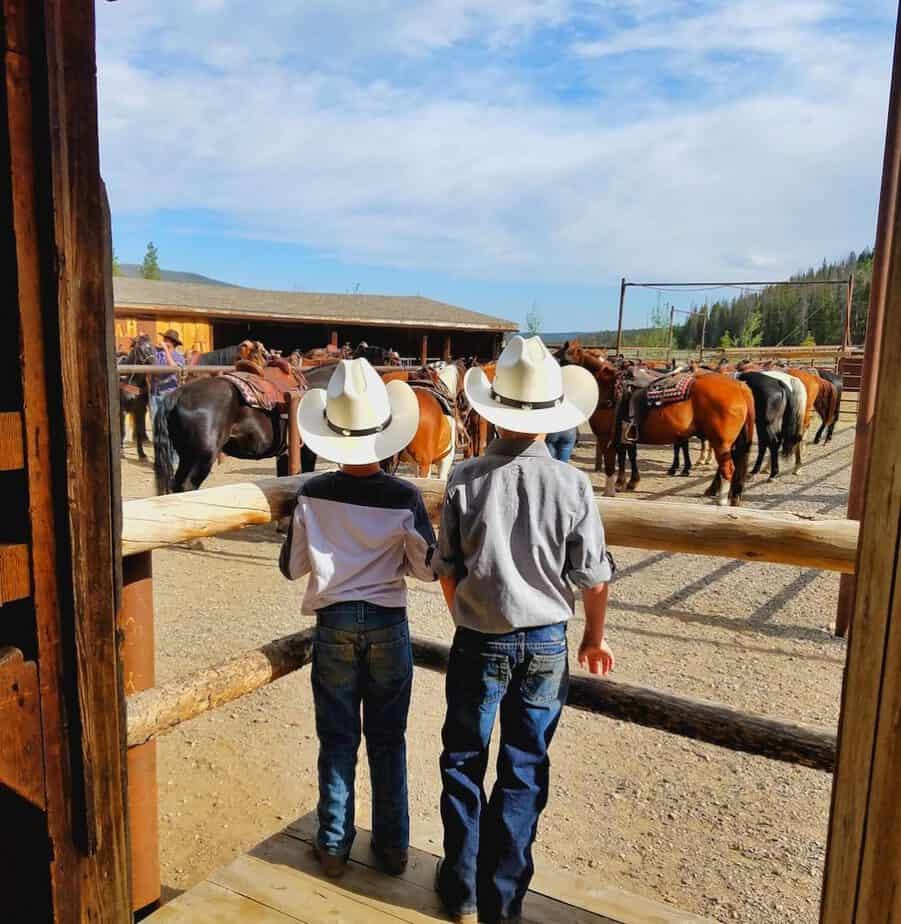 I rode and showed horses growing up so I was confident in my ability in the saddle. However, I was a little bit leery about my youngest kiddo. The wranglers at Rawah were so patient and really worked with him to be comfortable and even a proficient rider by the end of the week.
For more information about the activities at Rawah Ranch, check out the article on Allison's website, here.
My kids got to be kids!
 Perhaps the part of Rawah that I liked the most was the fact that my kiddos were able to let loose and be themselves. Not to mention the fact that the helicopter mom part of me was able to relax. No matter how safe my town is, it doesn't dismiss the fact that our house is on a busy street, and the reality is that things just aren't as safe as they used to be.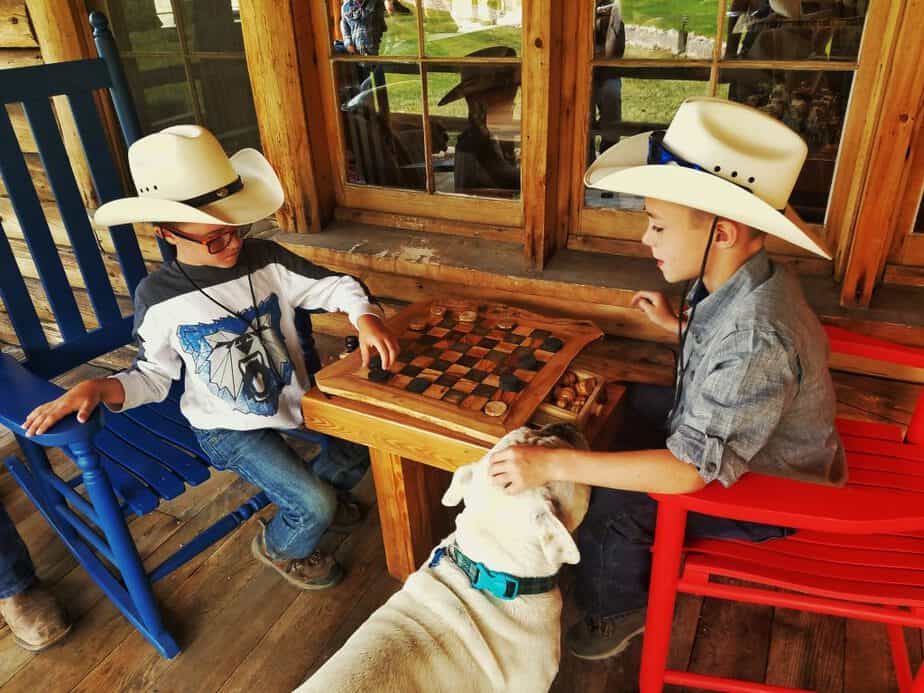 This was such a refreshing difference at Rawah.  My kids were able to go and explore the property without having 24/7  parental supervision.  My youngest loved going to the game room by himself, each time that we told him it was ok to do so, his chest puffed out and he excitedly sprinted to the game room.
The kid's program at Rawah was hands down the highlight of the trip for my kids. They were paired  up with the ranch manager Tim, who had an obvious soft spot for kiddos. From getting out on the pond in a paddle boat to learning how to build a fort out of materials found in the woods my kids were getting in to nature and loving it.
More than once during the course of the trip my kids uttered words that I never thought I would hear from them. They said that they liked being at Rawah more than they like going to Disney World!
Fantastic Food
 When Rawah is brought up in my family it is often done so in the context of mentioning Chef Ford's food. The food is what I like to describe as comfort food with a gourmet twist. Meals are served inside the lodge and families are encouraged to get to know the other guests of the ranch and what better time to do that than at meal times?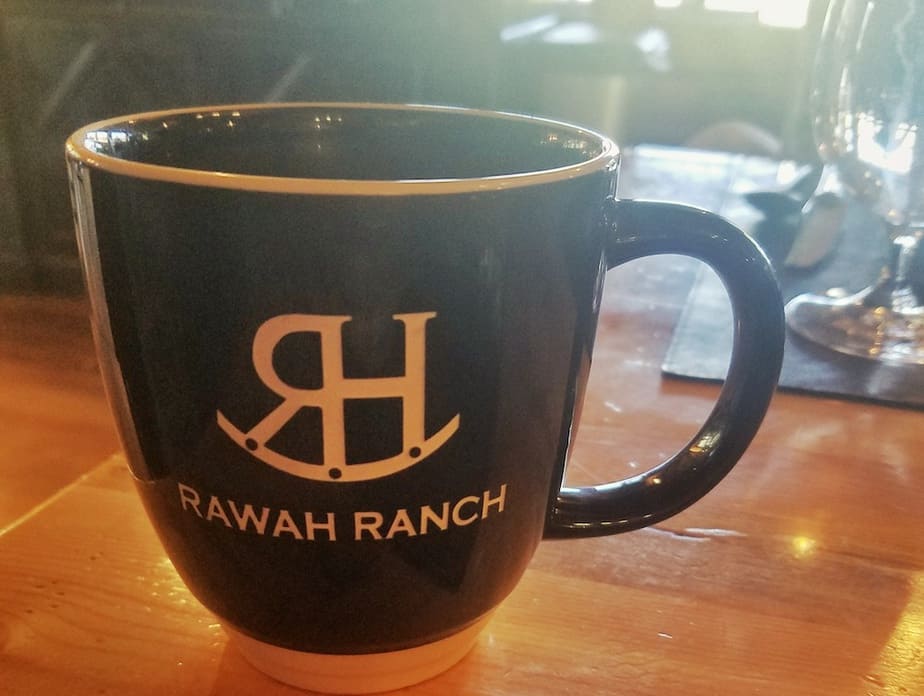 My kids were willing to try new and different things, all while knowing if they really didn't like something that was served that Chef Ford was willing to accommodate with chicken fingers, grilled cheese or anything else that a kid can dream up.
My husband and I loved the food so much that we have attempted to recreate more than one of the meals that we had during our stay. While we have gotten very close it is never quite the same, I think it was missing the culture and the fantastic people.
Plenty of Family Time
Rawah Guest ranch is set up in such a way that while there is a lot of time that can be spent with the other families in the cozy lodge, there is also a lot of time that was spent together as a family in our own cabin.  Each night, my family and I would walk back to our cabin, guided by the stars dotting the sky and the moon and snuggle in to play a game as a family, or read. It was so very refreshing not to have the distraction of the TV.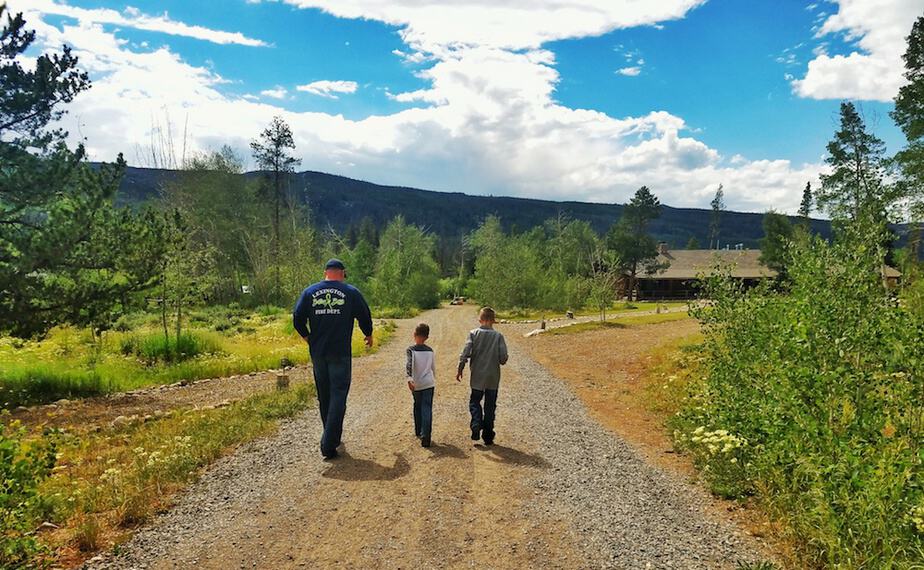 The cabins are decorated in a rustic elegance. Upon arrival at Rawah guests are asked if they would like to make a pillow selection, an upgrade of sorts.
Additionally, there is the option to customize coffee service that is delivered each morning to your cabin. Trust me, the coffee service will become the highlight of your stay!
The Rawah Ranch Details
As mentioned previously, Rawah Guest Ranch is located in Colorado, very rural Colorado. Due to this fact, the ranch is only opened from June through September.
A trip to Rawah Guest Ranch is perfect for families traveling together or a couple wanting some much-needed one on one time.
Once you arrive at Rawah Guest Ranch everything is covered unless you purchase specialty cocktails or add on a massage or white-water rafting trip.  This is something that I found particularly nice, I didn't have to worry about extra spending once I arrived because I had already taken care of it all.
When you leave, be prepared with some tissues for your kids but most importantly yourself. Rawah Guest Ranch instantly feels like home and the staff like family.