Someone asked me today what my dream Mother's Day would be.  I realized, I don't have a great answer for that. I could be sappy and sentimental and want to spend the day with my family.  It kind of got me thinking, though.  What WOULD my day look like? What do I really want for Mother's Day? The folks at HoneyBaked Ham had asked me to write a post about Mother's Day and I realized, what they offer is something I might really enjoy.
I mean, sure, I'd be happy to visit a spa (haven't been to one before), have some fabulous pampering time, and be doted on all day.
But I would probably miss my family and be a little lonely.
Pampered, but lonely.
In a dream world, my mom would still be around and we could take her to lunch.  Then dinner could be about "me" and we could still see my mom.
I guess my ideal Mother's Day is a day that:
I sleep until my body wakes up
Fresh coffee greets me when I come downstairs
The kids are doing their best to be kind to each other
I don't have to make plans nor decisions.
Someone would insist I go get a nice pedicure with extra time in the massage chair. Also, there might be a small glass of wine with that pedicure.  A friend or two might even join me for that activity.
Meals aren't something I need to worry about.  I'd actually really like to pop over to HoneyBaked ham and grab a spiral ham and a few sides and have a fabulous picnic in the woods someplace with my family.  That way, none of us has to stress or prepare foods.  They are ready to eat, in containers, and we know they'll be delicious.  Or, the Mother's Day Special.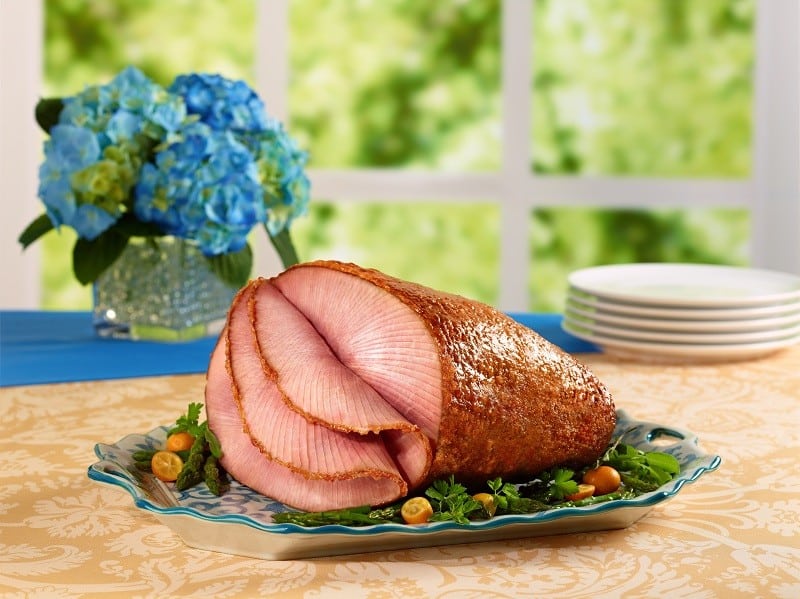 A 4 lb spiral ham (my favorite) and 4 adorable little chocolate silk pies.  YUM.  We'd need a loaf of bread, some fruit and cheese, and we'd have the perfect picnic lunch!
After our awesome, bug-free, no-kids-arguing picnic, we'd go home for a nap (because every day should have a nap in it) and hubby and I could end our day with a soak in the hot tub we don't own.
What's your ideal Mother's Day like?