This is a sponsored post about varicose veins on behalf of The Motherhood.
More than 30 million Americans suffer from venous disease, including varicose veins and a more serious form of venous disease called chronic venous insufficiency (CVI), yet only 1.9 million seek treatment each year. If left untreated, varicose veins can progress to become CVI with symptoms that worsen over time.

Rethink Varicose Veins is an educational campaign designed to encourage these 30 million Americans with venous disease to learn more about their conditions, obtain proper diagnosis and seeking treatment.
I have to tell you right now that until very recently, I thought that spider veins were the same as varicose veins. I was wrong.  If you have spider veins, you should seek professional advice, but they are indeed different from varicose veins- which is what we're talking about today.
Varicose veins are not a cosmetic issue….they are a medical condition.  They can progress into Chronic Venous Insufficiency, which is even more painful than the varicose veins themselves can be.  (Like the varicose veins alone weren't enough!?)  Thankfully, we live in a time when modern medicine has minimally invasive treatment options that can help to keep varicose veins from progressing into CVI.
Just because your Grandmother had varicose veins DOES mean you can get them- these can be a family trait passed down (yay! jackpot?) and the closer you get to Grandma's age, the more the chance you will have those varicose veins.  (My grandmother didn't share any venous genes with me.  Instead I got her saggy eyelid disease (which some medical professionals call dermatochalasis).  Just because I haven't gotten the veins doesn't mean I haven't been given other special gifts from my family tree.  Summer Sanders, Olympic medalist, isn't even immune to this condition.  She got her veins from her mom.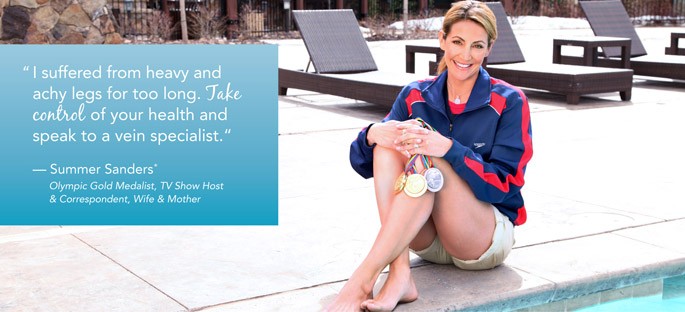 Gentlemen, you aren't off the hook.  You are not immune to this condition, although apparently, you probably won't seek treatment until things have progressed further than the ladies.  (I also didn't realize men could get in on this action.  I really didn't.  But the more I learn, the more I pay attention to things, and even just this weekend at my kids' swim meet with about 100? families, I saw 3 middle aged men who had visible varicose veins on their legs.  I'd never have noticed before, but that's how things go with me. I'm oblivious until I'm aware, and then I notice it everywhere).  This is further evidence that I would be the worst guy ever- given how society seems to want tough men who don't need to talk to their doctor about things- I'd be in there at vein sighting #1 and asking for treatment and diagnosis.  Probably carrying on to no end.
There is good news, my friends. I'm not just bringing gloom and doom to your day.  Varicose veins and CVI are medical conditions and as such, most insurance will cover treatment!  Compression stockings be damned!  (They aren't an actual treatment for these conditions, so if you think calling the doctor means you'll just be told to wear those lovely  stockings, don't worry too much.  Compression stockings can help with symptom relief so you may not want to rule them out).  Really, our friend Sam went through a series of treatment procedures for her varicose veins last fall and she's feeling SO much better and experiencing such a change in how she's feeling.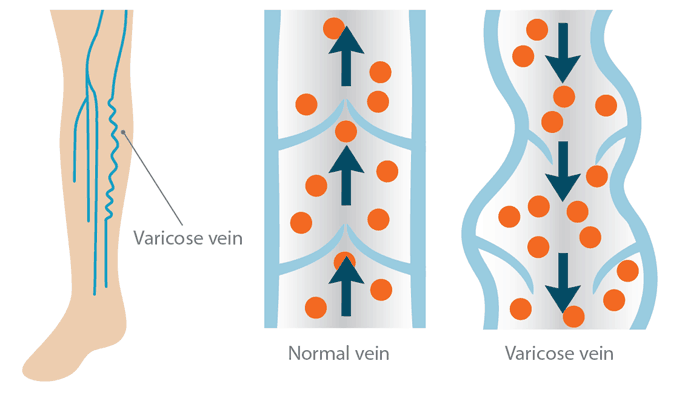 The Connection Between Varicose Veins + CVI
Varicose veins are one of the first signs of CVI

If left untreated, CVI can progress to worsening stages over time

Common CVI symptoms include:

Pain, aching, heaviness

Swelling of the legs

Restlessness and fatigue of the legs

Skin damage

Ulcers
Who's At Risk?
Pregnancy

Prolonged Standing

Excess Weight

Age (50+)

Family History

Women are 2-to-3 times more likely than men to develop varicose veins, primarily due to pregnancy
Sponsored by Covidien, Rethink Varicose Veins wants to encourage  those with varicose veins or symptoms of CVI to learn more, get screened and find out about the treatment options available.
I encourage you to take advantage of the self-assessment to find out if you should visit a vein specialist for screening and treatment. Besides, doing the assessment lets you enter to win a spa trip for you and a guest (and why yes, I'd love to be your guest!)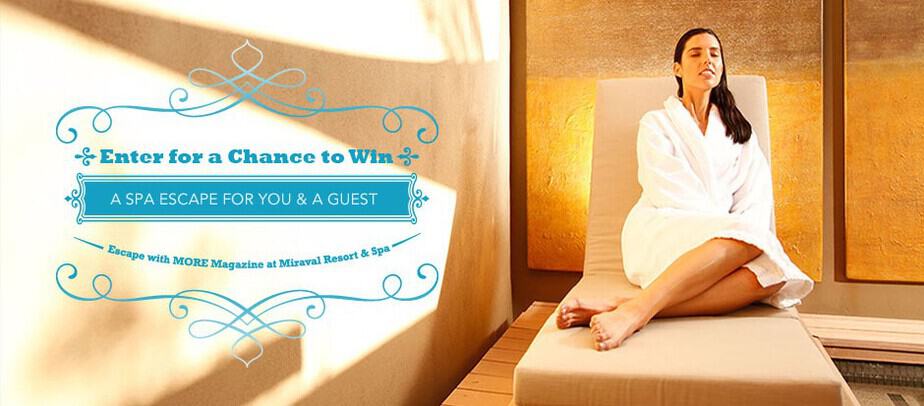 10 lucky readers will win a music download from Rethink Varicose Veins!  The giveaway is open worldwide and will be open until August 5, 2013.  Good luck!
0