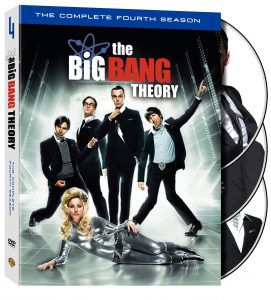 Sheldon and Leonard are best friends and roommates who pester each other to no end! This couldn't be more apparent than in Sheldon and Leonard's blinding Roommate Agreement. 'The Big Bang Theory' shows us that living with a roommate can often be a great but difficult experience.
What is your most memorable roommate experience? What do you think of Sheldon and Leonard's relationship?
One of my favorite parts of TBBT is the Roommate Agreement.  I don't know why but whenever that comes up during an episode I find myself anxiously waiting to hear what craziness Sheldon has come up with.  Its hilarious.  I've never lived with anyone Sheldon like but I know I probably would go nuts trying to live with all of those rules he has in place!!  The spot on the sofa!  He's crazy!
Preorder The Big Bang Theory: Season 4 on BluRay/DVD now (release date 9/13/11) and SAVE!!   Right now the list price is 15% off the retail!
 "I have been hired by Warner Bros. WBWord division to promote The Big Bang Theory Season 4 on DVD."
0