Rudolph the Red-Nosed Reindeer is the longest-running and highest-rated holiday TV special of all time, and it is inarguably a beloved part of the American holiday tradition.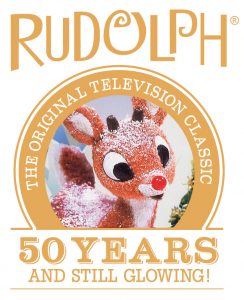 This year is the 50th anniversary of the story of Rudolph the Red-Nosed Reindeer.  Yes, the sort-of fuzzy and very dated little reindeer with the bright red nose who couldn't join in any reindeer games. Fifty  years! Hard for me to believe that I'm only 10 years younger than Rudolph…. but really- so very many of my holiday memories are entwined with the story of Rudolph, Clarice, Yukon Cornelius, Hermey, and the friends from the Island of Misfit Toys. Books, toys, songs, quotes, stuffed animals… there are so many ways that I've had Rudolph as a part of my holiday life (and beyond) and I just love that I can continue sharing the love of Rudolph with my kids. I'm pretty sure I've watched Rudolph, read the books, or both every single Christmas season of my life.
I've heard stories about me singing Rudolph the Red-Nosed Reindeer off-key for most of a year, I think when I was 4 or 5?  It's kind of fun that my youngest spends a whole lot of time singing it as well (she's just 5 herself).  Growing up, every year we would all watch when CBS aired Rudolph on TV, no matter how old we were, or what stage of life we were in. My husband thought I was so strange that I would not just watch, but would make sure to be ready to watch (popcorn, not multitasking) when Rudolph was on TV.  Trust me when I tell you, he's a changed man. It's taken 14 years but he's turned into a Christmas guy, and loves watching all of our beloved holiday friends almost as much as I do.  He knew the holiday lineup of shows before I did last year.  I was VERY proud.
So naturally, when I heard there was a TO DO for Rudolph, the best reindeer ever, I had to be involved.  The anniversary celebration includes a major tie-in with the U.S. Postal Service, tribute promos from CBS, a collector's edition DVD with new bonus material, a new stage musical, theme park and in-mall entertainment, and a social media campaign – #ShineBright – that celebrates uniqueness in association with PACER's National Bullying Prevention Center. (Note to self: go get Rudolph stamps ASAP for holiday cards!)
We received 6 Rudolph books in honor of the big anniversary to enjoy.  They go from toddler all the way up to a special anniversary edition- and several in between.  When I showed the kids the books, my son, age 7, sat down, opened the book, and emerged an hour later asking for book 2.  (Is there to be a Rudolph series?)
ABOUT THE BOOKS

Square Fish, an imprint of the Macmillan Children's Publishing Group, is releasing 6 new Rudolph-themed books that span a variety of formats, including the first ever graphic novel starring Rudolph and company, RUDOLPH THE RED-NOSED REINDEER: THE ISLAND OF MISFIT TOYS, by Brendan Deneen. Other formats include a classic storybook, a picture book, slide-and-find and lift-the-flap board books, and a 'My Reader' edition specifically designed for beginning readers. There's something for the whole family!

 
Rudolph the Red-Nosed Reindeer: The Classic Story Deluxe 50th Anniversary Edition for ages 4-8
Rudolph the Red-Nosed Reindeer: Slide and Find Board Book for ages 2-4
Rudolph the Red-Nosed Reindeer: Life-the-Flap Board Book for ages 2-4
Rudolph the Red-Nosed Reindeer: Rudolph Saves the Day Paperback picture book for ages 3-7
Rudolph the Red-Nosed Reindeer: My Reader Level 2 Paperback Reader for ages 5-7
This is the stage my youngest is reading, and she was REALLY excited about this book.  She could read every word, with the exception of names and Christmastown.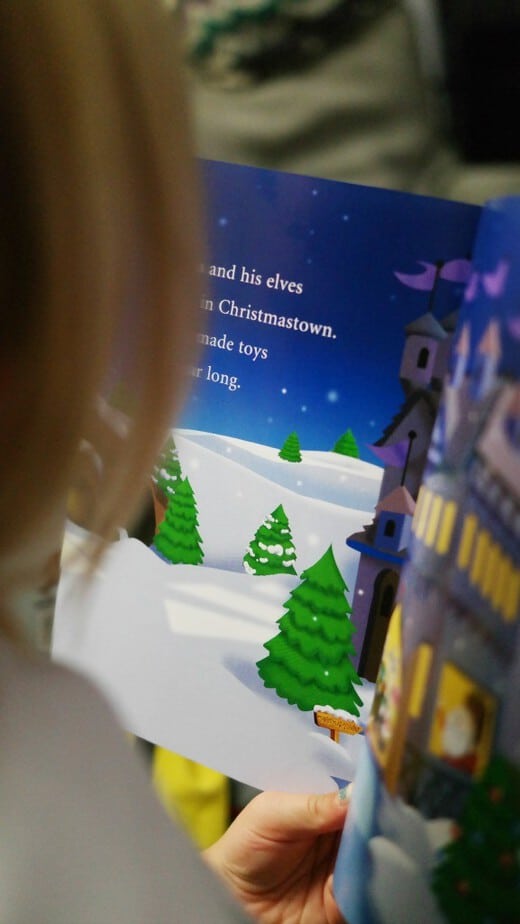 Rudolph the Red-Nosed Reindeer: The Island of Misfit Toys Middle-Grade Graphic Novel for ages 7-12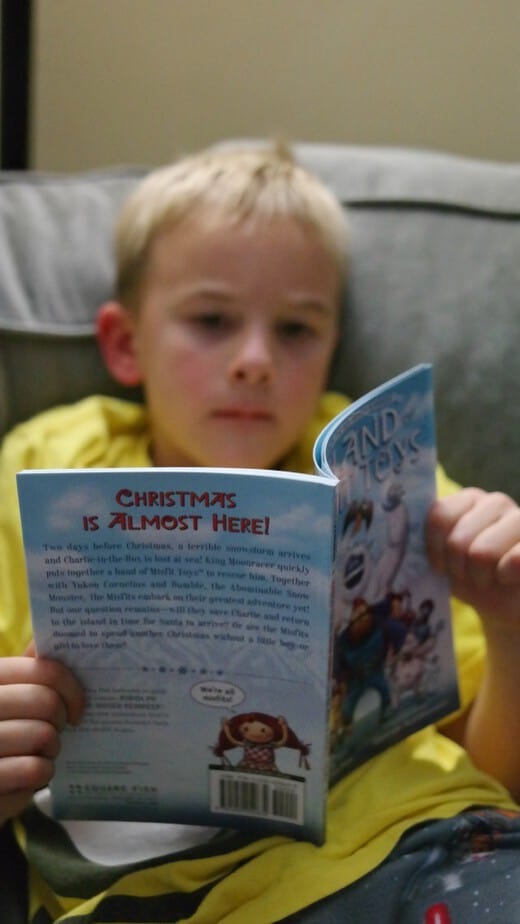 Visit Macmillan Children's Publishing Group Official Website
Follow Macmillan Kids on Twitter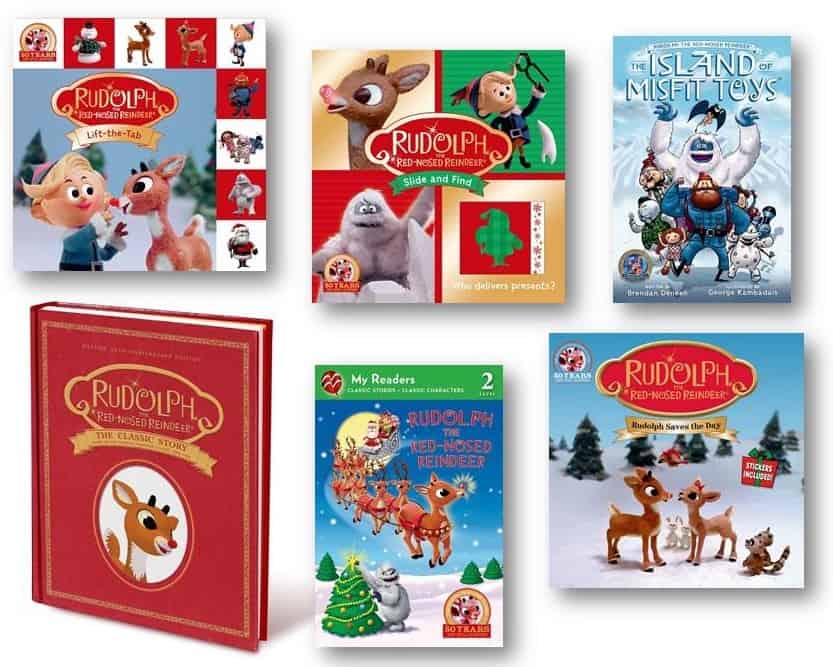 One reader will win the 6 books pictured above to celebrate Rudolph's 50th!
This post is brought to you by our sponsor, Macmillan Children's Publishing Group