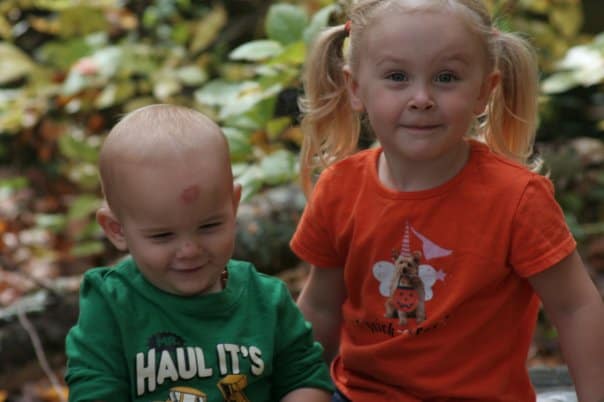 Kids fall down.  They get cuts, scrapes, burns, etc.  There's not a way to stop it, really- it's part of childhood (or for some of us, *coughcough ME coughcough* part of life…).  As parents, we want to do what we can to make those boo boos better- making sure they don't get infected is always top priority for me after I can wipe their tears away.  I'm glad there's a product like  SAFESKIN* Kids Antibacterial Gel from Kimberly-Clark Professional- a new first aid topical antibacterial gel that provides a barrier to MRSA, highly contagious staph bacteria that can infect skin, invade other parts of the body and is resistant to many antibiotics.
SAFESKIN* Kids Antibacterial Gel offers a long-lasting protective barrier on minor cuts, scrapes, wounds, burns and bug bites– up to 48 hours.

MRSA is highly prevalent in places where children come in close contact with one another like day care centers, playgrounds, locker rooms, classrooms, gymnasiums and sports facilities. 
SAFESKIN* Kids Antibacterial Gel is available at select Walgreens locations with a suggested retail price of $4.95.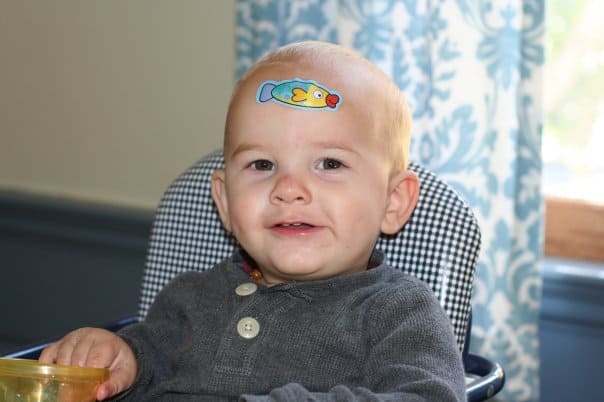 The fish bandaid is super cute and all, but this particular boo-boo was from a hard fall on the cement patio and could easily have become infected. I'd do anything to keep my little ones safe!  This little guy actually had a run-in with a boiling hot cup of tea, about a week after this photo was taken.  Thankfully he was wearing a fleece sleeper when it happened which wicked away much of the water and minimized his burns but he had 3rd and 2nd degree burns up and down his left arm from them…I would most definitely have looked to SAFESKIN for some extra protection!
Don't forget that you can enter to win a $100 Walgreens gift card courtesy of the folks at SAFESKIN until August 25, 2012 at 11:59 PM EST!
I received compensation from Kimberly-Clark Professional in the form of a gift card and product samples to participate in this campaign promoting the SAFESKIN* Kids Antibacterial Gel. In addition, Kimberly-Clark Professional provided the gift card I am using as the prize in my promotion.
0