Check out these gorgeous earrings from iDazz and StuffBuff for Mother's Day!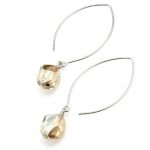 iDazz creations are handmade and constructed using a variety of techniques including crimping, wire wrapping and knotting. StuffBuff is offering 6 iDazz creations at 20% off just in time for Mother's Day!
I LOVE the look of these hammered silver hoops with the gold- such a pretty twist on a classic!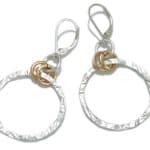 The Summertime Blues earrings are lovely, too

Or the Whispering Winds…of course I think I want them all, but I probably have to narrow it down to 1 or 2 pair!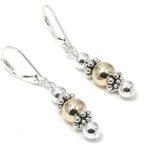 0