Costco and the National Pork Board want to get the word out about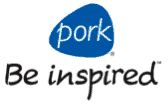 National Pork Month.  Later this week you'll be getting a family favorite recipe for pork tenderloin, and the leftovers?  Even better!!  While you wait, head to Costco- where not only can you save by purchasing your meats in bulk, but enjoy an even greater savings with the deal this week of $2.00 off a package of pork tenderloin.   (Besides- there's a giveaway coming with that recipe post, so you'll want to know how you plan to spend your Costco cash if you win!)

Costco's "In The Warehouse"  showcases the featured cut of pork each week of this month, giving great information including recipes of how to cook the particular cut of meat.  This week the featured cut is the tenderloin, which my recipe uses, but you can also find some suggestions from the folks at Costco right on their site.
One thing that always trips me up – not just with pork but with most meats- is what cuts of meat are best for what kind of recipes, where its ok to scrimp and when its best to splurge, etc.  I am the person that instructional sites are made for- or sections of sites- like the Cuts and Cooking section of the National Pork Board.  Be sure to visit this site- great information for different cuts of pork – what they are and how to cook them!!
Pork used to be known  as the "other white meat" – which is the slogan I remember from when I was younger (and still have  in my mind)- and it really is.  Its a great option to chicken and a nice alternative to beef- it can even be leaner than chicken breast, ounce for ounce.  That has to make you stop and think about trying it!  We do eat pork a fair amount in my family- my husband loves it, the kids like it and I find, its fairly forgiving
Temperature Update:  In May, the USDA reduced the temperature guideline for pork loins, chops and roasts from 160 to 145 degrees F, with a three-minute rest. This will yield a juicy, flavorful product that may be pinker in color than most home cooks are used to. Ground pork, like all ground meat, should be cooked to 160 degrees.
I am working with Costco, the National Pork Board and TheMotherhood, and am receiving a stipend in exchange for this post. Opinions are, as always, my own.